Mississippi Gov. Says Chicago Mayor Blaming His State for City's Gun Violence Is 'Pathetic Excuse'
Mississippi Governor Tate Reeves said Wednesday that Chicago Mayor Lori Lightfoot's suggestion that gun laws in Mississippi are partially to blame for the city's gun violence was a "pathetic excuse."
Reeves responded on Twitter to comments that Lightfoot made during an interview on Tuesday on MSNBC's Morning Joe.
"The Chicago mayor says Mississippians are to blame for the out-of-control violence plaguing her city," Reeves' Twitter post said. "It's a pathetic excuse for the failure of left-wing experiments in undermining police and letting criminals run free."
On Tuesday, Lightfoot was responding to a question about continuing gun violence in Chicago. More than 500 people were shot in July alone in what turned out to be Chicago's most violent month in nearly 30 years, according to data compiled by the Chicago Tribune. The violence has continued this month as protesters demanded an end to systemic racism in the wake of the death of George Floyd, a Black man who died while in Minneapolis police custody in late May.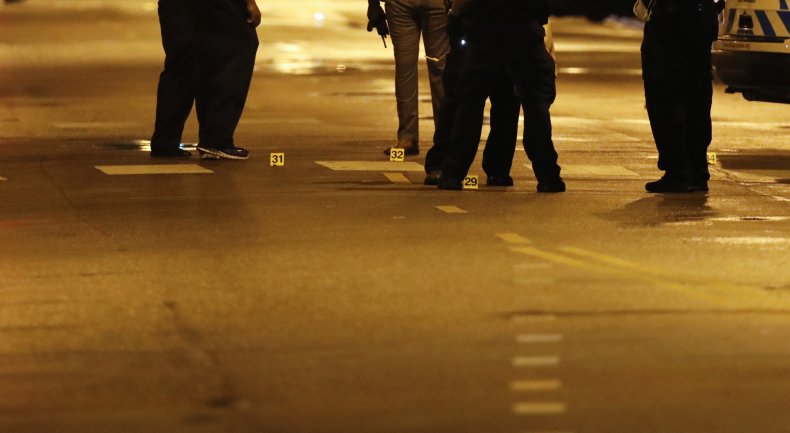 "We can't stop things that happen outside of our borders," Lightfoot said on Tuesday. "Sixty percent of the illegal guns that come into Chicago every year are from out of state—from Indiana, from Mississippi, from other states that have lax gun laws."
Newsweek reached out to Indiana Governor Eric Holcomb's office for comment but did not receive a response in time for publication.
A 2017 report that the city and the Chicago Police Department created in collaboration with the University of Chicago Crime Lab found that police seized nearly 7,000 illegal guns every year between 2013 and 2016—an amount lower than the number of illegal firearms seized during each of those same years in Los Angeles and New York City. While the report found that 40.4 percent of those illegal guns were traced back to Illinois, 21 percent were linked to Indiana and 5.1 percent were linked to Mississippi. The remaining 33.5 percent of confiscated firearms were connected to dealers in Wisconsin, Ohio, Kentucky, Georgia, Tennessee, Alabama and Texas, according to the report.
"When my people can go over the border to Indiana and buy military-grade weapons and bring them back in any quantities that they want, as long as their money is right, that's a problem. That's a problem that we need federal leadership on," Lightfoot said.
As violence surged in Chicago; Portland, Oregon; Oakland, California; and other cities in the wake of Floyd's death, President Donald Trump repeatedly called upon their Democratic-led governments to crack down on protesters and make the violence stop. Lightfoot has argued that the mayor of a city can only do so much and repeatedly called upon the federal government to engage with the gun control debate.
Reeves appeared to side with Trump's criticism of Lightfoot's handling of the protesters in his Twitter post and referred to her comment about seized guns from out of state as a "conspiracy theory" in an interview with Y'all Politics that he later retweeted.
"This ridiculous conspiracy theory from the Chicago mayor—that Mississippians are to blame for the violence in her own city—is bizarre and pathetic," Reeves told the conservative political blog. "No serious person could think that murders are out of control and people are burning police cars in Chicago because of Mississippi's commitment to the constitution."