Missouri News Anchor Apologizes After Placing Racial Slur Into Dr Martin Luther King Jr.'s Name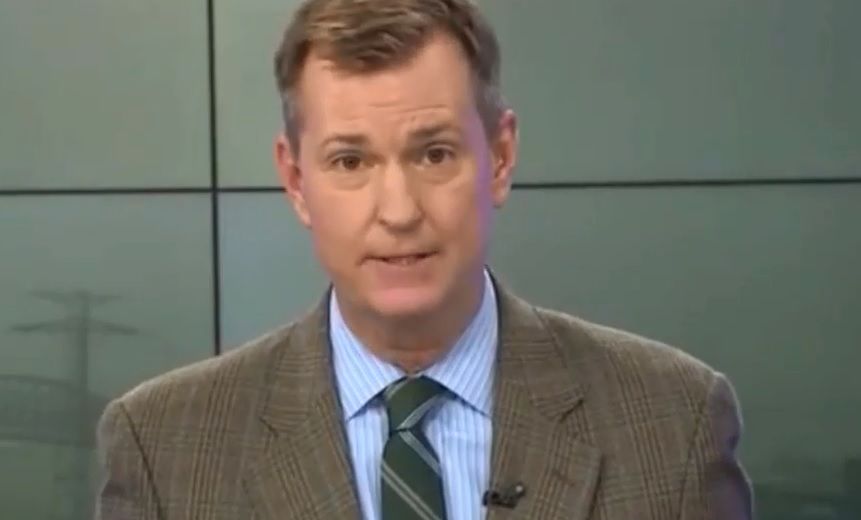 A TV newscaster in Missouri has apologized after he "unfortunately mispronounced," Martin Luther King Jr.'s name using a racial slur live on air.
Kevin Steincross, of KTVI-TV, was talking about an upcoming tribute for the civil rights leader at St. Louis University but accidentally referred to him as "Martin Luther Coon Jr."
Related: MLK's daughter criticizes firing of meteorologist who used racial slur while saying father's name
After saying the racial slur around 5:30 a.m. on January 17, Steincross was forced to apologize during a separate segment later that morning, just after 9 a.m.
"I want to take a moment to apologize," Steincross said. "We have heard from a viewer about a mistake I made in our 5 a.m. newscast. In our story about the tribute to Dr. King, I unfortunately mispronounced his name. Please know I have total respect for Dr. King, what he meant and what he continues to mean to our country. This was not intentional in any way, and I sincerely apologize."
In a tweet, the St. Louis County chapter of the National Association for the Advancement of Colored People (NAACP) described the slipup as "unacceptable and very disappointing."
Despite the error, Tribune Broadcasting, who own the TV station, said Steincross will not be fired as they believe "it was truly inadvertent and does not reflect Kevin's core beliefs," a spokesperson said in a statement to the St. Louis Post Dispatch. "Kevin is extremely upset by the mistake and regrets it deeply."
Audrey Prywitch, KTVI's Vice President of News, confirmed no additional discipline action will be taken against the newscaster, reports the Associated Press.
Earlier this month, New York meteorologist Jeremy Kappell was for fired from his job at WHEC after making the exact same error when discussing Martin Luther King Jr. Park in the Rochester area of the city.
"If you watch me regularly you know that I tend to contain a lot of information in my weathercast, which forces me to speak fast and unfortunately I spoke a little too fast when I was referencing Dr. Martin Luther King Jr. So fast to the point where I jumbled a couple of words," Kappell said in his defense.
King Jr.'s daughter, Dr Bernice King, defended Kappell in the wake of his firing. "We don't focus a lot on rehabilitation in our society today and part of that is, yes there has to be some repercussions, I don't think it should go as far in this particular incidence as firing an individual," she told TMZ.
Missouri News Anchor Apologizes After Placing Racial Slur Into Dr Martin Luther King Jr.'s Name | U.S.