MItch McConnell 'Very Likely' to Support Biden's $33B Ukraine Proposal
President Joe Biden appeared to score his first sign of bipartisan support for his request for $33 billion to fund both humanitarian and military aid to Ukraine just hours after he formally asked Congress for the massive package.
Asked whether he was supportive of the proposal put forward by the Biden administration on Thursday, Senate Minority Leader Mitch McConnell told reporters, "very likely, yes."
McConnell's backing signals that Biden could successfully secure the tens of billions of dollars he asked for earlier in the day, which would go to supporting Ukraine's military and economy through to September.
"It's not cheap. But caving to aggression is going to be more costly if we allow it to happen," Biden pleaded lawmakers on Thursday.
"We either back the Ukrainian people as they defend their country, or we stand by as the Russians continue their atrocities and aggression in Ukraine every day," the president said.
About $20.4 billion of the package would go to to the military and other security systems, while $8.5 billion would be used as economic assistance, and $3 billion would go to humanitarian aid to help support Ukraine's government, food and energy supply and health care services for the Ukrainian people. Another $500 million is earmarked to support production of U.S. crops experiencing a global shortage because of the conflict.
"Additional funding will also allow use of the Defense Production Act to expand domestic production of critical minerals and materials that have been disrupted by Putin's war in Ukraine and that are necessary to make everything from defense systems to automobiles," the White House said.
On Thursday, Kremlin spokesperson Dmitry Peskov warned that an increased supply of heavy weapons from the West could endanger European security and "provoke instability."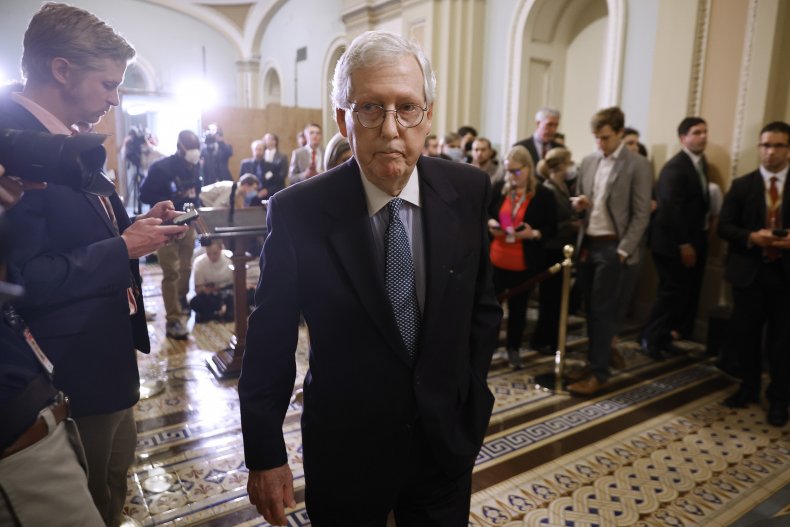 The aid package, which is expected to win broad support from both Republicans and Democrats, is accompanied by another proposal to Congress urging legislators to change long-standing criminal laws that would make it easier for the U.S. to sell of the seized assets of Russian oligarchs.
Currently, federal law requires prosecutors to prove that those assets are proceeds of a crime but being sanctioned does not classify as a crime. Under Biden's proposal, Congress would create a new federal offense of knowingly possessing funds that have been obtained from corrupt dealings with the Kremlin.
Biden's request comes as the war in Ukraine enters its third month.
Just a few hours after the president spoke, Kyiv was hit by two cruise missile strikes during UN Secretary General António Guterres' visit to the Ukrainian capital.
The $33 billion proposal is more than double Biden's last request to Congress, which was approved last month.
"Throughout our history, we've learned that when dictators do not pay the price for their aggression, they cause more chaos and engage in more aggression," Biden said on Thursday. "The threats to America and the world keep rising. We can't let this happen."
Update April 28, 2022 3 p.m. EDT: This story has been updated to include more background information about the funding package.