Utah Republican Senator Mitt Romney compared former President Donald Trump's baseless election fraud claims to professional wrestling on Sunday, stating that "it's entertaining, but it's not real."
Speaking on CNN's State of the Union, Romney said Trump's claim that the election was stolen due to voter fraud was similar to the sports entertainment organization after the former president continued to push the unsubstantiated theory during a rally on Saturday.
"This is like WWF [World Wrestling Federation, the previous name of World Wrestling Entertainment], that it's entertaining, but it's not real. And I know people want to say, yeah, they believe in the big lie in some cases, but I think people recognize it's a lot of show and bombast but it's going to nowhere. The election is over. It was fair," Romney said on Sunday.
The Utah Republican also added that Trump's statements on election fraud are having a harmful effect on democracy across the world.
"I can tell you that it is surely being used around the world to minimize the support for democracy. I mean there's a battle going on in the world right now between the autocratic nations like China and Russia, and nations that believe in democracy," Romney said.
"And if the autocratic nations can point to the United States, which is the birthplace really of this modern democracy, and can say look 'They can't even run an election there that's not fraudulent, how can you possibly run it into your country?' That obviously is having an impact on the cause of democracy and freedom around the world," he added.
Romney's comments came a day after Trump reiterated his election fraud claims during an Ohio rally in support of GOP congressional candidate Max Miller. At that event, the former president called alleged voter fraud in the 2020 election "the biggest threat of all" to the country.
"There is no more dire threat today than the crisis on our southern border, other than our elections," he said in his opening remarks. "That's probably the biggest threat of all, is how that happened in the election. It's a disgrace. We'll be talking about that. Unless you'd rather not have me talk about it."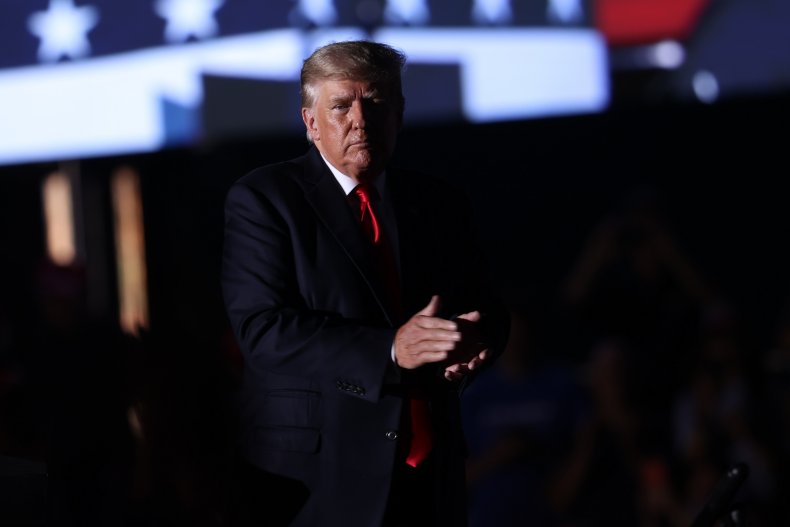 For months, Trump and a team of allies unsuccessfully attempted to overturn the results of the presidential election through failed lawsuits and ballot recounts. Some allies, like pro-Trump attorney Sidney Powell, have continued to push the false narrative that the election could still be overturned even five months into President Joe Biden's term.
On Saturday, Trump showed support for Miller as part of a movement to support Republican primary challengers to incumbents who don't believe in his America First agenda. The former president has remained a significant influence on the GOP, and his endorsements are expected to carry weight in the upcoming midterm election.
Newsweek contacted representatives for Trump for additional comment, but did not hear back in time for publication.