Utah Republican Senator Mitt Romney is receiving criticism on social media for the amount of money he has accepted from the National Rifle Association (NRA), an amount that now appears to be much lower than originally thought.
Following Tuesday's school shooting in Uvalde, Texas, Romney posted a message on Twitter about the grief he felt and offered his prayers and condolences.
However, after the senator posted the message, some, including Qasim Rashid, the host of The Qasim Rashid Show on Sirius XM, tweeted that Romney has gotten more than $13.6 million from the organization.
However, that dollar figure that some have accused Romney of receiving from the NRA now appears to be incorrect, according to filings from the Federal Election Commission (FEC).
Instead of the $13.6 million figure, Romney, during his 2012 run for president, received $40,000 in direct donations from the NRA. On July 27, the National Rifle Association of America Political Victory Fund gave the Romney campaign two separate donations of $5,000 apiece. On that same day, Romney Victory received a $30,000 donation from the NRA's America Political Victory Fund.
During his 2018 run for the Senate, Romney's campaign did not receive any donations from the NRA.
The interest surrounding how much Romney has taken from the gun lobbying group came after at least 19 children as well as two teachers were shot and killed at Robb Elementary School in Uvalde on Tuesday. The individual identified as the shooter, 18-year-old Salvador Ramos, is believed to have been killed by law enforcement, according to Governor Greg Abbott.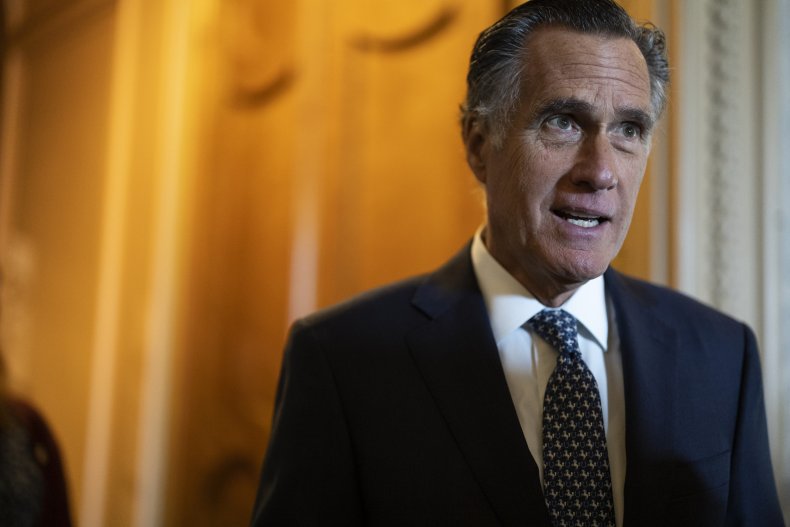 Additionally, The Salt Lake Tribune has reported that the NRA Political Victory Fund raised more than $14 million and spent $11 million during the 2012 presidential race on what it described as "independent expenditures," including television and radio ads for Romney and against former President Barack Obama.
According to OpenSecrets.org, the group spent almost $10.4 million against Obama while more than $3.2 was spent in support of Romney during in the 2012 election cycle.
The list Rashid posted came from the Brady Campaign to Prevent Gun Violence, which is "one of America's oldest and boldest gun violence prevention groups," according to its website.
Social media users also leveled criticism at the congressman who represents Uvalde, Republican Representative Tony Gonzales, after he posted on social media and shared his thoughts on the mass shooting.
In response to Gonzales, Twitter users brought up old tweets of his in which he vowed that he "will do everything I can to oppose gun grabs from the far Left."
Newsweek reached out to the NRA and the Brady Campaign for comment.
Correction 5/26/2022 1:30 p.m. ET: This article has been corrected to reflect that Mitt Romney received $40,000 in donations from the NRA, not $13.6 million.