Mitt Romney Says It's 'Increasingly Apparent' That Senate Should Hear from John Bolton After New Book Revelations
Republican Senator Mitt Romney told reporters Monday that it was "increasingly apparent" that President Donald Trump's former national security adviser John Bolton should be called to testify before the Senate, particularly after revelations from a manuscript of his new book were reported on Sunday.
In Bolton's book, the former Trump administration official explained how the president told him directly that he wanted to withhold nearly $400 million in military aid to Ukraine until the country helped with investigations into the Democrats and the Biden family, according to reporting by The New York Times. Bolton's claim undermines a key element of the president's defense, as he and his defenders have repeatedly stated that the aid being withheld was not related to the investigations he'd pressured Ukraine to pursue.
"I think with the story that came out yesterday, it's increasingly apparent that it will be important to hear from John Bolton," Romney, who represents Utah, said Monday morning. Although the GOP senator noted that he was going to wait to make his final decision until after both sides had finished presenting their arguments, he suggested that he'd almost certainly vote with Democrats to hear from Bolton.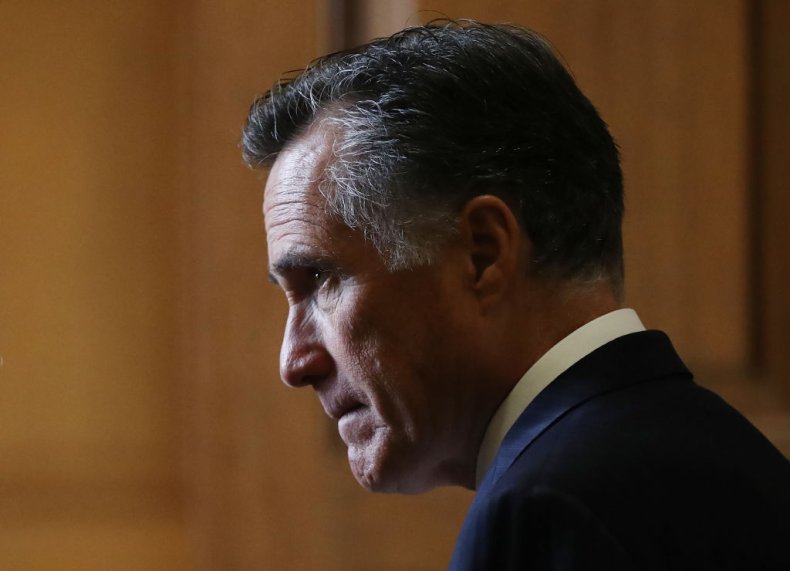 "I think it's pretty fair to say that John Bolton has a relevant testimony to provide to those of us who are sitting in impartial justice," he said.
Senator Susan Collins, a Republican from Maine, also argued that the new revelations from Bolton's manuscript made a strong case for calling additional witnesses.
"I've always said that I was likely to vote to call witnesses, just as I did in the 1999 Clinton trial," she said in a Monday statement, The Washington Post reported. "The reports about John Bolton's book strengthen the case for witnesses and have prompted a number of conversations among my colleagues."
Trump has dismissed Bolton's claim, attempting to paint his former national security adviser as a disgruntled former staffer looking to increase his book sales.
"I NEVER told John Bolton that the aid to Ukraine was tied to investigations into Democrats, including the Bidens. In fact, he never complained about this at the time of his very public termination," he tweeted early Monday morning. "If John Bolton said this, it was only to sell a book."
The president told reporters last week that he did not want Bolton to testify in the ongoing Senate trial.
"John—he knows some of my thoughts, he knows what I think about leaders," Trump said. He went on to argue that Bolton's testimony could make his job as president "very hard."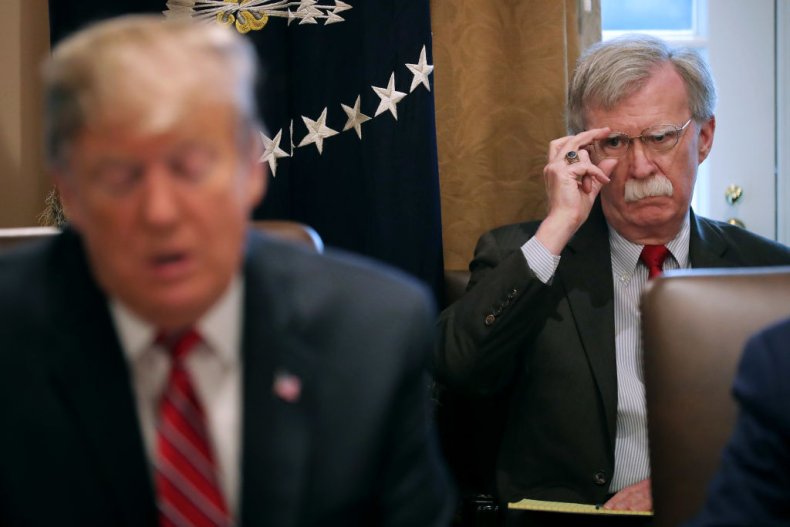 While Senate Democrats and the legislative chamber's two independents are expected to vote in support of calling additional witnesses, including Bolton, they need at least four Republicans to join them in order for the measure to pass. Prior to Bolton's revelations, analysts believed that the chances of enough Republicans supporting calls for further testimony and evidence was dwindling.
But Romney had repeatedly suggested that he wanted to hear from Bolton. Last week he reiterated those sentiments to reporters. Back in September, after news was first breaking about Trump's pressure campaign against Ukrainian leaders, Romney was an early critic of the president.
"If the President asked or pressured Ukraine's president to investigate his political rival, either directly or through his personal attorney, it would be troubling in the extreme," the Republican senator wrote on Twitter at the time.