Mitt Romney Will Vote For Ted Cruz in Upcoming Utah Caucuses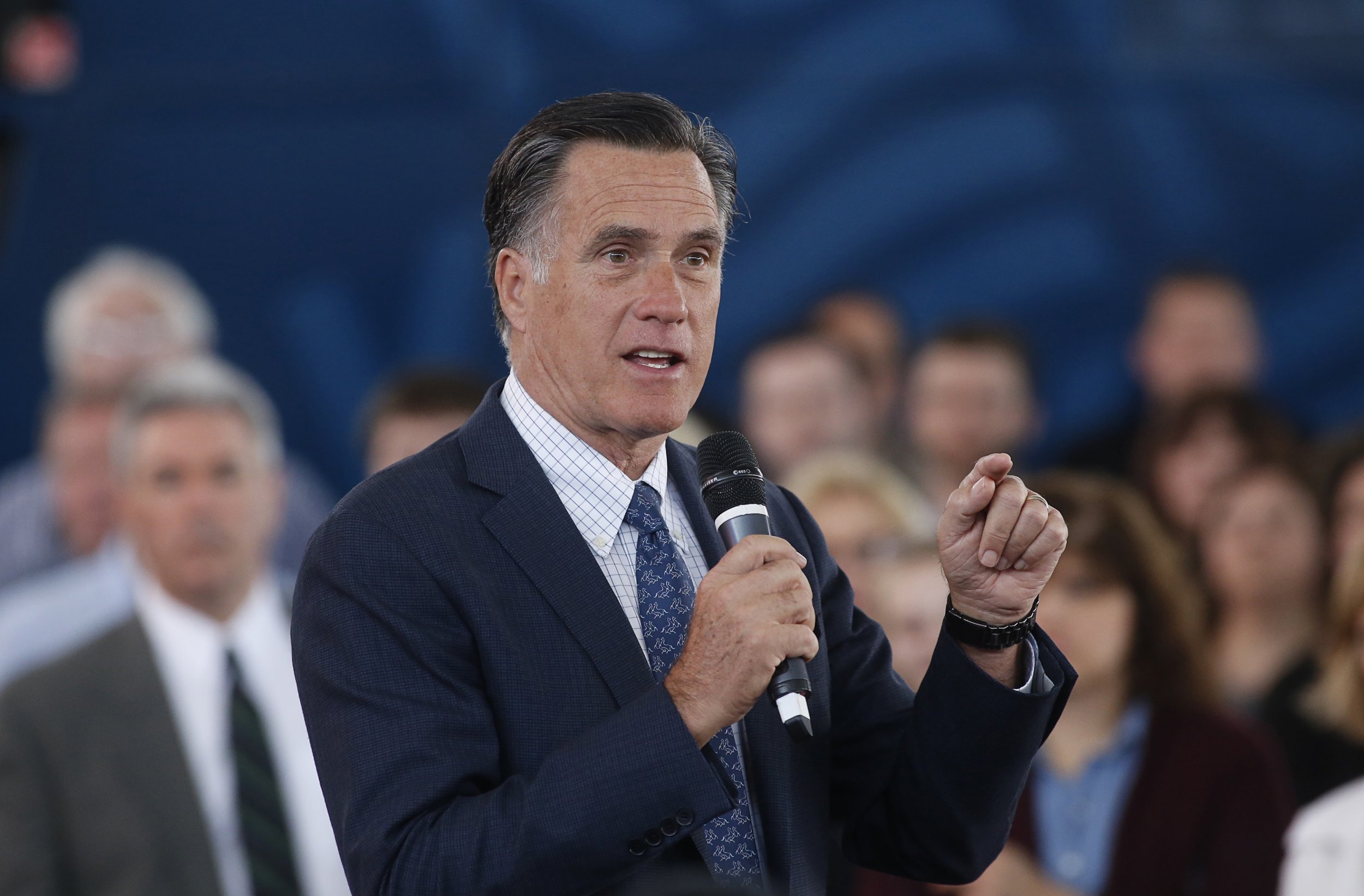 Mitt Romney on Friday publicly said he will vote for Ted Cruz in the Utah caucuses next week, adding that support for John Kasich would guarantee Donald Trump wins the party's nomination.
The former Republican presidential nominee and past Massachusetts governor said an open convention is the only available path remaining to nominate a GOP candidate other than Trump, who Romney has called a "phony" and a "fraud." Cruz's success, he said, will help in the process toward such an event.
"Today, there is a contest between Trumpism and Republicanism. Through the calculated statements of its leader, Trumpism has become associated with racism, misogyny, bigotry, xenophobia, vulgarity and, most recently, threats and violence. I am repulsed by each and every one of these," he said in a message posted to Facebook.
He continued: "I like Governor John Kasich. I have campaigned with him. He has a solid record as governor. I would have voted for him in Ohio. But a vote for Governor Kasich in future contests makes it extremely likely that Trumpism would prevail."
Just this week, Romney attended Kasich's campaign rally in North Canton, Ohio, where he introduced the presidential hopeful, but didn't endorse him.
Romney encouraged other members of his party to consider giving their vote to Cruz, the Texas senator who is neck and neck with front-runner Trump following a series of nominating contests in February and March. In a speech earlier this month, Romney argued that Trump will lose to Democratic front-runner Hillary Clinton in a hypothetical matchup in November.
Utah is one of two states and a U.S. territory holding Republican primary events next Tuesday.
Trump quickly took to Twitter to respond to Romney's announcement: