Mixed Martial Arts Fighter Ronda Rousey to Host 'Saturday Night Live'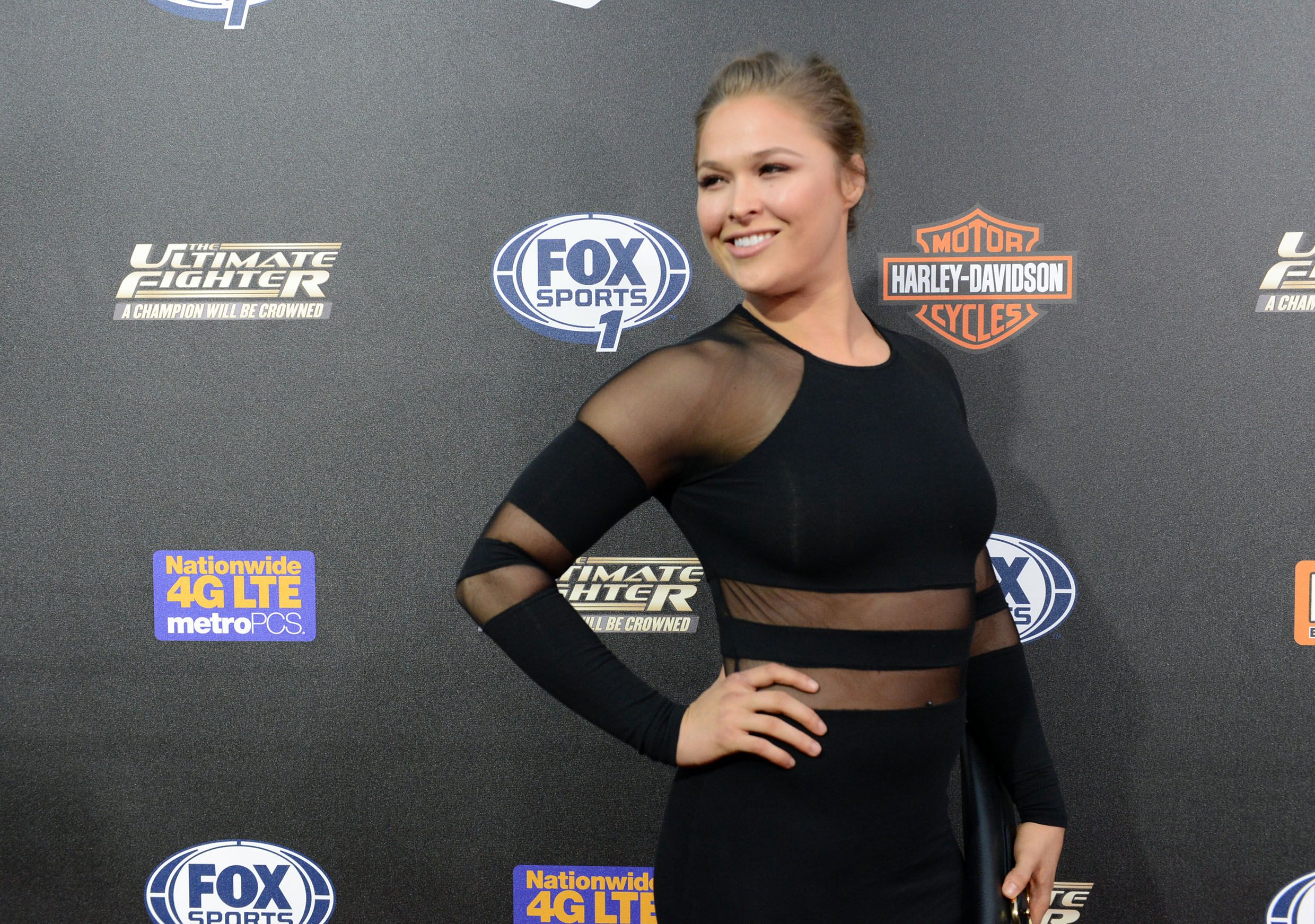 Last time most fans saw her, it was mid-November, and she was being knocked out by Holly Holm in a UFC fight. But in a few weeks, Ronda Rousey will step into a different ring as host of Saturday Night Live. She makes her debut alongside first-time musical guest Selena Gomez, the four-decade-old show announced.
The former UFC women's bantamweight champion, who won a bronze medal for judo at the Beijing Olympics in 2008, spent the night at the hospital after her defeat against Holm in Australia. She required plastic surgery on her lip, and the UFC gave her a medical suspension. She's been quiet since, save for an exclusive interview with ESPN.
Athletes have hosted SNL before—including LeBron James, Tom Brady, Peyton Manning, Michael Jordan, Wayne Gretzky, George Foreman and Nancy Kerrigan—though Rousey will reportedly be the first mixed martial artist to do so.
Rousey is no stranger to the spotlight sans gloves, having appeared in movies such as Furious 7, The Expendables 3 and Entourage and taken on Patrick Swayze's old role in the upcoming remake of Road House (1989).
She won't have a chance for a rematch with Holm until July, but she's live from New York on January 23, one week after Adam Driver (Girls; Star Wars: The Force Awakens) makes his own debut as host alongside another first-time musical guest, Chris Stapleton, on January 16.