Moab Police Chief Takes Leave of Absence Amid Investigation Into Gabby Petito 911 Call
The chief of police for Moab, Utah, is taking a leave of absence amid an investigation into his department's handling of Gabby Petito's case.
Police Chief Bret Edge announced his departure from the role on the heels of the city opening the investigation, a city official confirmed to Fox 11 after other local outlets broke the story. It will be looking into the department's alleged mishandling of a possible domestic violence episode between Petito and her fiancé, Brian Laundrie, before she went missing.
Despite the timing, the official would not comment on whether or not Edge's leave of absence has anything to do with the investigation. It is also unclear at this time when he might return.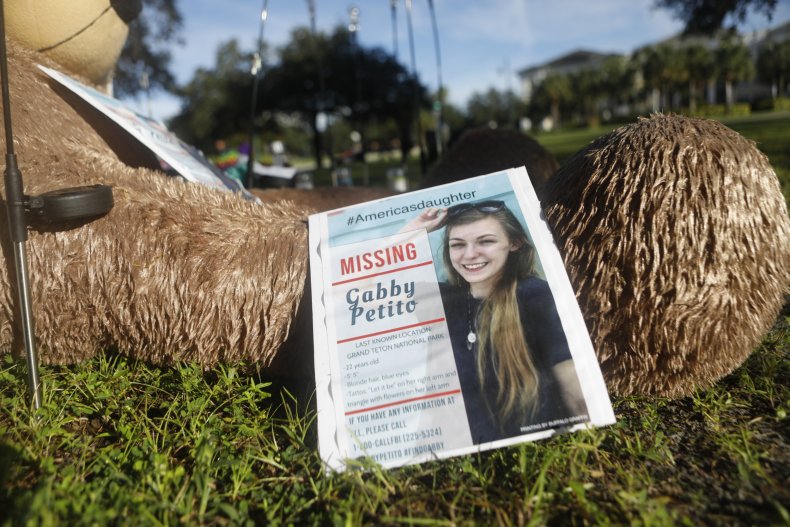 "I can confirm that Police Chief Edge has requested FMLA medical leave, effective Monday, Sept. 27," Lisa J. Church, communications and engagement manager for the City of Moab, said in a statement to Newsweek. "His return date is unknown at this time. The Assistant Police Chief Braydon Palmer is in charge of the department until Chief Edge returns. We cannot provide any additional details or information."
Petito and Laundrie were on a cross-country road trip leading up to her disappearance. The couple was making their way from Utah's Arches National Park to Wyoming's Grand Teton National Park when they passed through Moab.
While they were there on August 12, police responded to a potential domestic violence call after the couple got into a physical altercation. A 911 caller claimed that they had seen Laundrie slapping his fiancée. No charges were ultimately filed, but officers recommended that the two stay apart for the rest of the night.
Despite the 911 call, the report filed later said that "no one reported that the male struck the female." One officer who was on the scene added that the situation could be "more accurately categorized as a mental/emotional health 'break' than a domestic assault."
Petito went missing several days later, and authorities eventually found her body in Grand Teton following an extensive search. Her death was ruled a homicide two days later.
Laundrie, a person of interest in the case, also disappeared from his home in North Port, Florida, shortly after a missing person report was filed for Petito, with some speculating that he could be in the wilderness for months.
In light of these events, some have criticized the Moab Police Department's handling of the incident between the two, alleging that not enough was done to remove Petito from a potentially dangerous situation.
"At this time, the City of Moab is unaware of any breach of Police Department policy during this incident," the city said in a press release. "However, the City will conduct a formal investigation and, based on the results, will take any next steps that may be appropriate."
Updated 9/29/21, 3:57 PM ET, with a response from the City of Moab.