Model Issues Warning Over Clues in Social Media That Reveal Your Location
A model has issued a warning over clues in your social media that could be unwittingly revealing your location.
Ines Helene, originally from Sweden, revealed she feared for her life after being tracked down via photos she shared online, so is strict about what she posts now.
The 29-year-old, who lives in London, shared a seemingly innocent photo of herself to Twitter at the end of last month, but revealed a near-identical shot led someone straight to her door.
"I posted photos of myself in my last apartment with a little more background than this. I was DMd by a man who had sneaked past the concierge and saw me with my then-boyfriend. He had geolocated me to the exact building. He sent me a message: 'you're prettier in real life,'" she wrote.
She told Newsweek she didn't realize how much danger she was in until after the situation had unfolded. Explaining more about what had given away her location, she said: "There were specific landmarks, buildings opposite, for example, and a large house. My apartment was glazed in every room.
"It was only after that I was sent the message 'why are you lying about your relationship status on social media? You obviously have a boyfriend. You looked much prettier in real life.' And I replied how he could possibly know that, and he replied, proudly, that he followed us in the elevator, past the concierge."
Helene, who models and studies law, revealed the changes she's made to her daily life, confirming she "generally shares as little as possible."
"I never share my location, I switch up my routes during day time based on the fact that stalkers study your patterns. My entire family has private profiles because one stalker tried to dox my little sister's address while she was pregnant," she added, referring to the act of publicly revealing private information.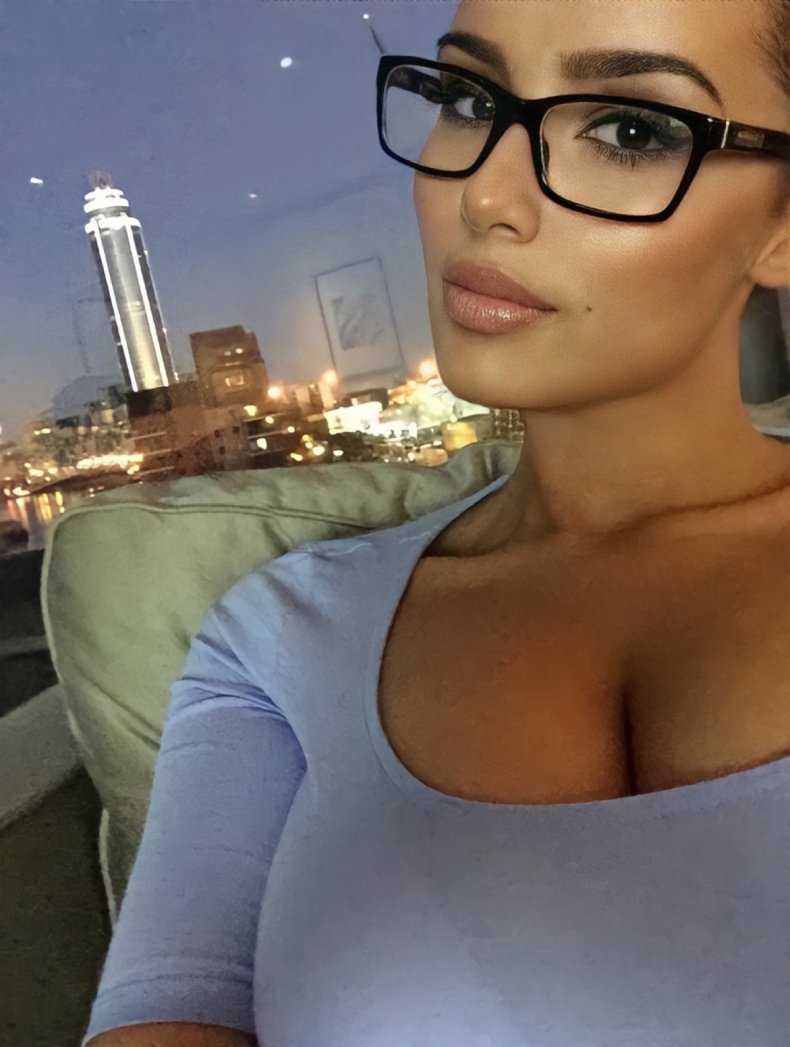 Helene continued: "A well-meaning follower showed me how quickly he could trace a photo of just 1/3 the menu without the name of the restaurant. There are even tutorials on YouTube on how to track people down. If you are on vacation, post the photos after. But if it's a place where you live and frequent, don't post it at all."
Recalling the incident in the elevator, which happened in 2016, Helene reflected on how much it impacted on her, saying: "I feared for my life after that incident and I still do.
"In the last two years I've had to contact authorities because of stalkers. The response is: 'delete your social media' and 'call us if he harms you.' It's especially hard when the stalker is in another country.
"I still don't know who this person is, but they posted about locating me online. I blocked them everywhere. They kept making new accounts but eventually I stopped reading my DMs. Instagram recently introduced a feature where you can block someone's account and all their future accounts, which is a great idea to combat online harassment."
Drawing on her personal experience, Helene penned a lengthy post at the end of last month detailing how people can stay safe online, adding some people don't realize they're giving away their whereabouts.
"So when I tell people to be cautious about sharing their whereabouts, this is what I mean. I'm not hysterical, I'm just aware that we live in a very scary world," she said in the thread, which was liked thousands of times.
Referring to the man who tracked her down, she continued: "That event was mainly the reason as to why I went off the grid completely on IG. It traumatized me so much, I felt paranoid at every corner.
"And those of you who think someone has to be a genius to identify landmarks or certain buildings, there are literal tutorials out there on how to do this. I'm talking about landmarks, identifying buildings, tagging your location when you are somewhere.
"As a rule of thumb, it's always a good idea to not share where you are in real time on the internet. You never know who could show up or what could happen. I couldn't even post three courses of a long menu without someone being able to locate me. They did so to warn me."