Model Who Sued Mike Richards Posts About 'Justice' After His 'Jeopardy!' Ousting
A model who had previously sued Mike Richards shared a post discussing "justice" in the hours that following his ousting as Jeopardy! executive producer.
It was announced on Tuesday that Richards was out of his role on Jeopardy! and Wheel of Fortune, amid a public outcry from the resurfacing of sexist comments he had made on his old podcast while producing The Price Is Right.
And Lanisha Cole—a former The Price Is Right model who sued Richards and Fremantle for sexual harassment and wrongful termination in 2011—shared an Instagram Story discussing karma.
"Every action has equal and opposite reaction," read a quote shared by Cole. "This is law of the universe and spares none. Wrong done and injustice inflicted is paid back in the same coin. No one has escaped justice of the universe. It is only a matter of time."
Adding her own words to the quote, Cole, wrote: "Watching it play out in real-time.. It's a beautiful day! Miss you guys."
In her lawsuit, Cole alleged that Richards "began to treat [her] differently" than the show's other models as he "had entered into a close, personal and intimate relationship" with another model and "engaged in improper favoritism as a result."
Richards was dismissed as a defendant and the lawsuit was subsequently settled in 2013, according to Entertainment Weekly.
In 2012, Cole's model colleague Brandi Cochran sued The Price Is Right and its producers at FremantleMedia North America, alleging they had discriminated against her for being pregnant.
Richards allegedly said of her pregnancy: "Go figure, I fire five models. What are the odds one of the ones that I keep gets pregnant?"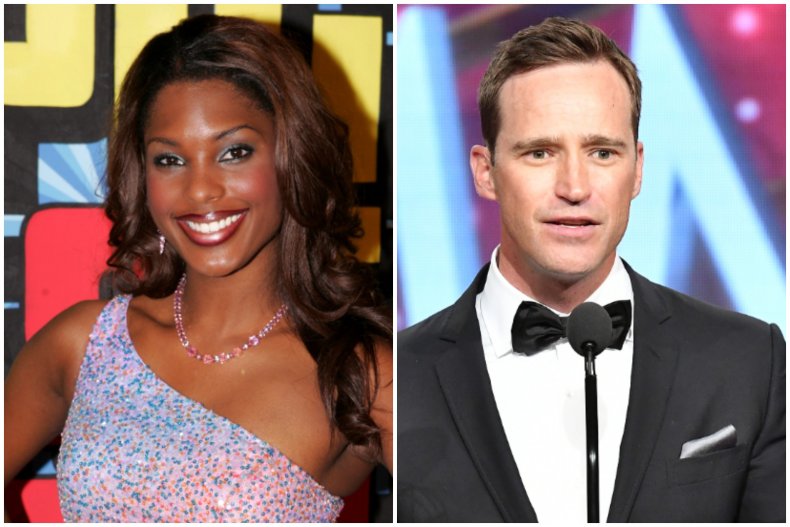 Although Cochran won the lawsuit and was awarded more than $7 million in damages, the decision was overturned the following year because of an error in the judge's instructions to the jury. The case was eventually settled.
News of the lawsuits resurfaced last month, in the days before it was announced that Richards would be taking over from the late Alex Trebek as the new permanent host of Jeopardy! following a months-long search.
In a memo to Jeopardy! staff last month, Richards addressed the lawsuits, writing, per EW: "The way in which my comments and actions have been characterized in these complaints does not reflect the reality of who I am or how we worked together on The Price Is Right.
"I am deeply honored to have the opportunity to host the syndicated version of Jeopardy! Never in my wildest dreams could I have imagined being chosen to step into a role of this magnitude.
"I am incredibly humbled to step behind the lectern and will work tirelessly to make sure our brilliant contestants shine in each and every episode. Alex believed the game itself and the contestants are the most important aspects of the show.
"I was fortunate to witness his professionalism, intensity and kindness up close and that will serve as the ultimate blueprint as we continue to produce the show we love."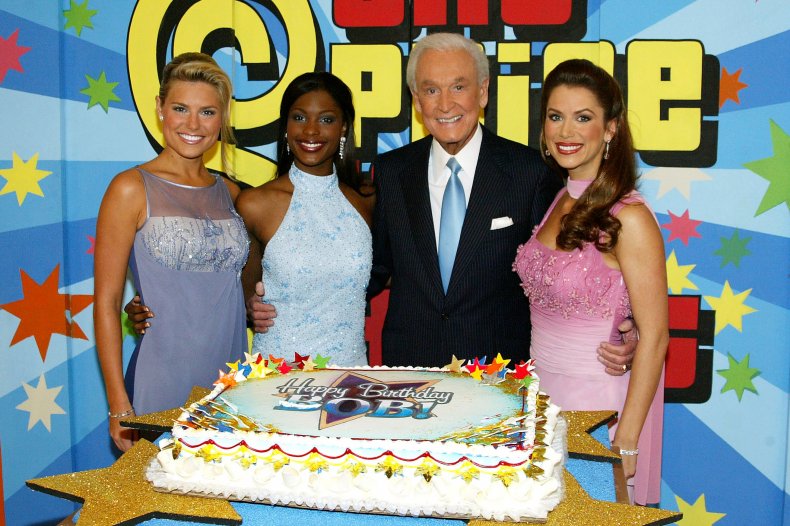 Following his message, Richards would be rocked by scandal once again, when The Ringer published an article detailing a series of sexist and offensive comments he had made while hosting his podcast The Randumb Show between 2013 and 2014.
The resulting outcry led to Richards announcing that he was stepping down as host of Jeopardy! while Sony Pictures Television said that he would be remaining in his role as executive producer.
But on Tuesday, Suzanne Prete, the executive vice president of business and strategy for Jeopardy! and Wheel of Fortune, announced that Richards was out in a message to staff members that Sony shared with Newsweek.
Prete stated in her message: "I'm writing to let you know that Mike will no longer be serving as EP of Wheel and Jeopardy! effective immediately.
"We had hoped that when Mike stepped down from the host position at Jeopardy! it would have minimized the disruption and internal difficulties we have all experienced these last few weeks. That clearly has not happened."
Mayim Bialik, who was previously announced as the Jeopardy! host for primetime specials and a spinoff series, will helm the daily evening show ahead of more guest hosts stepping in.
Michael Davies, who serves as executive producer on Who Wants to Be a Millionaire, will take over Richards' behind-the-scenes role in the interim.