'Modern Love' Season 2 Cast: Who Stars in Each Episode of the Amazon Show
The first season of Amazon Prime series Modern Love starred big names such as Anne Hathaway, Tina Fey, Andy Garcia, Dev Patel and Ed Sheeran. The second season promises more stars, including Kit Harington, Anna Paquin and Minnie Driver.
Each episode of the anthology series, which is based on the column of the same name in The New York Times, tells a different, self-contained story about love.
Ahead are some spoilers for Modern Love Season 2, which is streaming from August 13.
ModernLove
Cast and Episode Guide
"The Night Girl Finds a Day Boy"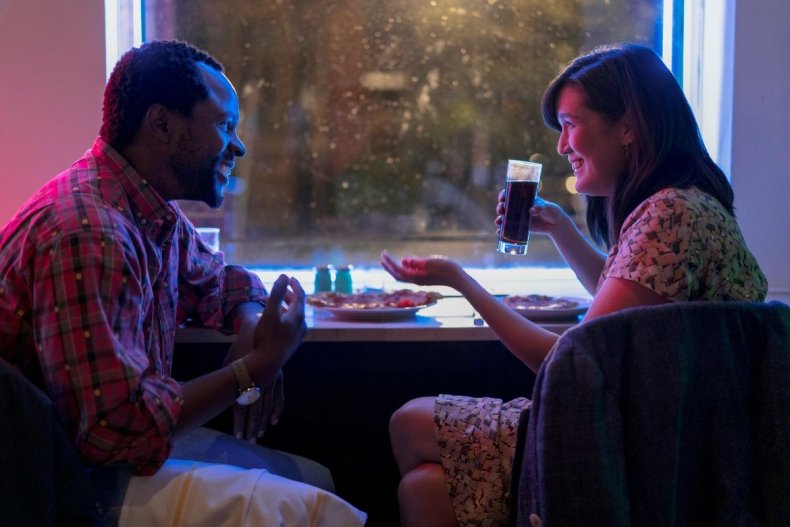 The first episode stars Gbenga Akinnagbe and Zoë Chao as star-crossed lovers. Jordan (played by Akinnagbe) lives a normal life until he meets Zoë (Chao), who has a sleep disorder that means she only goes out at night.
The pair have an adorable courtship until their different schedules make it difficult to keep their relationship afloat.
Will they be able to put their differences aside and create a new world together?
"How Do You Remember Me?"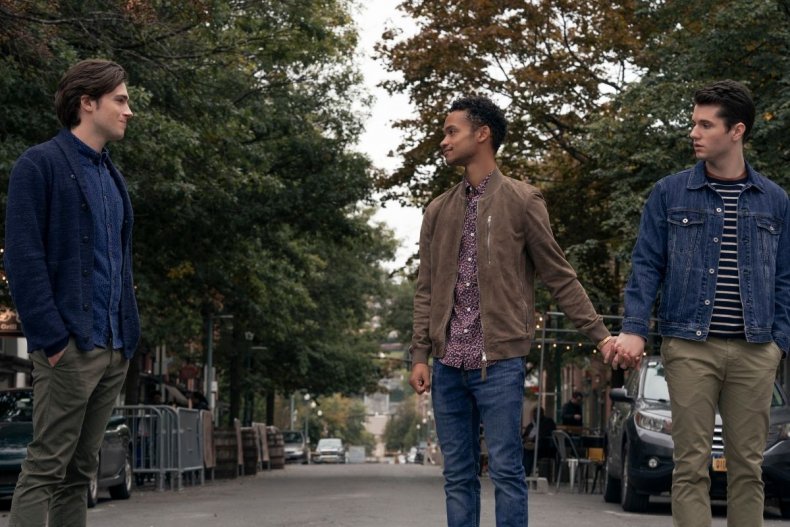 Written and directed by Andrew Rannells from Girls, "How Do You Remember Me?" follows two men, Robbie and Ben (Zane Pais and Marquis Rodriguez), who run into each other on the street after a long time apart.
Their original meeting was a blind date that led to more, but ended abruptly. In the present day, the pair watch each other as they walk with a new partner or with friends, reflecting on what really happened that night.
"Am I...? Maybe This Quiz Will Tell Me"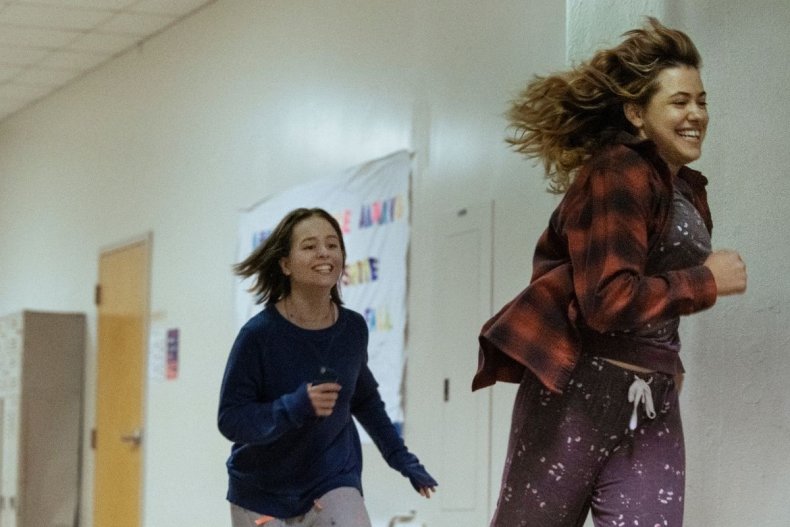 In this episode, Lulu Wilson plays middle school student Katie, who is struggling to deal with her sexuality and unsure of where she fits in.
She tries to find her way through a new relationship at school, working out whether she is looking for friendship or more, and turning to online quizzes to provide some answers.
"A Life Plan for Two, Followed by One"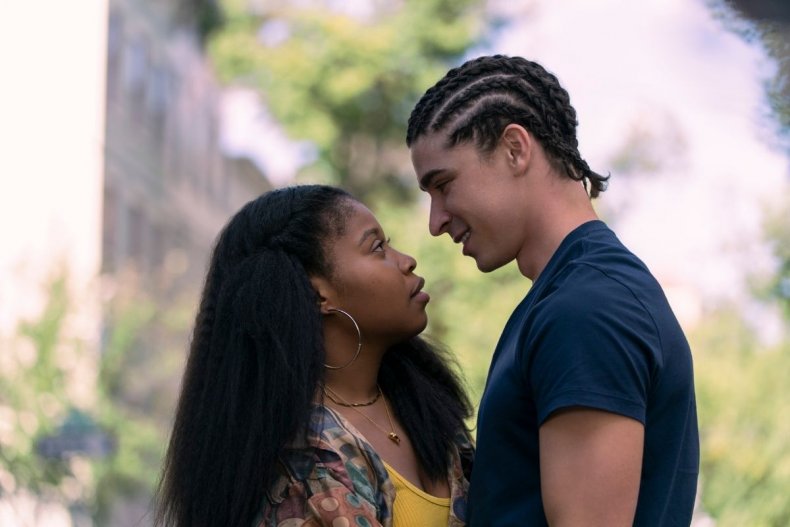 Dominique Fishback and Isaac Powell are the stars of this episode, which follows two young friends who meet at school.
They become incredibly close over the years, with Lil (Fishback) falling in love with Vince (Powell).
When they enter college, their friendship finally looks like it is turning romantic, when they share an important moment. But will they get together or break apart?
"In the Waiting Room of Estranged Spouses"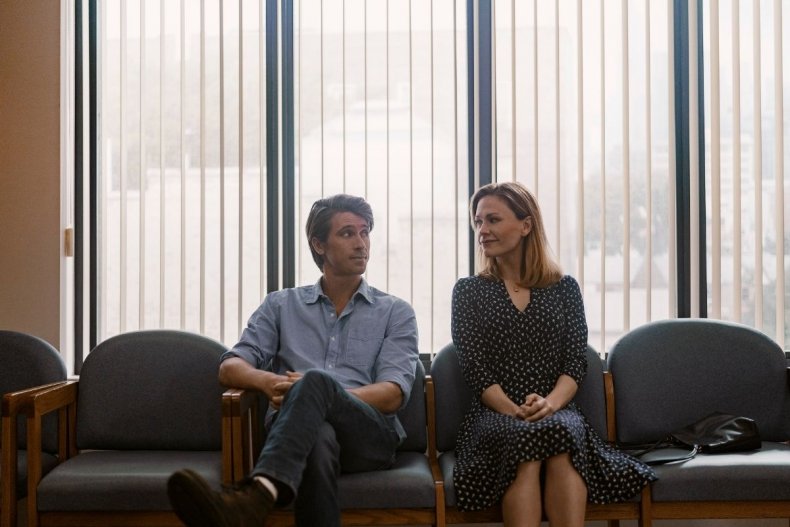 This episode stars Oscar winner Anna Paquin and Garrett Hedlund as Isabelle and Spence.
The pair are married to other people, but Isabelle knows her husband is having an affair—with Spence's wife.
After a chance meeting in the therapist's office while both are struggling with their marriage breakdowns, they find comfort in each other.
"Strangers on a (Dublin) Train"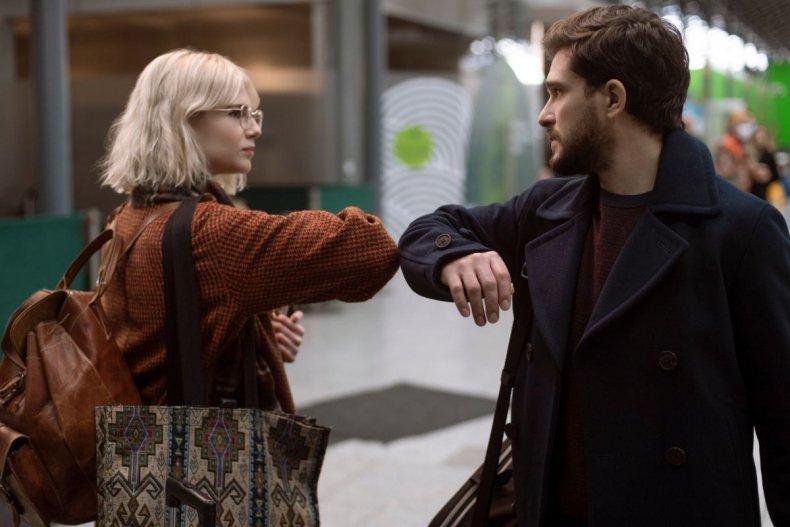 Game of Thrones' Kit Harington and Bohemian Rhapsody star Lucy Boynton play the leads in this episode, which shows two people meeting on a train at the beginning of the COVID-19 pandemic.
Michael and Paula fall in love and vow to see each other in two weeks' time, not realizing how the coronavirus will spread and force them all to lock down for far longer.
This episode also has some brilliant guest stars, including Miranda Richardson as Paula's mother, Jane, and Jack Reynor as Michael's brother Declan, with whom the unfortunate couple are locked down.
So, will they find each other again?
"On a Serpentine Road, With the Top Down"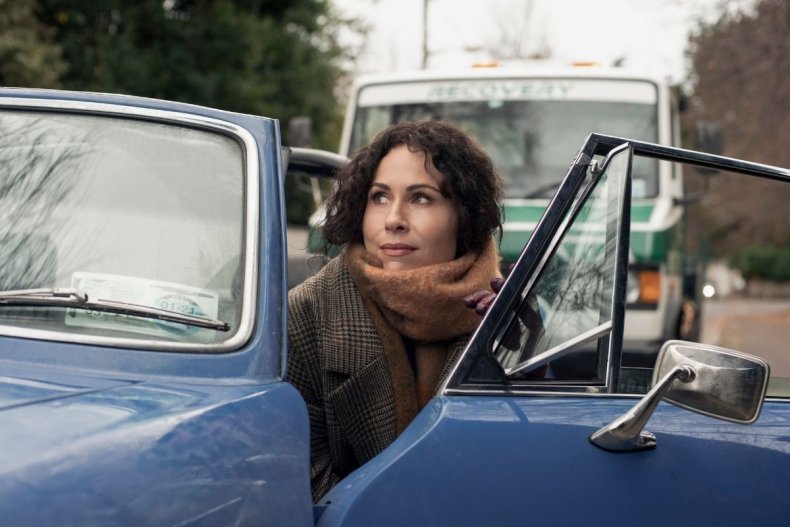 This episode stars Minnie Driver as Dr. Stephanie Curran, who drives an old sports car that has seen better days.
The car holds important memories for her, however, so the idea of selling it to help her family is incredibly difficult.
Stephanie goes on a journey of grief and love to decide which is more important—her past or her future.
"Second Embrace, With Hearts and Eyes Open"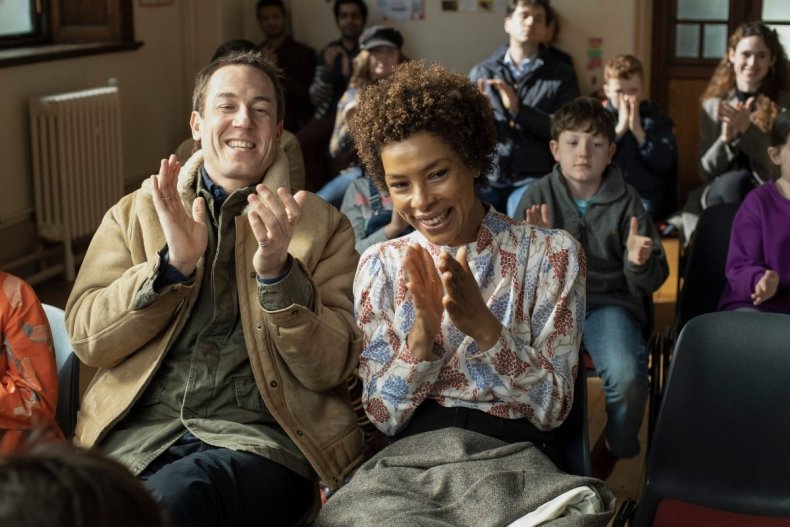 Sophie Okonedo and The Crown'sTobias Menzies star as divorced parents Elizabeth and Van in this episode.
They begin a casual fling after reuniting to watch their children perform. However, their new life together is threatened when one of them receives an upsetting diagnosis.
Modern Love Season 2 launches on Amazon Prime Video on August 13