As royal wedding fever once again grips Buckingham Palace and spreads across the world in bunting and memorial tea pots, it's strange to think that the celebration could have ever been a quiet affair - but an ever-modernizing royal family has learned to accept the constant glare of T.V. camera.
Though in many ways the opposite of a royal wedding, King Edward VIII's abdication of the throne for the sake of marriage to the American divorcee Wallis Simpson was an event with barely a precedent in modern gossip, and set the tone for the modern media's obsessive interest in the private lives of the British royals. The fact that Prince Harry, though obviously not a sitting monarch, is to wed his own American divorcee on Saturday May 19, shows the family's substantial modernisation under Queen Elizabeth II.
Related: Royal wedding dresses through the years
The Queen's father, King George VI had had his own royal wedding thirteen years before his elder brother's abdication. Then just the younger brother of an heir, it was not expected that the couple would end up moving to Buckingham Palace.
Nor was it known that their daughter, born Elizabeth Alexandra Mary in 1923, would take the throne in 1952 and continue sitting today as the longest-reigning British monarch.
Elizabeth herself picked a foreign-born husband, Prince Philip of Greece and Denmark, though he had served in the British army during the Second World War. Before their marriage in 1947, Philip renounced his titles in Greece and Denmark and converted to Anglicanism, taking on the title Duke of Edinburgh.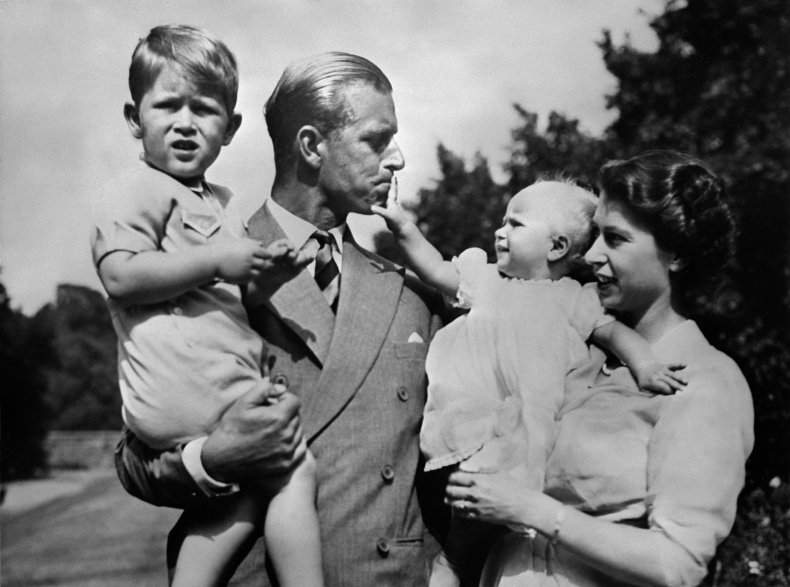 The Queen's younger sister, Margaret, caused a scandal of her own when she considered the proposal of Group Captain Peter Townsend, a man 16 years old than her and himself divorced with children. With the government against the marriage and the church refusing to accept it, Margaret relented and called it off - prompting headlines in all the major U.K. papers.
In 1960, five years later, she married the photographer Antony Armstrong-Jones. The couple divorced in 1978 and less than a year later, Armstrong-Jones had remarried.
Elizabeth and Philip's children all then had their own royal weddings, with all all the speculation and hype that has come to surround the modern ceremonies. Prince Charles, the heir to the throne, married Lady Diana Spencer, and after they divorced, he married Camilla Parker-Bowles.
Princess Anne married Captain Mark Phillips; after they divorced, she married Commander Timothy Laurence. Prince Andrew married Sarah Ferguson in 1986; Prince Edward married Sophie Rhys-Jones in 1999.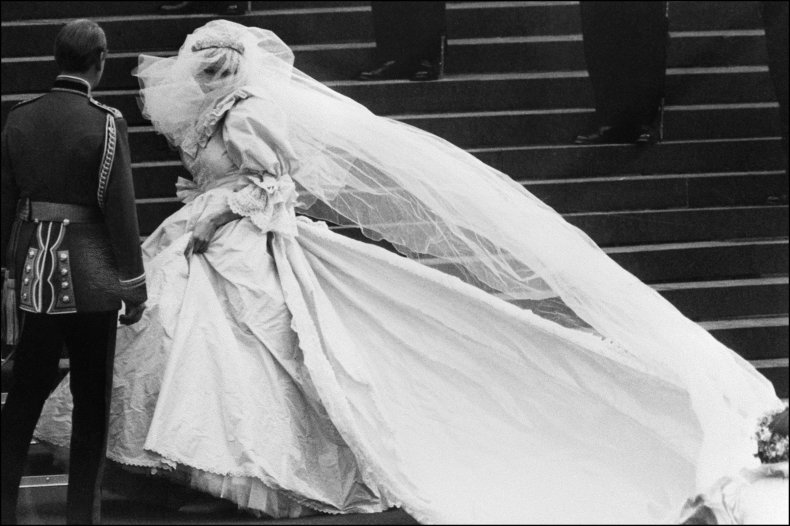 The latest royal wedding, likely to elicit some comparisons to Saturday's event, saw Harry's elder brother, Prince William, marry Kate Middleton, in a full state affair watched by millions t in the U.K. and around the world.
But the real parallel to Saturday's wedding may be the Queen's own marriage, David McClure, author of the book Royal Legacy, told Newsweek. The Queen's wedding day also "took place in a period of austerity, with post war public belt-tightening, and there was a debate in government as to how much pomp to include," McClure noted.
"In the end they compromised, as in a way they have today, with some ceremony to cheer up the masses but trying not to spend too much public money."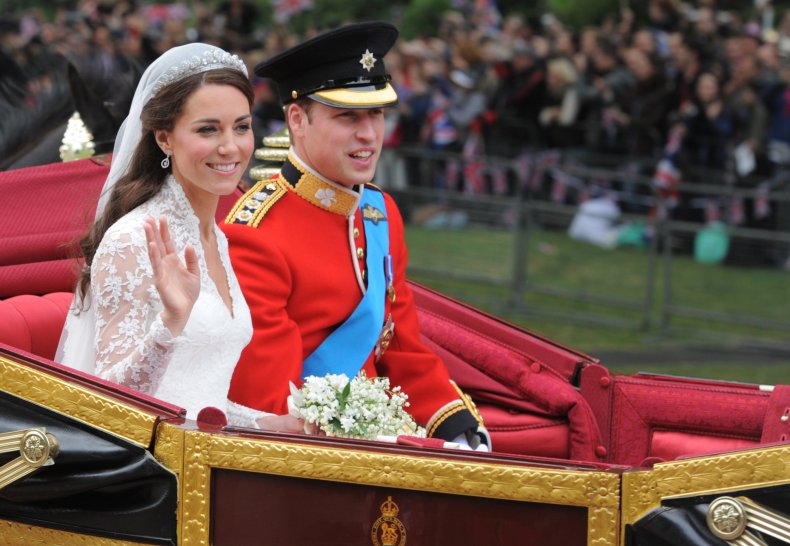 While Queen Victoria's time saw more private weddings, "royal weddings today are media-driven," McClure says.
"Even if Meghan and Harry had wanted a purely private affair it would not have been possible given their high profile status - although it should be remembered that when the more low-profile Princess Anne got remarried in 1992 it all happened very discreetly in Scotland with only a handful of guests."
Saturday will certainly not be a private affair. While Edward VIII and Margaret had to deal with the ire of the church, Harry and Meghan are set to be the main event for an adoring global press, a fitting introduction to a marriage that will likely not leave headlines for some time.