Moderna Estimates Weeks Before Omicron Vaccine Resistance Understood as Variant Spreads
As the Omicron variant of COVID-19 continues to travel across the globe, experts said that it could be some time before its vaccine resistance is determined.
Moderna CEO Stephane Bancel on Monday said that the variant's many mutations make it likely to have a higher resistance to all vaccines currently offered. However, he also estimated that it could take several weeks of more research before the full extent of its resistance is known. These comments echoed earlier ones from Paul Burton, Moderna's chief medical officer.
Bancel also noted that Omicron is believed to be highly infectious, potentially more infectious than the Delta variant. However, he said that it will probably take 2-6 weeks for this facet of the variant to be fully understood.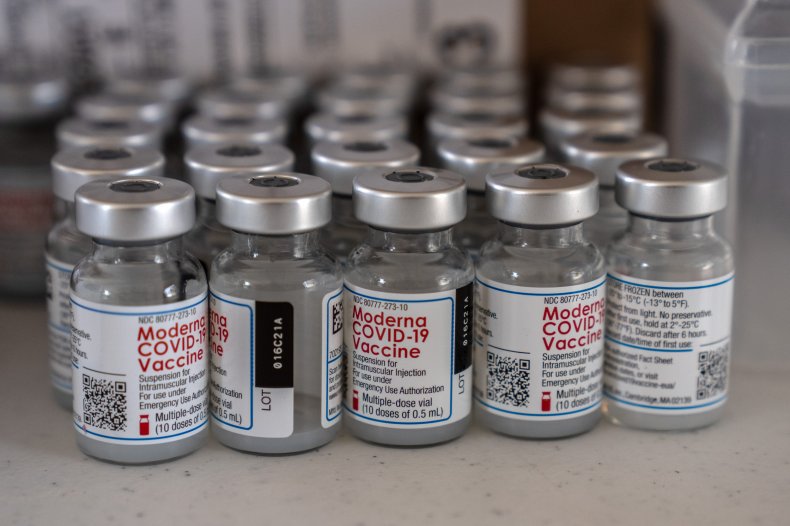 "We believe this virus is highly infectious...it seems to be much more infectious than Delta," Bancel said. "It is highly possible that the efficacy of the vaccines—all of them—is going down."
Despite these worries, Bancel said that Moderna is already at work on a treatment to address the Omicron variant. Within the next few weeks, he said the company will know whether the new strain will require an altogether new vaccine, a specially formulated booster, or simply a higher dose of vaccines currently available.
Pfizer CEO Albert Bourla appeared later on CNBC later on Monday and gave a similar appraisal of the Omicron situation.
"There are a lot of unknowns right now," Bourla said. "Keep in mind we have been preparing for something like that for months. I think the results could be—which we don't know yet—that the vaccines protect less."
Bourla said that his company began its own work on an Omicron vaccine on Friday. He also noted that the company developed new vaccines for the Delta and Beta variants of COVID-19, but they ended not being necessary as the doses already available were found to provide adequate protection.
Moderna's Paul Burton estimated on Sunday that a new shot to combat the Omicron variant could be ready as soon as early next year. He credited the mRNA base of the company's vaccine for its ability to move fast in developing new formulations.
"If we have to make a brand new vaccine, I think that's going to be early 2022 before that's really going to be available in large quantities," Burton explained. "The remarkable thing about the mRNA vaccines, the Moderna platform, is that we can move very fast."