Who Is Mohamed Noor? Officer Who Shot and Killed Australian Justine Damond Had Two Complaints Against Him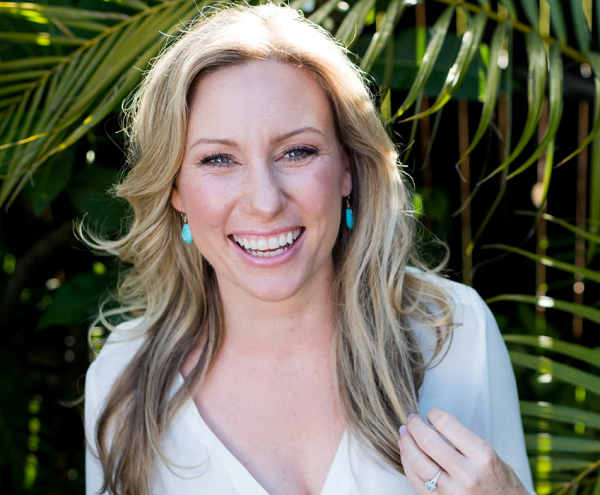 The police officer who fatally shot an Australian woman in Minnesota on Saturday has been identified as Mohamed Noor. Noor, who was celebrated as the first Somali American to join the Minneapolis Police Department's 5th Precinct back in 2015, reportedly had three complaints against him in his police file, according to the Minnesota Star Tribune.
Only two of the complaints against him are still open, while the third was recently closed without discipline, according to the Office of Police Conduct Review. Noor, who was recently put on administrative leave after he shot 40-year-old Justine Damond, is also currently tangled in a legal battle following an incident back in May that resulted in a woman filing a lawsuit against the officer, citing charges of false imprisonment, assault and battery.
Damond called the police Saturday to report a possible assault she heard taking place in an alley behind her home in the middle-class suburb of Fulton, which local media described as a generally safe neighborhood. Noor and fellow officer Matthew Harrity responded to the call. Damond reportedly approached the police car when the officers arrived, after which Noor shot across his partner from the passenger's seat and fatally struck Damond in the abdomen.
Authorities said there were no other weapons found near the crime scene. Backup officers did find a cellphone near Damond's body when they arrived.
Neither Noor nor Harrity had their police body cameras on during the time of the shooting, and they both failed to turn their cameras on after Damond had been struck. An audio recording of the incident was released Monday, in which the officers are heard contacting their dispatcher over the police radio, as well as calling for backup. Their attempts to perform CPR on Damond, a yoga and meditation coach, could also be heard on the recording.
In a statement, Minneapolis Police Chief Janeé Harteau said Monday that she was expecting an explanation as to why neither officer had his police body camera on at the time of the incident. The Bureau of Criminal Apprehension (BCA) is currently investigating the shooting and has yet to release any further details regarding why neither officers' cameras were turned on.
Through his lawyer Tom Plunkett, Noor—whom locals described as a kind and fair person—extended his condolences to Damond's family. Raised in Sydney, Damond was set to marry Dan Damond in August. Although legally named Justine Ruszcyk, she had recently started going by her soon-to-be married name in the months leading up to her wedding.
During a press briefing, Plunkett said Noor was taking the incident "very seriously."
"He joined the police force to serve the community and to protect the people he serves," Plunkett said. "Officer Noor is a caring person with a family he loves, and he empathizes with the loss others are experiencing."
Plunkett said the public would hear more from Noor in the future, but the current investigation prevented them from saying more at the time.
"There are several investigations ongoing and Officer Noor wants to respect the privacy to the family and asks the same in return during this difficult period," he said.