GoFundMe for Mohammad Anwar, Killed UberEats Driver, Hit $1M Before Girls Sentenced
A GoFundMe page set up to help the family of Mohammad Anwar, the UberEats driver killed during an armed carjacking, hit $1 million months before the two girls involved were sentenced.
One girl, who was 13 at the time of the attack in March, was ordered on Tuesday to remain in the custody of Washington, D.C.'s Department of Youth Rehabilitation Services until she turns 21.
She pleaded guilty to second-degree murder last month, prompting prosecutors to drop other charges, including armed carjacking, against her.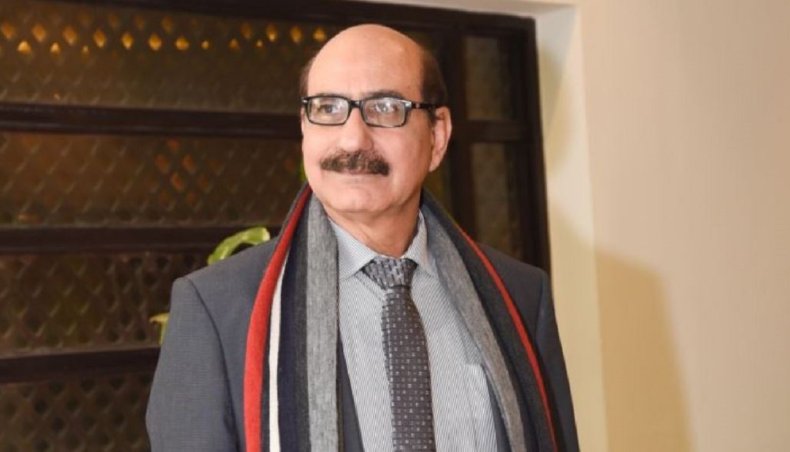 The 15-year-old girl involved in Anwar's death pleaded guilty to felony murder and was also committed to a youth facility until she turns 21.
The two girls were not identified due to their ages, but a police report obtained by Newsweek said the younger girl is from southeast D.C. while the 15-year-old is from Fort Washington, Maryland.
Police said Anwar, 66, was assaulted with a stun gun during the carjacking in the 1200 block of Van Street in Washington on March 23.
Anwar's family set up the GoFundMe shortly afterward, and donations flooded in as a graphic video that captured the man's final moments was widely viewed on Twitter.
The clip started with Anwar in a struggle with the girls, yelling: "They're thieves. This is my car!"
It then showed the girls speeding off with Anwar clinging to the vehicle, which then crashed. The girls were seen climbing out of the car unscathed, while Anwar lay critically injured in the street. He was pronounced dead in hospital.
Anwar, of Springfield, Virginia, was described as a "hard-working Pakistani immigrant who came to the United States to create a better life for him and his family" on the page set up to pay for his funeral and to support his family.
His family disabled donations in April after raising $1,049,670.
"Anwar was a beloved husband, father, grandfather, uncle, and friend who always provided a smile when you needed one. He leaves behind a family, near and far, who cherish, love, and miss him dearly," Lehra Bogino, who said Anwar was her husband's uncle, wrote on the page.
"Words can not describe how our family is feeling currently. Devastation, confusion, shock, anger, heartache, and anguish are just a few that come to mind. We will carry him with us always, but it doesn't take the pain away of losing him so tragically and so unexpectedly soon."
Anwar's family has been contacted for comment.