Mom Backed for Refusing To Lend Cash for Partner's Daughter To Go to Europe
Thousands of internet commenters were quick to back one woman who refused to lend her partner $30,000 for his daughter's European vacation.
In a viral Reddit post published on r/AmITheA**hole, Redditor u/Ill_Support7610 (otherwise referred to as the original poster, or OP) said that she and her partner both have children from previous marriages and make good money but detailed the explosive aftermath of her decision not to expense the lavish trip.
Titled, "[Am I the a**hole] for refusing to help my partner financially?" the viral post has received nearly 17,000 votes and 2,400 comments in the last 11 hours.
Explaining that she has a 19-year-old son and that her partner has a 21-year-old daughter, the original poster made it clear that their children grew up with very different financial expectations.
"While I and my late husband made sure to not spoil our son," she wrote. "My current partner and his ex-wife spoil their daughter rotten."
Despite the contrast in child-raising methodologies, the original poster said she and her partner came to the agreement that she would treat his daughter like a guest in her home, and that the arrangement has worked smoothly for the past five years.
"[His daughter] will have to follow the house rules and that is the extent of our relationship," OP wrote. "While she is spoiled she is a good girl, academically excellent...very respectful and just a pleasant young woman."
But after financing a tour of east Asia for her son as a reward for getting into a prestigious college, the original poster said her partner's daughter immediately asked her father for a similar gift, as she had not received an international vacation after her admittance into college.
"He agreed because he never says no, but he came to me asking me to lend him close to $30K because he can't afford the trip on his own," she wrote. "I am not even giving that much to my son."
"I refused," she continued. "I said that since this wasn't an emergency he can save and send her on the trip after she graduates college."
"Now he is not talking to me, saying that I am [choosing favorites]...and that I am putting money over his happiness and relationship with his daughter," she added.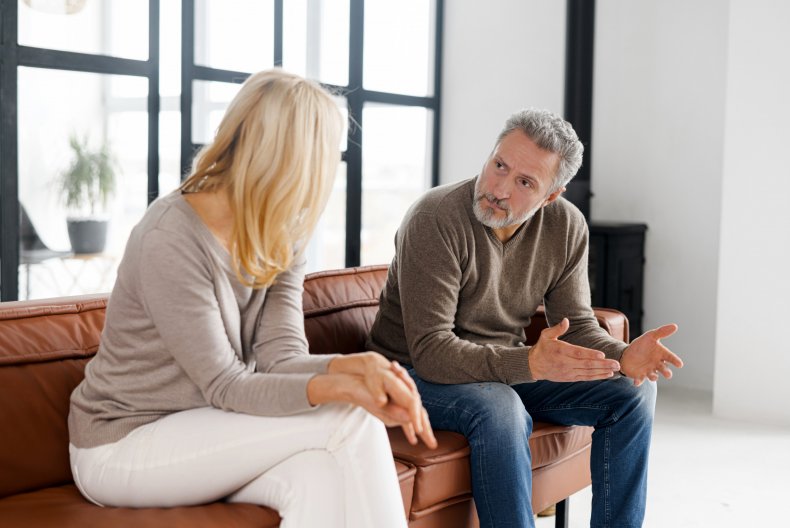 Earlier this month, Savings.com published a report examining the many levels of financial assistance parents continue to provide their adult children.
The report, which revealed that approximately 50 percent of parents financially support at least one adult child, also revealed that 95 percent of parents said they would alter their lifestyles in order to provide that assistance.
The report found that 34 percent of parents said they would live more frugally, 25 percent said they would pull money from savings and retirement accounts and another 22 percent said they would retire later to be able to give extra money to their adult children.
While a smaller percentage of parents said they would come out of retirement, or go into debt to support their children, an even smaller percentage (5 percent) of surveyed parents said they would be unwilling to provide financial assistance of any kind.
For those who help keep their kids financially afloat, Savings.com reported that, on average, parents give adult children "1,000 per month for expenses like food, health insurance, rent, cell phones, tuition, and even travel."
In the case of the original poster, however, she was asked for $30,000 to send a child that is not hers on a tour of an entire continent.
Throughout the viral post's comment section, Redditors admonished this ridiculous request and commended the original poster for standing firm in her decision.
"Congratulations to your son for doing well and getting into a great school! Traveling is such a great experience for the soul!" Redditor u/whatsmynameagain55 wrote in a comment which has received more than 9,000 upvotes.
"However, your partner is super out of touch," they added. "Good luck."
Redditor u/TurtleTheMoon, whose comment has received nearly 7,000 votes, offered a similar response.
"$30K for a vacation?!!?? That's a year's rent at $2500/month," they wrote, exasperatedly. "That's insane. If he's not talking to you, then count your blessings."
In a separate comment, which has received more than 5,500 votes, Redditor u/BlueRose_ fleshed out the thoughts of many other commenters.
"To clear this up—Your son wants to go on a trip and you offered to pay as a gift for his hard work. A+ parenting and also being a cool parent," they began. "Because of this, your partner's daughter felt entitled to a trip. Which happens to cost twice as much for some reason."
"Your partner cannot afford the trip. So instead of being an adult and telling his daughter...Your partner thinks it makes more sense to demand 30 grand from you," they continued.
"I can't even fathom what your partner is thinking," they added.