Mom Dragged for Leaving Daughter's Friend Alone at Airport at 4am
The internet has slammed a mom after she left her daughter's friend stranded at the airport at 4 a.m., even though she was driving right past her house on the way home.
On the discussion forum Mumsnet, user Lis1992 recounted the story which has since received more than 200 replies with one commenter branding the mom and her daughter "awful selfish people."
Explaining how it happened, the Mumsnet user wrote: "I'm just back from a vacation with a friend. We did ten days at an all-inclusive resort in Spain. For the entire trip I got the vibe she didn't want to be there. She complained about the sun, heat etc. It was Spain in July."
She continued to explain how the women frequently disagreed over what to do on their vacation, and things were difficult: "I asked her to rub sun cream on my back as I'd done for her and she'd sigh and roll her eyes," said the poster: "In addition, she had insisted on sharing a room for costs. She told [me] that she didn't snore. The reality was she snores horribly loudly."
She explained that throughout the trip she felt she was constantly trying to accommodate her friend, and at one point saw her friend texting with her mom about her, saying that she was "too fussy."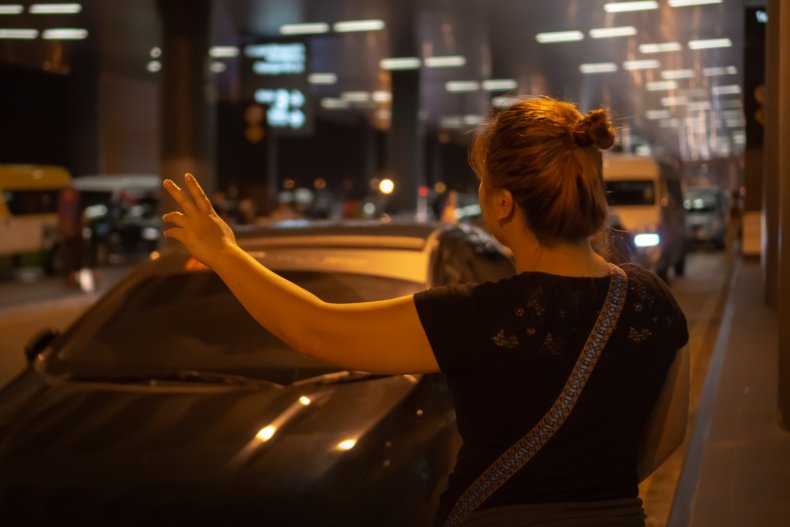 After the trip, the pair arrived back at the airport, where the friend had a lift home arranged with her mom.
"The flight was very late—landed at 4 am after a long delay," said the Mumsnet user: "I waited with her in the terminal so she wouldn't be standing alone. When her mother arrived she barely acknowledged me. Instead of offering a lift as I live along their route home, I was left heading towards taxis."
She explained how she walked to her taxi with tears in her eyes after a difficult vacation spent trying to help her friend enjoy herself. "It's hard to describe but nobody has ever made me feel that small before," wrote the user: "To add insult to injury, they didn't wait with me for a taxi even though I'd waited for her lift to arrive. There was no text from my friend at all to say did you get home safe. In the end, I was waiting two hours for a taxi."
In 2009, U.K. travel site EssentialTravel.co.uk conducted a survey that found that one in 10 friendships were ruined by taking vacations together. With 24 percent citing arguments about money as the main reason for fall-outs, another 19 percent said that they disagreed with friends over how to spend time.
​​But for others, a vacation with friends is the perfect thing. A Michigan State University study by social personality psychologist William Chopik found that time spent with friends can improve health, happiness, and even lifespan in adults.
"I just feel so upset over what's happened I actually blocked them both on WhatsApp," shared the Mumsnet user: "I'm just sickened by it all right now. Surely for her mom to treat me so horribly, she was telling lies that I wasn't being nice on the holiday or something? Whereas the opposite is true I was so nice and supportive of her needs as I hate conflict and didn't want any tension."
Before long, readers of the viral post started to share their thoughts, siding with the poster and sympathizing with her situation.
"Don't give these awful selfish people another thought," said one commenter: "Rise above it, carry on being your lovely self, perhaps not be quite so trusting in future, block them until the end of time."
Another reply said: "That sounds like a nightmare holiday and yes it's incredibly rude not to give you a lift. This woman sounds horrendous."
"I'm truly sorry for the way you've been treated," wrote another Mumsnet user: "Please do yourself a favor and cut ties. It doesn't get better."
"Bin them and move on," suggested another comment.
If you have a similar family dilemma, let us know via life@newsweek.com. We can ask experts for advice, and your story could be featured on Newsweek.