Vegan Mom Reveals What She Says When Her Kids Want Meat: 'Choices'
While some people might dip their toe into the meat-free world by trying Veganuary, others have been devoted to the cause for much longer. Some pioneers regard it as a healthier lifestyle option, but still others view the diet as heavily restrictive and a cause for malnutrition.
Many people who opt for a vegan lifestyle find themselves reaping the benefits and even wanting to pass their newfound knowledge onto others, including their children. This includes a vegan mum who has raised her two daughters as vegan since they were born.
Since adopting a vegan lifestyle in 2011, Luana Ribeira, from Wales, brought her daughters Seren, 13, and Ellie, 12, into veganism, but they've now decided to move away from it and want a less restrictive diet, including dairy and meat products.
Ribeira, 41, feels conflicted by their decision because although she wants them to make their own choices and do what's best for them, she also doesn't want to contribute to the meat and dairy industries directly.
So the family has reached a compromise that if the sisters want something that isn't vegan, they must pay for it out of their allowance.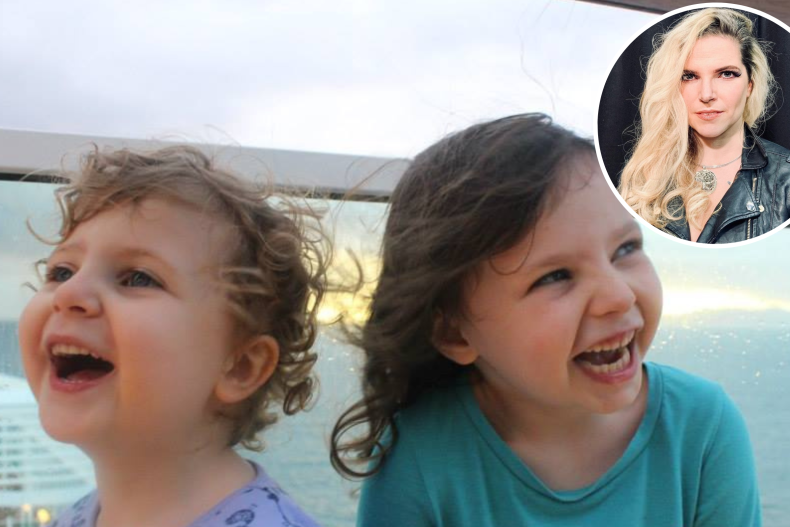 Ribeira told Newsweek: "Being vegan is hugely important to me and it was a struggle coming to terms with the fact that my daughters didn't want to be vegan anymore, but it's their bodies and their beliefs.
"It was a case of them suddenly being surrounded with other kids who aren't vegan at school and feeling like they were missing out. I was gutted and so confused as they had been so passionate about before.
"I don't want to contribute to the meat or dairy industries, so the compromise was that they would buy it out of their own money. I'm not happy about it, but I have to give them the freedom to make their own choices."
The girls get £80 a month, which is around $100, and about half of their allowance now goes on non-vegan products. Ribeira also added that they can "choose to top it up" by doing chores around the house if they wish.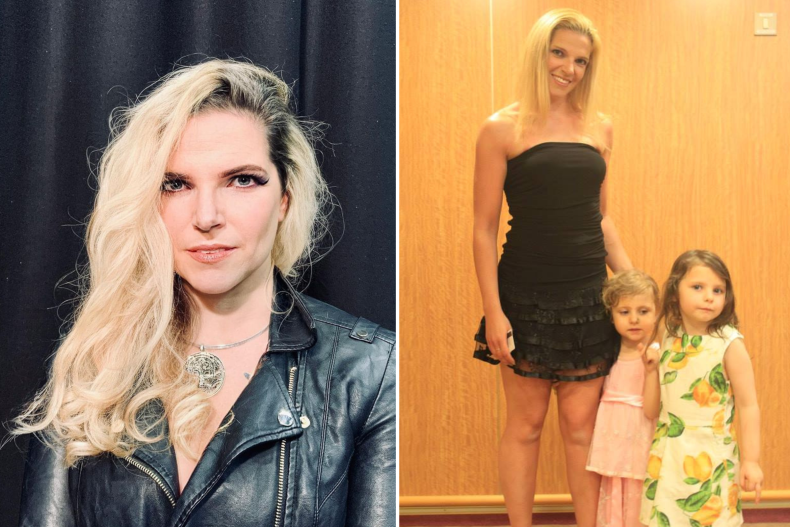 It isn't just Ribeira who is facing this moral dilemma and walking the line between upholding beliefs and enforcing them on loved ones, as Reddit user u/Wise_Art_6643 recently disclosed.
The Reddit post, which has already received 5,600 votes since it was shared on January 9, explained that the original poster has been a vegan for a year and their husband "is a meat and potatoes kind of person."
With the poster feeling concerned about his husband's weight, he cooked a plant-based lasagna, without telling his partner for a healthier option.
He wrote: "To my surprise, my partner loved the lasagna and even asked for seconds. It wasn't until after dinner that I let it slip that the dish was vegan, and my partner was less than pleased."
Even though the Reddit user had good intentions, the decision to enforce a vegan meal on his husband wasn't appreciated, as his husband felt it was "very immature".
Veganism is a growing movement around the world. According to the Veganuary campaign data, 629,000 people took part in Veganuary in 2022, and 82 percent of those who tried it out in 2021 maintained a reduction in animal products.
Although many people are accepting of those who follow a vegan lifestyle, it's still an individual choice and people don't want to have it imposed on them.
Newsweek spoke to registered dietician Blanca Garcia about raising children on a vegan diet: "Being vegan is a lifestyle choice many make for healthier living, environmental consideration, animal health, and a way to save money. A vegan lifestyle can come from a good place of wanting the best for your child. Yet, as a child gets older their opinions start to form.
"The benefits of a vegan diet include raising a child that is aware of what goes into their body, which is quite important. A child who grows up vegan is more likely to be aware of healthier plant-based options."
Garcia referred to Ribeira's difficult situation: "The idea that a mother would allow her child the choice to eat meat is respectful. She is showing respect for this new lifestyle but making them pay shows respect for her own lifestyle choices. A vegan lifestyle in no way places a child in danger of malnourishment, as long as it's done in a balanced way."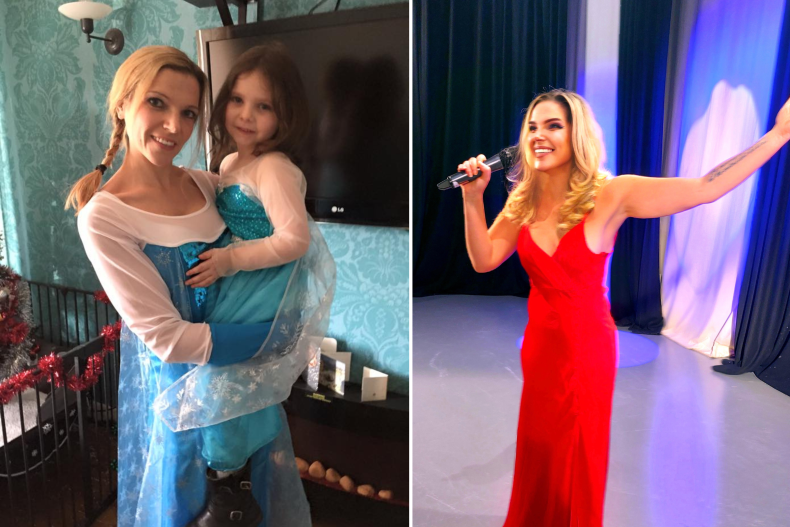 Allowing her daughters to buy their own meat or dairy options is difficult for Ribeira, however she doesn't cook them and her daughters don't consume them in front of her.
Ribeira said: "I don't even look at what they're buying. I make sure they know the effects that various foods have on the body, and I let them make their own choices. They take their snacks to their rooms so I'm not really affected."
Feeling that a vegan diet was the best option for them, Ribeira believes that the problem arose from external comments from school peers and teachers who insinuated her daughters were lacking because they couldn't eat the same things as others. "They are children and so impressionable. Of course, they're going to feel like they're missing out on something when people are like that."
However, not everyone agrees that raising children on a vegan diet is a healthy option, including Lyn-Genet Recitas, a CEO of a nutrition company.
Recitas told Newsweek: "Parents are expected to feed their children, not pay for part of their meals. Vegan diets are notorious for nutritional deficiencies, especially in children.
"Have the children been taught adequate nutritional information to deal with this on their own when eating out? By the time clients come to me they are already suffering from serious health issues. If adults can barely understand these concepts of nutrition, how do you expect a child to?"
Is there a health issue that's worrying you? Let us know via health@newsweek.com. We can ask experts for advice, and your story could be featured on Newsweek.