A mom and "future" stepdad are being blasted online after punishing a teen for taking their epilepsy medication.
Posting to Reddit's r/AmItheA****** forum, u/throwaway899978857 said that they'd suffered from the condition—which causes seizures and a loss of consciousness or awareness—since childhood. Unfortunately, not many people "get" her condition, except for her dad.
Her parents separated three years ago, and her mom is now dating a new man called "Jeff." Jeff is a single dad to a 6 and 8-year-old, who the Redditor's mom describes as "her future step siblings." However, Jeff took offense to the teen taking their epilepsy medication in front of his children and exposing them to "such sights" at a "young age."
"While we were sitting I grabbed my medication which made Jeff side eye me for like ...30 secs," she wrote.
"He then told his kids to go to the other room then started berating me asking 'what the hell I just did,' I was so confused by his language not knowing what he meant.
"He told me it was not OK for me to take medication in front of his kids...I was like 'why not??' And he started ranting about how his kids shouldn't see 'this stuff' and that I should [have gone] to my room or any other room to take my medication if 'it was so important to me.'
"[He said] I'm gon' have to come up with a better way to 'deal' with my condition and medication intake because he doesn't want his kids exposed to that once we all start living together as a 'family.'"
The poster's mother agreed with Jeff, telling the teen to be "more considerate."
"[She] said that Jeff has a point but I was being too rude to him. She told me she's expecting me to apologize and get right with Jeff next time he visits but I said no.
"Now I'm punished for next weekend for my 'attitude' towards my stepdad but am I the A****** here?"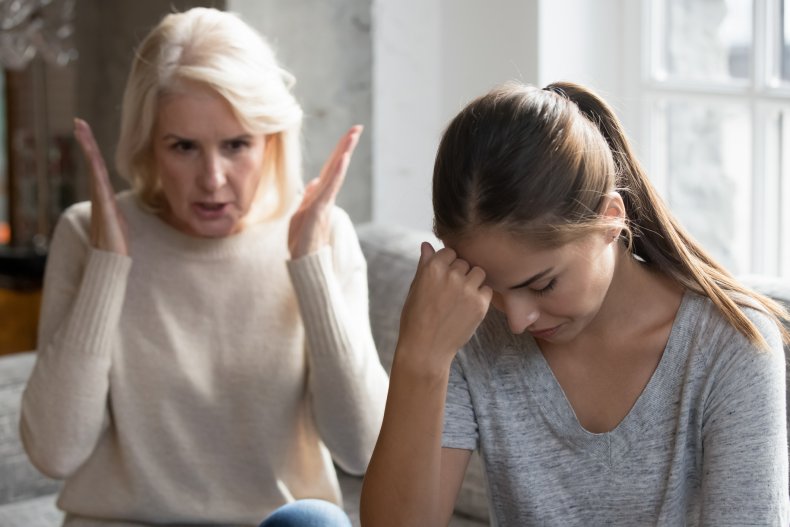 A 2015 study found that abusive stepfathers were twice as likely to assault their stepchildren than their biological offspring. Calling it "the Stepfather-Effect," researchers analyzed 387 police reports that detailed domestic attacks on minors by violent men. They found that 118 men who had the opportunity to assault either their biological children or their stepchild, chose the stepchild.
Eliana Gil, clinical director for the national abuse-prevention group Childhelp, believes that a lack of parental bond is the reason abusive men target stepchildren.
She told PhillyVoice in 2017: "It comes down to the fact they don't have a relationship established with these kids.
"Their primary interest is really the adult partner, and they may find themselves more irritated when there's a problem with the children.''
The post received over 13,000 upvotes as concerned Redditors warned the teen that this could turn into "medical abuse," and urged her to reach out to her father for help.
"Is there any way you can go live with your dad?" asked Hemenucha. "Huge red flag that your mother didn't stand up for you."
"They are treating her like she's doing illicit drugs. WTF?" wrote DeeDionisia.
"Stepdad seems like the kind of person who doesn't make the distinction," added yet_another_sock.
"His vision of 'dealing with intake around my kids' is going to be withholding medically necessary medication."
"Medical abuse is real," commented magicalmoonwitch. "Future stepdad will be trying to do that to her. Keep dad informed and maybe custody can be reevaluated."
While Testingthrowaway00 warned her to document the abuse: "This behavior is likely to escalate. Make sure to record him berating you for stuff like this. Record any encounter with him, better a recording to many than to few."
Newsweek has reached out to u/throwaway899978857 for comment.
Unfortunately, the teen isn't the only one to be accused of lying about the severity of their condition. In 2021, TikTok user Lizzzmatthews went viral after sharing a video of her having an epileptic fit in a pharmacy. She shared the video after being bullied online for raising awareness about the struggles epilepsy sufferers face.