Mom 'Resentful' Parents Won't Babysit While Visiting on Vacation Dragged
Whether it's because of an early curfew or household chores, most kids can't wait to move out of their parents' house so they can make their own rules. But what happens when you're all under the same roof again?
One woman took to Mumsnet to vent her frustration after her mom and dad came to stay, with her complaints going viral. Posting to the site's AIBU (Am I Being Unreasonable?) forum on 27 July, user Peppapigagainffs wanted to know if her parents were taking advantage of her, explaining their actions made her feel "hurt" and "used."
In her post, Peppapigagainffs explained that she lives in a "lovely, hot place abroad," while her parents live in the U.K. They'd come to see their daughter and grandchild for a few weeks, but their presence was making daily life difficult for her.
"[Father] wakes very early and needs to be up and out doing things," she wrote.
"He often decides in his own head what he wants to do and engineers it so we work around him.
"I have a 4 year old [daughter], who needs her sleep and has some tummy issues at the moment."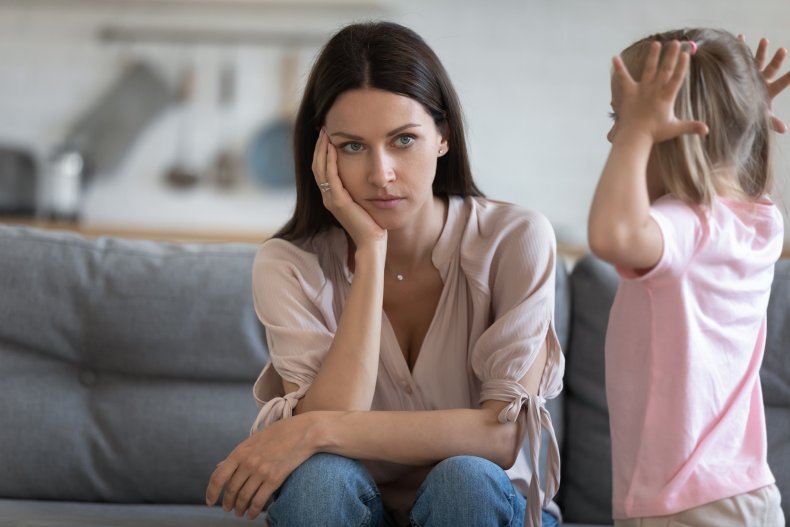 The poster said that during their vacation, her dad has been getting up early and going for a walk, usually asking her to pick him up when he gets bored. If the poster suggests a quiet day in, she said her parents go out without her and her daughter.
"I drive them somewhere nice every day and they often come back, nap or watch tv and then I make dinner for everyone," she said.
"My mum occasionally washes up, dad doesn't do anything. I Hoover and mop whilst they sit watching the news.
"They never offer to have daughter, have never babysat, we've not had a break for 4 years."
Although her parents pay for the gasoline and extra food, the poster is frustrated that they haven't offered to babysit or help around the house.
She continued: "Just feel resentful of being woken up at 6 everyday by [father] being loud and expected to work to his schedule, and if I'm not planning to go out, they just go out, no sitting for breakfast or asking what we're doing.
"Have a few days left and don't want to be simmering with resentment and hurt and leave things on a bad note.
"When they leave they say thanks for everything and mum often leaves a bit of money on my bedroom dressing table."
A combination of the COVID-19 pandemic and inflation means the number of young people living with their parents has risen, particularly those aged 25-34. Recent research by the Pew Research Center found that 25 percent of 25 to 34-year-olds lived in a multi-generational household. In the 1970s, the figure was just 9 percent.
Financial issues are the main reason adults are moving back in with their parents or other family members. The growth is most pronounced in 25 to 34-year-olds without a college degree (30 percent), who are moving home at almost twice the rate of those with a bachelor's degree (16 percent), as they tend to earn less. Although some people stay with relatives such as grandparents, 63 percent of those living in a multi-generational household live with one or both parents.
Many Mumsnet users felt the woman was overreacting to her parents' behavior.
"I wouldn't expect my parents to be cooking and [do] chores," said Mally100.
"They are paying for stuff so what's the issue? I'm from a different culture though, where such a visit would be an opportunity to treat our parents."
While ClocksGoingBackwards commented: "They're hoping for a little holiday and a change of scenery while they get to see their daughter and grandchild, and you're hoping for some help with your daughter.
"It would be unkind to your dad to expect him to stay in bed or hang around the house waiting for you to get up when he could just go out for a walk.
"I think you just need to adjust your expectations and then you won't be disappointed."
However, some did express sympathy for the poster, with EL8888 writing: "I would tell your dad to be quiet in the morning and be more respectful by not waking anyone up.
"My mother struggles to think of other people and thinks everyone should do what she wants all the time so you have my sympathy."
DrinkFeckA***Brick agreed, commenting: "I get where you're coming from and they do sound set in their ways and selfish.
"They are acting like guests when they're close family having extended stays."
If you have a similar family dilemma, let us know via life@newsweek.com. We can ask experts for advice, and your story could be featured on Newsweek