Mom Says She Found Used Crack Pipe in Walmart Groceries
A Colorado mom said she found an unwelcome surprise in her grocery delivery from Walmart last month.
Tesia Britt was unpacking the groceries with her 3-year-old daughter at their home in Aurora when she found a used crack pipe next to a package of pineapple juice, she told local station KDVR-TV.
In Colorado, as in the rest of the United States, substance abuse has risen in recent years alongside ripple effects from the pandemic. A JAMA Network Open study found that 15.1 percent of surveyed U.S. adults reported increased substance use due to COVID-19-related stress.
CDC data estimated that drug overdose deaths last year were nearly 15 percent higher than in 2020, which saw deaths 30 percent higher than in 2019. Opioids are the most significant driver of overdose deaths, but fatalities from cocaine and methamphetamine also rose last year.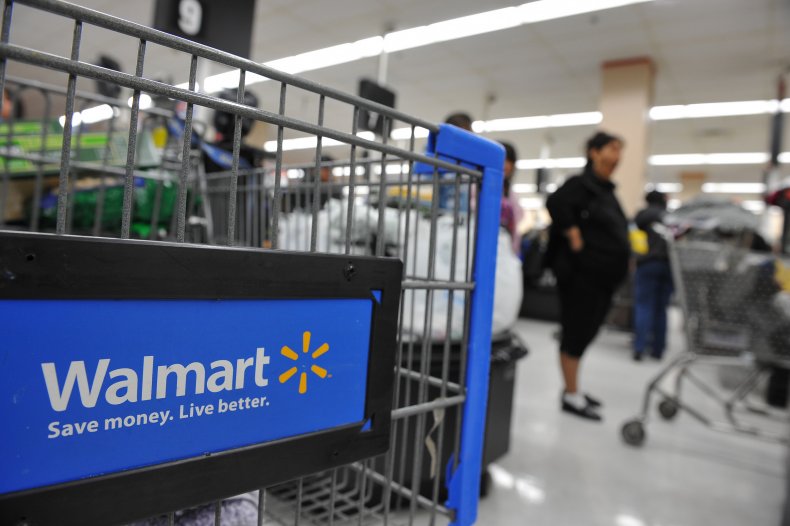 Britt said she could hardly believe her eyes when she saw the crack pipe in her grocery bag. She had to call her husband over to look.
"I said 'this is a crack pipe in the bag,' and so he looked and he's like, 'yeah, it really is, you're not crazy,'" she told KDVR-TV.
Britt said she was "angry" and "disappointed," noting that her 3-year-old had almost grabbed the grocery bag. Her daughter loved helping with groceries, she said, but she no longer felt safe letting the child near a potentially vile discovery.
"You shouldn't have to worry about when you have groceries delivered that you can't even let your kids help anymore, because you don't know what you're going to find in these bags," she said.
Walmart reportedly investigated the incident and told Newsweek in a statement, "While uncommon, we take customer complaints like this very seriously. Upon learning of what happened, we immediately deactivated the third-party driver and encourage any customer who encounters anything unsatisfactory to reach out to customer care."
Earlier this year, the Biden administration announced that it would grant funding to pay for the distribution of safe smoking kits as part of efforts to reduce harm from substance use over the next three years.
A number of conservative news outlets reported that the administration would fund the distribution of crack pipes for drug users as part of a push to advance racial equality. Then-White House press secretary Jen Psaki said crack pipes were never included in the kit, calling the claim "inaccurate reporting."
Newsweek reached out to Britt for comment.