'Mom' Season 8: How the Show Will Work Without Anna Faris
Mom Season 8 will look very different when it returns to CBS this fall. In September, Anna Faris, who has played Christy on the show for seven years, announced that she was exiting the show, in a move that reportedly was a big surprise to the show's producers. The show, however, will still continue, with Allison Janney leading the show as Bonnie.
In fact, Janney has now returned to set to film Mom Season 8 without Faris. On September 14, the Oscar-winning actor posted a video onto her Twitter from the set in which she and the rest of the crew were wearing face masks. She said: "We are all back at Mom on our first day with our new Covid protocol...It's a whole new territory but we are excited for Season 8 to begin."
This new "whole new territory" could refer to either making the show in the age of Covid or without Faris. In an article last week, a show source told People that Faris' choice to leave was "sudden and unwelcome, and it left the entire network scrambling."
However, Deadline reported that the writers knew that Faris was leaving early into the shows between-seasons hiatus, meaning they were able to write Season 8 without her character. According to sources in the show, however, the show is set to address exactly where Christy is in its first episode back.
The actor had signed a contract for two more seasons before Season 7, making her exit a particular surprise. In a statement, she said: "The past seven years on Mom have been some of the most fulfilling and rewarding of my career. I'm so thankful to Chuck, the writers, and my amazing castmates for creating a truly wonderful work experience. While my journey as Christy has come to an end, allowing me to pursue new opportunities, I'll be watching next season and rooting for my TV family."
Faris' character is not expected to be recast, and she therefore will be written out of the show. The show's makers, however, have not revealed whether she will be permanently written out of the show or whether they will leave the door open for her to return.
However, fans are set to find out this year. The show is currently on CBS' fall line-up, meaning we may get it this year. As production has only just resumed, it is likely that we will not get to see the Faris-less Mom until November 2020.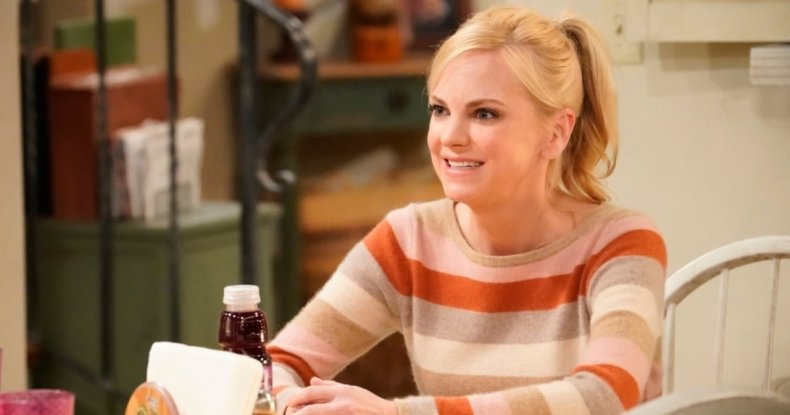 This was confirmed by CBS Entertainment chief Kelly Kahl, who said in a statement, "we hope to start rolling out our previously announced fall series as they become available in November."
When Faris announced her departure, WBTV, CBS and Chuck Lorre Productions wrote in a joint statement: "From the inception of Mom, Anna was the first and only choice for the role of Christy. We are so proud of the stories we have been able to tell during Anna's seven years with us. We wish Anna all the best, and we thank her for her beautiful portrayal."
Mom Season 8 starts this November on CBS.