'Mom' Season 8: Why Anna Faris Left the CBS Show
Mom Season 8 is set to begin on CBS at 9 p.m. ET on Thursday (November 5), but it will be without its lead Anna Farris as Christy. The House Bunny actor revealed she was leaving the sitcom in September, just before the show returned to filming.
According to her statement, Anna Faris left the show to focus on other opportunities. In a statement, the actor said: "The past seven years on Mom have been some of the most fulfilling and rewarding of my career. I'm so thankful to Chuck, the writers, and my amazing castmates for creating a truly wonderful work experience. While my journey as Christy has come to an end, allowing me to pursue new opportunities, I'll be watching next season and rooting for my TV family."
Though the show will address what has happened to her character in the Season 8 debut, Faris is not expected to appear in the episode. This means that her final episode on the show was Mom Season 7, Episode 20, "Big Sad Eyes and a Wrinkled Hot Dog," which aired in April 2020.
Her departure from the show has surprised many. The actor was actually only halfway through her contract, which was supposed to keep her on the show until the end of Season 8.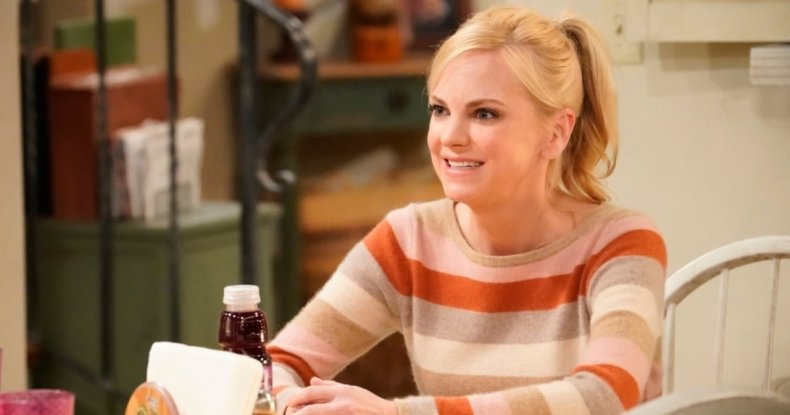 At the time that she announced her exit, a source reportedly told People: "It was sudden and unwelcome, and it left the entire network scrambling...This is not a good thing at all."
Now, her first post-Mom project has been announced. She is set to star in and produce Summer Madness, an independent comedy in which she will be playing twins. However, her involvement in this project was announced in October 2019, months before she announced she was leaving Mom in what was reportedly a quick and unexpected decision earlier this year.
In a TVLine interview, Mom co-creator Gemma Baker teased what fans could expect from Christy's exit from the series. "One of the beautiful things about recovery is that quite often people's lives get bigger and better than they could have imagined," Baker said. "And that will be Christy's experience. We are pretty sure that our audience, many of whom have been rooting for Christy since the pilot, will be happy for her and satisfied by her new path."
On an Us Weekly podcast, meanwhile, actor Jamie Pressly said: "We still talk about the character Christy. Bonnie, Allison Janney's character, still speaks with her on the phone and will relay the things that Christy's doing or saying to us so we kind of feel like she's still there."
Mom Season 8 airs Thursdays at 9 p.m. ET on CBS.