Mom Selling Modeling Photos of Young Daughter Sparks Outrage
TikTok users have been shocked and upset by a mother selling modeling photos of her underage daughter online in the form of packages and monthly subscriptions.
The issue was first raised by TikTok user Sarah Adams, whose mom.uncharted account examines the issues around parents sharing images of their children online.
"A follower asked me to check out an account, I went and checked it out, and I found this," Adams said in the video, viewed over 1.3 million times. "The Instagram leads me to a personal website where they are selling photosets of this young girl and her friend."
The website in question promotes an aspiring child actress, and is run by a woman named Hannah Naeli on behalf of her young daughter.
According to FamousBirthdays, the girl in question is 12 years old. Newsweek is still attempting to verify her age.
A $125.25 "Gold VIP" package sells media items featuring Naeli's daughter and another girl. Customers are promised "50+ exclusive pics of us having a blast" and "15 videos of dancing, swimming and other fun activities."
Newsweek has contacted Hannah Naeli for comment.
One TikTok user commented "How is this not illegal?" on Adams' video. "Surely that needs reporting to social services?" another wrote. "No, this needs to be followed up on," said one commenter, adding "this is crossing the line for sure."
While there has been debate over whether or not minors can give informed consent on what their parents share about them online, in most circumstances parents are considered as guardians of their children's consent under U.S. law.
There is no indication Naeli has broken any laws.
So-called "kidfluencers" are not yet included within the scope of state labor laws protecting children in entertainment.
While there is a privacy law in California that grants minors an "online eraser," only websites and providers of online services—not parents—are required to remove a child's data upon request.
In other photoshoots up for sale on Naeli's website, her daughter and the other child can be seen eating ice cream or posing in "yoga outfits."
Another "VIP package" priced at $150 sells "54 amazing pics of us playing all over Hawaii" and "16 extremely fun and entertaining videos," all of which are "available immediately upon purchase."
Some of the packages enable access to an online gallery, while others allow buyers to download the files. There are no apparent restrictions as to who can purchase this content. Fans can also buy gifts for the child off of her Amazon wishlist.
Naeli also ran a Patreon account, in which users could pay a monthly fee ranging from $8 to $100 to access new "exclusive" photos of her child, as well as some of Naeli herself.
In recent updates to her patrons, however, Naeli announced that the account had been under review, and that she had been unable to upload photos. Naeli appears to have disabled the Patreon account.
The young girl's "parent run" Instagram account—now made private—has at least 126,000 followers, while her back-up account has 32,000.
Many of the comments on the child's Instagram posts come from accounts that appear to belong to adult men. The girl's account has interacted with some of these comments with "likes," responses thanking them, or heart emojis.
With the rise of influencer marketing and the popularity of family vloggers, parents looking to usher their kids into the social media spotlight have sparked debates over children's right to privacy versus parents' right to share.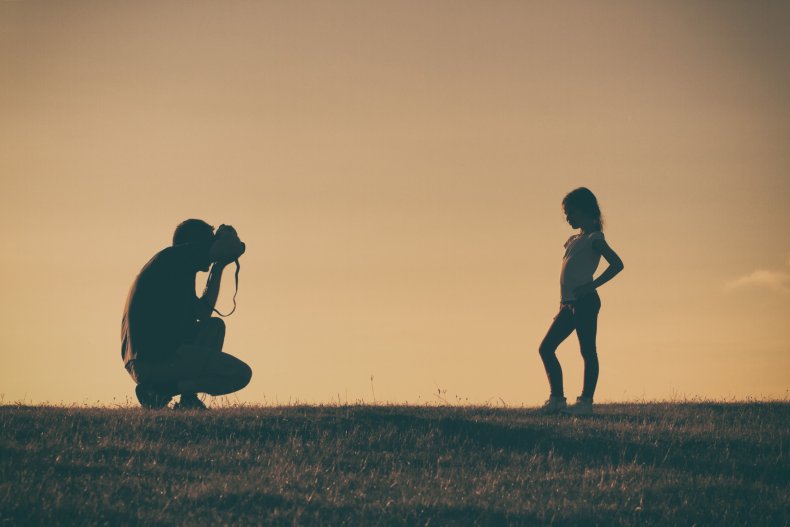 04/05/2022 9:45 a.m. ET. This article was updated with a new picture.