'Momentum Gaining': Mo Brooks Says More GOP Lawmakers to Object to Election Certification
Representative Mo Brooks, an Alabama Republican, said that there is momentum gaining behind the effort by some GOP lawmakers to object to the electoral votes of key battleground states in a long-shot effort to overturn the election of President-elect Joe Biden.
President Donald Trump and his Republican allies baselessly claim that Biden won through widespread voter fraud. They have not provided evidence to back this extraordinary claim, and well over 50 lawsuits brought by the president and his allies have failed in state and federal courts. Trump's former Attorney General William Barr, who was widely seen as one of the president's most loyal and effective cabinet members until he resigned in December, asserted before leaving office that there is "no evidence" of fraud that would change the outcome of the election.
But Trump and his loyalist supporters continue to insist there was fraud. Brooks has been spearheading an effort by GOP members of the House of Representatives to formally submit objections when the electoral votes are counted in Congress on January 6. Yesterday a group of Republican senators announced they would object as well, meaning both chambers of Congress will be forced to separately discuss and vote on the objections.
"The momentum to fight against voter fraud and election theft is rapidly gaining," Brooks told Fox News on Saturday. "And as a consequence, the numbers that we had who were supportive yesterday are almost always supplemented by reinforcements today and the next day."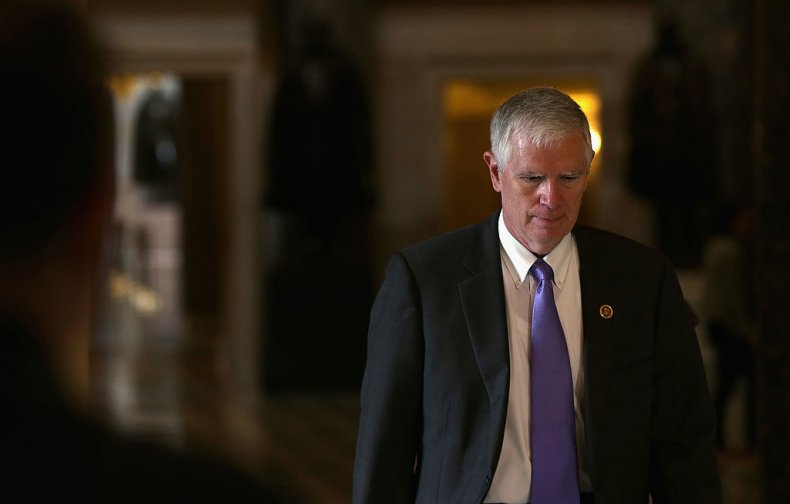 The Republican congressman said he was "confident there will be many, many more congressmen" signing on in the bid to block the certification of electoral votes from multiple states Biden won.
In a Twitter post, Brooks said that he, Republican Representative Jim Jordan of Ohio and more than 50 GOP lawmakers held a conference call Saturday with Trump and his chief of staff Mark Meadows about the planned objections. "Our fight for honest & accurate elections gains momentum!" he wrote.
On Saturday evening, Vice President Mike Pence endorsed the challenge to the Electoral College certification.
Newsweek reached out to the Biden transition team for comment but did not immediately receive a response.
In order for the objections to be considered by both chambers of Congress, a member of each legislative body must sign their name to the written objection. Already 12 Republican senators announced their intentions to object, despite being urged by GOP Senate leaders not to join the House Republican effort. Senate Majority Leader Mitch McConnell, a Kentucky Republican, told colleagues last month not to sign on to objections, pointing out that it was doomed to failure.
In a Saturday statement, Republican Utah Senator Mitt Romney criticized his GOP colleagues, writing, "The egregious ploy to reject electors may enhance the political ambition of some, but dangerously threatens our Democratic Republic. The congressional power to reject electors is reserved for the most extreme and unusual circumstances. These are far from it."
Romney described the effort by Trump loyalists as "nonsense," adding, "Members of Congress who would substitute their own partisan judgement for that of the courts do not enhance public trust, they imperil it."
GOP Senators Ben Sasse of Nebraska, Lisa Murkowski of Alaska and Pat Toomey of Pennsylvania have all publicly criticized the plans of their Republican colleagues as well. Toomey has pointed out that the "evidence is overwhelming that Joe Biden won this election."
In order for any objection to succeed, it would need to be separately approved by a majority of House and Senate members. As the House of Representatives is narrowly controlled by Democrats, any objections are expected to be quickly rejected. Although the Senate is narrowly controlled by Republicans, Romney, Sasse, Murkowski and Toomey joining with Democrats to oppose any objections would be enough to prevent them from moving forward in the upper chamber of Congress. Other Republican senators will likely oppose the objections as well.