Moms for Liberty Ride Wave of "Anti-Wokeness" to School Board Victories
Even if Republicans did not get the "red wave" they hoped for in midterm elections for Congress, there were signs of a rejection of "wokeness" way down the ballot at local school board races on Tuesday as conservative group Moms for Liberty celebrated its successes.
The group endorsed more than 270 candidates nationwide who all touted similar messaging in the culture wars between conservatives and progressives: school closures during COVID were overwrought and destructive; Critical Race Theory is itself racist; boys and girls are different and should not share the same locker rooms and restrooms; and there's way too much focus on a pro-LGBTQ agenda.
Some opponents of Moms for Liberty have called their positions bigoted, homophobic, racist fear-mongering and extremist.
About 61 percent of the group's 67 endorsed candidates in Florida, where Moms for Liberty spent $50,000 in total on campaigning, were victorious on Tuesday. With votes in some states still to be counted, the organization expects roughly half of the more than 200 candidates they endorsed in other states will be elected, even though it spent zero helping them. In the next election cycle, Moms for Liberty intends to spend money in every state, co-founder Tiffany Justice told Newsweek.
"We're thrilled with the results. A lot of our candidates were first-timers and they beat longtime incumbents," she said, noting that a couple of her group's foes, the National Education Association and the American Federation of Teachers collected a combined $575 million in dues in fiscal 2021, much of which is spent on campaigns and lobbying.
"We're going up against Goliath," said Justice.
Opponents of Moms for Liberty accuse it of seeking to ban books from schools and to "whitewash" U.S. history - accusations the group denies, saying it wants to remove age-inappropriate titles from schools and opposes what it sees as divisive teaching on racism in the United States.
"Sadly, right now, some are working to impose a dangerous agenda," National Education Association President Becky Pringle told Newsweek in April when asked about Moms for Liberty. The union for teachers and other education staff says it represents more than three million people. In a statement to Newsweek on Wednesday, Pringle accused Moms for Liberty of running "extreme" candidates who "politicize classrooms" and "use students as pawns in culture wars."
Florida Governor Ron DeSantis, a Republican rock star after his decisive re-election, has repeatedly said he's a big fan of Moms for Liberty, and he suggested several times in his acceptance speech Tuesday that a rejection of the Democratic party's "woke" doctrine is a path to victory for Republicans.
"We reject woke ideology. We fight the woke in the legislature. We fight the woke in the schools," DeSantis said at his victory party, where Moms for Liberty co-founder Tina Descovich was in attendance. "Florida is where woke goes to die," the governor said.
Even prior to Tuesday's victories, Moms for Liberty candidates had won 105 school board races, suggesting to some experts that the group, which has grown from two people (Justice and Descovich) to more than 100,000 members in just two years, is already a force to be reckoned with.
"Expect to hear a lot more about this group and its issues," said John Pitney, the Roy P. Crocker professor of American politics at Claremont McKenna College, who noted that House Republicans included a Parents' Bill of Rights in their "Commitment to America."
"It is unclear whether such a bill could make it into law, or whether it would have much practical effect. But the House Republicans will provide the Moms for Liberty with a powerful signal boost," he said.
Monica Radyko, a Moms for Liberty candidate who lost her race in the Chippewa Valley School District in Michigan, says she was motivated to run when her kindergartener was denied the opportunity to wear a face shield rather than a fiber mask, even with a note from her son's chiropractor who said the child had regressed in his speech impediment due to masking.
"I spoke multiple times at meetings and they'd say, thanks for your comment, but they'd never respond to my questions," said Radyko, who narrowly lost after her state's teachers' union sent three mailers to voters and placed an ad in the local newspaper supporting its favored candidates.
Also encouraging her to run was the discovery of a list of books in school libraries that Moms for Liberty deemed inappropriate for high school and junior high students, such as "My Friend, Dahmer," by Derf Backderf, about the serial killer Jeffrey Dahmer. A sample passage: "Dahmer touched and fondled the corpse and repeatedly masturbated while standing over it, at last fulfilling his monstrous fantasy."
She also became more aware of what she said was an LGBTQ agenda in the district and its focus on a doctrine similar to Critical Race Theory, which holds that the U.S. is "systemically" racist.
"We don't want to ban books, but parents are just now seeing how pornographic some are," Radyko said. "Anyone can check them out at a public library. Why do they need to be in schools to be checked out without a parent's permission?"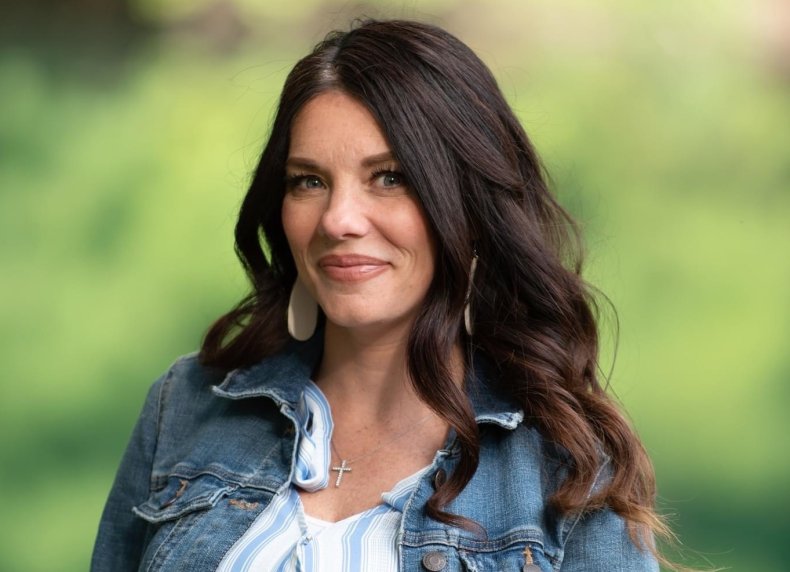 She also objected when the School Board told her that her request to view the "Social Emotional Learning" taught in her district was denied because it required a Freedom of Information Act request. "A parent should never be denied information. If a parent wants to see any kind of curriculum it should be available to view," she said.
"Year of the Parent"
Indeed, Moms for Liberty has declared 2022 "The Year of the Parent," meaning moms and dads should have much more control over the education of their children, an idea that some Democrats push back against.
President Joe Biden said at a conference of teachers this year, for example, that, "They're all our children ... they're not somebody else's children; they're like yours when they're in the classroom." Angela Wynn, co-founder of the progressive group, Red Wine & Blue, told Newsweek in April that, "We don't send children to school to learn what their parents want them to learn, but what society needs them to learn."
Republican Glenn Youngkin pulled off an upset victory in Virginia's governorship race late last year in which education became an issue after his opponent, Democrat Terry McAuliffe said in a debate: "I'm not going to let parents come into schools and actually take books out and make their own decisions ... I don't think parents should be telling schools what they should teach."
On Fox News Tuesday night, Youngkin said, "Education continues to be such a strong, strong motivator for voters."
DeSantis said in his speech that voters had chosen "education over indoctrination."
William Doyle, an economist with the Caesar Rodney Institute for American Election Research, which says it is researching irregularities and claims of fraud around the 2020 election, told Newsweek that he believes Moms for Liberty is at the forefront of a larger trend of college-educated women, a reliably liberal group for decades, possibly shifting right.
He compares it to when "Soccer Moms" became "Security Moms" after the 9/11 attacks and thus helped reelect President George W. Bush.
Moms For Liberty was founded by Justice and Descovich in January, 2021, mostly to combat what they said were draconian COVID policies that kept children out of classrooms, before branching off into their opposition to CRT and LGBTQ issues on the curriculum.
Justice says endorsement is a three-step process, beginning with a questionnaire that includes queries like: Do you believe a parent should have the right to determine if they mask their child in school? Do you support a parent's right to opt their child out of sex education? Do you believe that the legitimate role of government is limited and should be confined to what is clearly defined by the Constitution? Do you support the teaching or training of Critical Race Theory? Have you been endorsed by the teachers' union?
The group prefers a "no" answer to those latter two. The next step is an interview on the local level followed by a vote.
Chapters "are really looking for someone they feel has walked the walk and is not just talking the talk," said Justice. "They are at these school board meetings so they know if a candidate has been sitting alongside them as districts make crucial decisions impacting their children."
During a streamed event on election night, Justice said the group was "fighting like heck ... for the survival of America ... With a smile on our face." Another mom suggested successful school board candidates run for higher office in the future.
Like Radyko, Jennifer Grinager, an endorsed candidate for the Templeton Unified School District in Templeton, California, was spurred to run by COVID policies in which her district kept most learning via the Internet even once schools could fully open.
"When I asked the board why they abdicated their responsibility and let the teachers' union make the call without input from parents, I was told, 'Well, that's one way of looking at it,' I was floored, That was crucial in my decision to run," she said. Grinager won her race Tuesday.
Grinager also says she was disturbed when nearby schools had LGBTQ awareness lessons at their Students Resources pages that linked to what she called sexually suggestive magazine titles. After a Moms for Liberty member complained, the schools removed the offending content that the district superintendent said was "disturbing."
"Had it not been for Moms for Liberty, it would not have been discovered," Grinager said. "We're seeing a more robust election season and more courage. Parents are stepping up, learning about the curriculum and the LGBTQ agenda."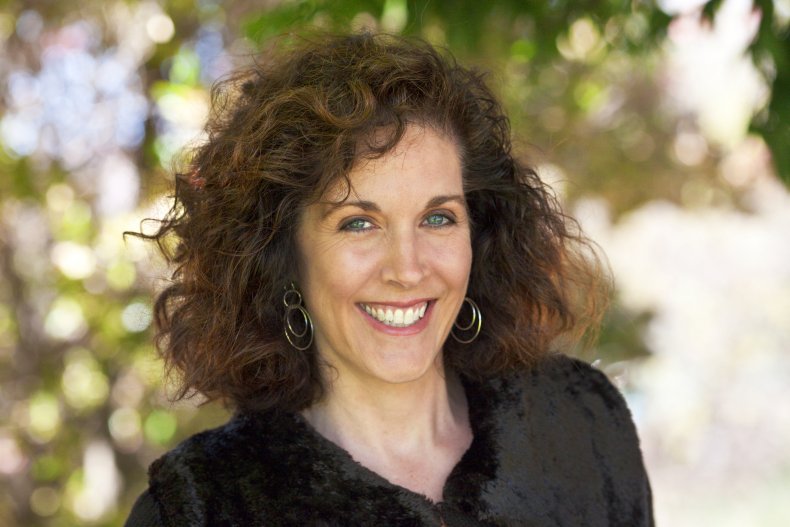 Doyle says that the group should not be simplified or underestimated, and that some women shifting right are "out for blood" and "want to elect politicians that will fight for their families, rather than bow before wokeness."
"You may think you are simply focusing on a group of conservative activist women, but what you are really seeing is one of the great political realignments of the last 50 years," Doyle said. Moms for Liberty "is part of a broader movement that will reshape American politics for the next decade."
As for Radyko, she says her candidacy was "very rewarding," despite losing, and adds: "I will still be fighting the good fight. Our children deserve it. We cannot be afraid to speak up or question things."
Update, 11/09/2022 at 6:13 p.m. ET: This story was updated to include a post-election comment from NEA president Becky Pringle.