Everything Monica Lewinsky Has Said About The Bill Clinton Scandal So Far
In recent years, Monica Lewinsky has spoken out about the Clinton-Lewinsky scandal that rocked America, after staying quiet for over a decade.
Impeachment: American Crime Story, which is now airing on FX every Tuesday, has brought renewed attention to these events.
Lewinsky serves as a co-producer on the FX series, which brings the scandal to life from the perspective of the three women at the center of it — Lewinsky (played by Beanie Feldstein), Linda Tripp (Sarah Paulson), and Paula Jones (Annaleigh Ashford).
Newsweek takes a look at everything Lewinsky has said about the Bill Clinton scandal so far.
What Monica Lewinsky Has Said About The Bill Clinton Scandal
1990s
In January 1998, Lewinsky, a former White House intern and sitting U.S. President Bill Clinton's affair became public knowledge. The relationship took place between between 1995 and 1997.
Both had denied having any 'sexual relations' under oath (Lewinsky in a signed affidavit and Clinton in a deposition January 1998) in the Jones v. Clinton civil case. That same month on January 26, 1998 Clinton infamously declared during a live press conference in response to rumours of the affair: "I did not have sexual relations with that woman."
The House of Representatives impeached Clinton on December 19, 1998, on the grounds of committing perjury and obstruction of justice after evidence of a sexual relationship came to light. This included taped phone conversations of Lewinsky with ex-White House staffer Linda Tripp and an alleged semen-stained dress.
Clinton was acquitted by the Senate on February 12, 1999.
Reflecting on the moment the scandal broke in 1998 in a 2018 interview with ABC News, Lewinsky shared she contemplated suicide.
As the FBI's investigation into their affair intensified, she revealed she was left "hysterically crying" and would "shut down."
Lewinsky shared: "In the shut-down period I remember looking out the window and thinking the only way to fix this was to kill myself -- was to jump out the window. I felt terrible. I was scared and was mortified and afraid of what this was going to do to my family. You know I was still in love with Bill at the time so I felt really responsible."
The 2000s and 2010s
From 2005, Lewinsky avoided the spotlight, moving to the U.K. to study for a master's degree in psychology at the London School of Economics.
She bounced back into the public domain in 2014 with an essay in Vanity Fair called "Shame and Survival", and in 2015 Lewinsky's Ted Talk "The Price of Shame" went viral.
In her Ted Talk, Lewinsky partially recounted the impact the scandal had on her and the problem of online harassment in society, referring to herself as "Patient Zero of losing a personal reputation on a global scale almost instantaneously".
Lewinsky concluded: "I'd like to end on a personal note. In the past nine months, the question I've been asked the most is "Why?" Why now? Why was I sticking my head above the parapet? You can read between the lines in those questions, and the answer has nothing to do with politics. The top-note answer was and is 'Because it's time.' Time to stop tiptoeing around my past, time to stop living a life of opprobrium, and time to take back my narrative."
In the late 2010s, Lewinsky became an anti-cyber-bullying activist and a key player in the #MeToo Movement. She also serves as an ambassador and strategic advisor for the anti-bullying organization Bystander Revolution.
Speaking on TODAY in September 2021, Lewinsky also revealed during the 2000s and 2010s she struggled with Clinton's lack of apology.
She said: "There was a long period before my life changed [in] the last six or seven years when I felt a lot in terms of there not being that resolution. And I'm very grateful that I don't have that feeling anymore. I don't need it.
"He should want to apologize for in the same way that I want to apologize any chance I get to people that I've hurt and my actions have hurt."
Clinton has apologized to Lewinsky publicly but not privately.
In June 2018 he told Stephen Colbert: "Here's what I want to say: It wasn't my finest hour, but the important thing is that was a very painful thing that happened 20 years ago and I apologized to my family, to Monica Lewinsky and her family, to the American people. I meant it then, I meant it now. I've had to live the consequences every day since."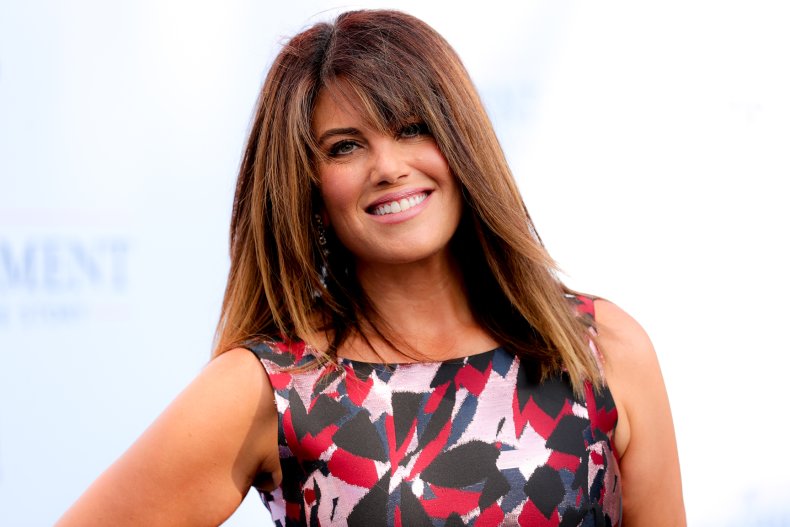 Present Day and 'Impeachment: American Crime Story'
Speaking on CNN's The Lead with Jake Tapper show on Tuesday, October 5, 2021, Lewinsky described Bill Clinton's role in their affair scandal as "wholly inappropriate".
She expressed her concern over the power dynamics in their relationship and the significant age gap — Clinton was 27 years her senior at the time.
She explained to host Jake Tapper: "I think what's really important to remember in today's world is that we never should have even gotten to a place where consent was a question."
"So it was wholly inappropriate as the most powerful man, my boss, 49 years old. I was 22, literally just out of college. And I think that the power differentials there are something that I couldn't ever fathom consequences at 22 that I understand obviously so differently at 48."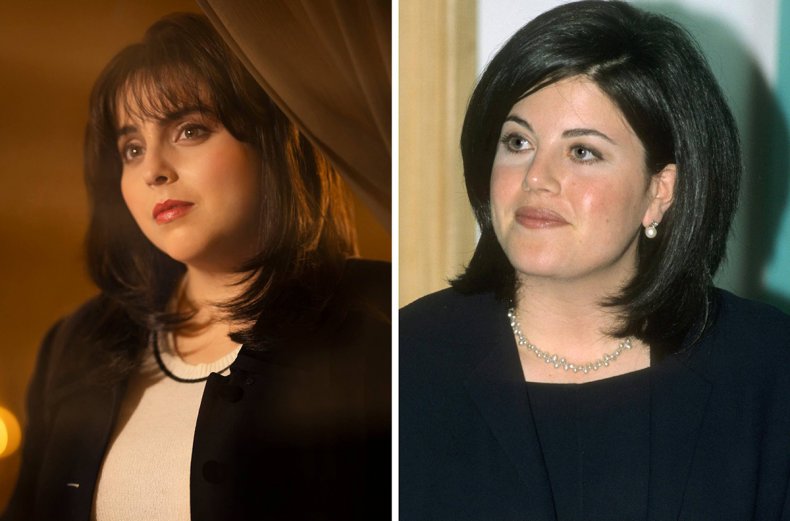 As for watching the scandal come to life in Impeachment: American Crime Story and serving as a co-producer on the show, Lewinsky told TODAY: "I've really worn two hats in this project, so as a producer I'm very proud of the project, of the show."
"And as a subject, I'm nervous. I'm nervous for people to see some of the worst moments of my life and a lot of behavior that I regret."
She added: "I do not recommend watching your early 20s be dramatized on TV, especially in this instance where the truth really was stranger than fiction."
Impeachment: American Crime Story airs Tuesdays at 10 p.m. ET on FX.
If you have thoughts of suicide, confidential help is available for free at the National Suicide Prevention Lifeline. Call 1-800-273-8255. The line is available 24 hours every day.