Monica Lewinsky Is Producing the Next Season of 'American Crime Story,' About Bill Clinton's Impeachment
The next season of Ryan Murphy's hit series for FX, American Crime Story, has been announced. The subject matter is Bill Clinton's impeachment—and Monica Lewinsky is attached as a producer.
Tuesday, FX announced at the Television Critics Association summer press tour the third season of American Crime Story will premiere in September 2020. The latest season is titled Impeachment and will be based on the best-seller A Vast Conspiracy: The Real Story of the Sex Scandal That Nearly Brought Down a President by Jeffrey Toobin.
Murphy optioned the book in 2017, but in April 2018 decided against making the series.
"I told [Lewinsky], 'Nobody should tell your story but you, and it's kind of gross if they do,'" Murphy told The Hollywood Reporter at the time. "'If you want to produce it with me, I would love that; but you should be the producer and you should make all the goddamn money.'"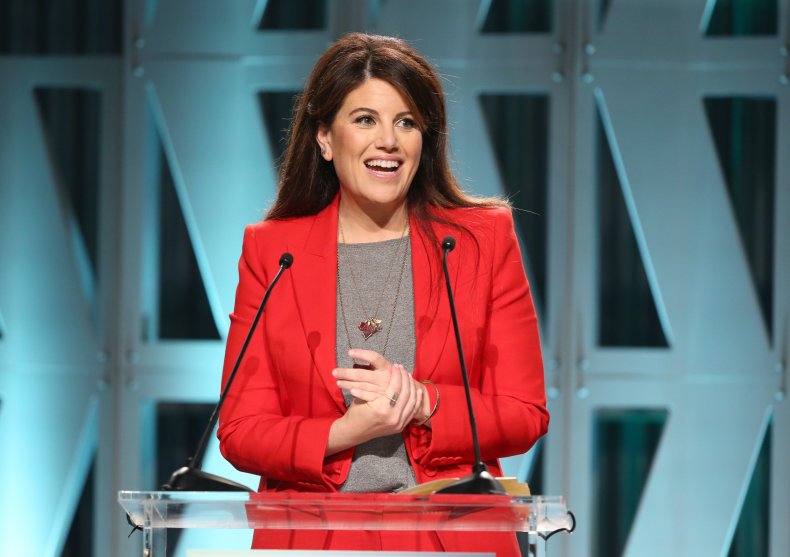 In a letter to Vanity Fair, Lewinsky said she was reluctant to make the series, but saw it as an opportunity to bring attention to her side of the story.
"I was hesitant, and truthfully more than a little scared to sign on. But after a lengthy dinner meeting with Ryan, I came to understand even more clearly how dedicated he is to giving a voice to the marginalized in all of his brilliant work," she wrote.
"Powerful people, often men, take advantage of those subordinate to them in myriad ways all the time. Many people will see this as such a story and for that reason, this narrative is one that is, regretfully, evergreen," Lewinsky added.
In the new series, Beanie Feldstein, star of Lady Bird and Booksmart, will play Lewinsky. Sarah Paulson, who has appeared in numerous Ryan Murphy projects, will play Linda Tripp, the woman who secretly recorded conversations with Lewinsky about her affair with Clinton. Annaleigh Ashford, who starred in Showtime's Masters of Sex and appeared in the last season of American Crime Story, will play Paula Jones.
Jones sued Clinton for sexual harassment in 1994; though that suit was dismissed, Clinton settled out of court on appeal. However, Jones' case was a central element of the impeachment hearings, as Independent Counsel Ken Starr alleged Clinton had committed perjury by denying he had sexual relations with Lewinsky while under oath.
The topic of American Crime Story's third season was a subject of speculation. Originally, the third season was originally going to be The Assassination of Gianni Versace, with season 2 being about Hurricane Katrina. But Murphy decided to move the season about Versace up, with Katrina as the new season 3—though this February, FX CEO John Landgraf confirmed the Katrina season had been cancelled.