Monkey Snatches and Kills Month-Old Baby as He Was Being Breastfed
A monkey snatched and killed a month-old baby as he was being breastfed in Tanzania.
Shayima Said had been feeding her child outside when the troop of monkeys invaded her house in the Mwamgongo village in Kigoma, on June 18, Tanzania news outlet The Citizen reported. The monkeys snatched the child from Said.
The mother screamed for help, James Manyama, Kigoma Regional Police Commander, told The Citizen.
"Villagers rushed to her house to assist her in getting her child—identified as Luhaiba Said—back from the troop of monkeys," Manyama said.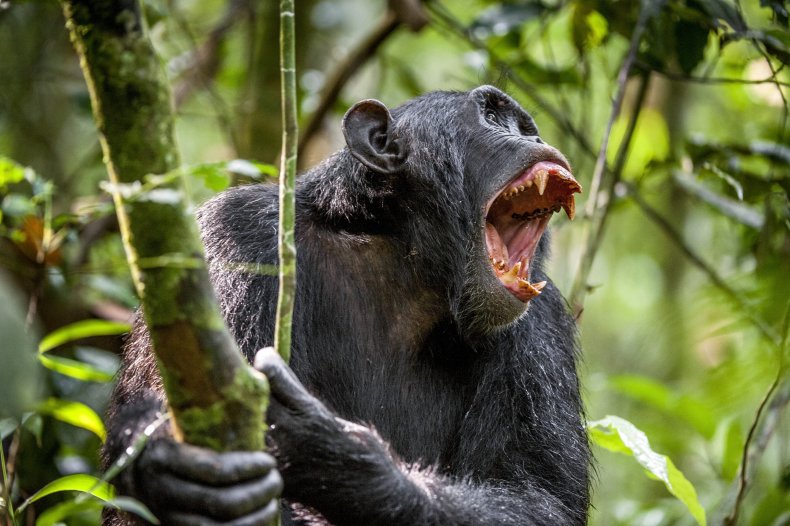 One of the monkeys held the child in its hands and villagers rushed to help. They used force to free the child.
"When the villagers came it was too late because the baby was already in the hands of monkeys," Manyama told the news outlet .
When they eventually got the child back from the monkeys, he was injured on the neck and head.
The baby was rushed to a nearby hospital where he died from his injuries, The Citizen reported.
It is not clear what species of monkey snatched the child. Mwamgongo village, located in the western part of Tanzania, shares the border with Gombe National Park, a nature reserve well known for its chimpanzee families.
Newsweek has contacted Kigoma Regional Police for a comment.
The smallest of all the Tanzania's national parks, Gombe is full of steep slopes and river valleys, which is also home to other species of monkeys including beachcomber olive baboons, red colobus, red-tailed monkeys, blue monkeys and vervet monkeys.
Manyama told The Citizen that as the village shares a border with Gombe National Park "incidents of animals invading villages are not uncommon."
Incidents of monkeys snatching children however, while not unheard of, remain rare.
In January, a group of monkeys killed a 2-month-old in Baghpat, India, by drowning him in a water tank.
According to local news reports, the child was sleeping next to his grandmother in a room next to a terrace, when the monkeys entered through the open door and dragged him away.
Jessica Mayhew, associate professor and director of the primate behavior and ecology program at Central Washington University, told Newsweek at the time, that this type of behavior is "uncommon," and knowing the context of such an incident is critical.
There have also been reports recently that monkeys in Eastern Ethiopia are attacking children in local communities. Save the Children, the charity that flagged the issue, put this down to an ongoing drought in the country.
During extreme weather events, monkeys will become more desperate for water, forcing them to venture into neighborhoods and snatch resources away from people.