The heavily mutated monkeypox virus that is currently spreading globally might have a single origin, a new study has suggested.
Researchers from Portugal managed to isolate 15 samples of the virus, mostly from their home nation, in order to research its genetic make-up.
Their findings, published in the journal Nature Medicine, have provided an insight into the current strain that is now circulating in at least 44 non-endemic countries. According to CDC data as of Thursday, there are now over 3,500 confirmed cases of monkeypox.
In the latest study, researchers made several findings including that the viruses had far more genetic mutations than they would have expected, with around 50 identified compared with related viruses from 2018 and 2019.
Another observation is that the ongoing outbreak has a single origin—though this does not mean it came from a single person.
"All outbreak monkeypox strains sequenced so far tightly cluster together," the researchers say in the study, "suggesting that the outbreak has a single origin."
The study suggests that the current viruses descend from a branch associated with the spread of monkeypox from an endemic country—Nigeria—to the U.K., Israel, and Singapore in 2018 and 2019. This might mean that the 2022 virus may also be traced back to this outbreak.
João Paulo Gomes, head of the Genomics & Bioinformatics Unit at the National Institute of Health in Portugal who co-authored the study, told Newsweek that all sequenced viruses within the 2022 outbreak are very similar to one another and "considerably different from all other available genomes," also suggesting a single origin.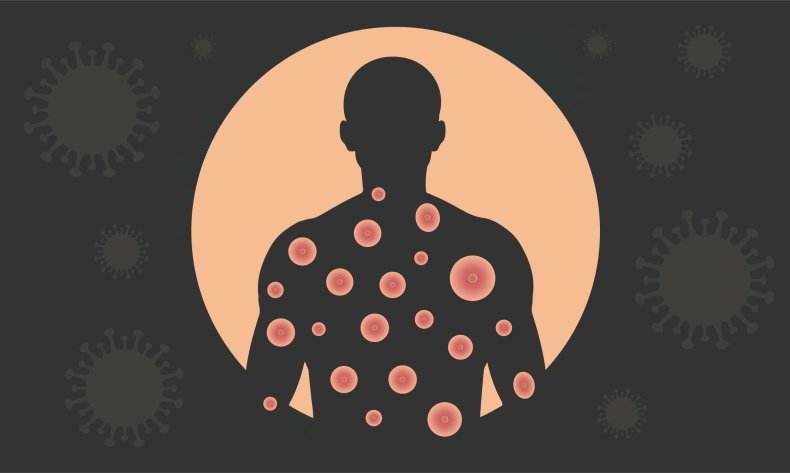 Their analysis showed the virus currently circulating is most closely associated with one involved in monkeypox outbreaks in the U.K., Israel and Singapore in 2018 and 2019. This suggests that the 2018—2019 virus kept circulating somewhere, evolved, and was now again introduced in non-endemic countries.
"One of the various hypotheses would be, for example, the travel of two or three infected people during April from an endemic country where this strain was circulating, to non-endemic countries—i.e., a single origin but multiple introductions," he said.
Pam Vallely, professor of medical virology at the U.K.'s University of Manchester who was not involved with the study, echoed the point.
"The most likely explanation is that it was evolving to become more efficient at spreading from human-human in Nigeria, then it has been transported into Europe, probably by several individuals," she told Newsweek.
However, it's not a conclusive theory. The researchers said it is also possible that there has been a long period of silent transmission between humans or animals in non-endemic countries for some time—though this may be unlikely given the known symptoms.
Another theory is that monkeypox has been spreading amongst animal hosts in non-endemic countries for some time and that a spillover event has transferred it to humans.
"Knowing the origin of the outbreak is important, [because] it informs if we are dealing with a single outbreak or multiple simultaneous outbreaks," Jason Mercer, professor of virus cell biology at the University of Birmingham, who was not involved in the study, told Newsweek. "It also this gives scientists a 'zero point' from which to track virus evolution over time and the means to compare features of this outbreak—disease severity, routes of transmission, incubation period—with previous outbreaks.
"Based on the number of mutations, it's not possible that the 2022 virus collected all of these during infection of a single host. Poxviruses normally mutate at a rate of 1 or 2 mutations per year, suggesting that this virus has been circulating between people or animals collecting these mutations as it goes."
Jeremy Kamil, associate professor of microbiology and immunology at Louisiana State University Health Shreveport, who was also not involved in the research, praised the work—but said it does not account for all cases.
"I will note that data suggests there are two lineages in circulation," he told Newsweek. "If so, is that consistent with a single introduction? All said, this work from the team from Portugal is very impressive and I don't doubt their claim that the majority of cases are indeed from a single introduction—I'm just not sure all the cases are."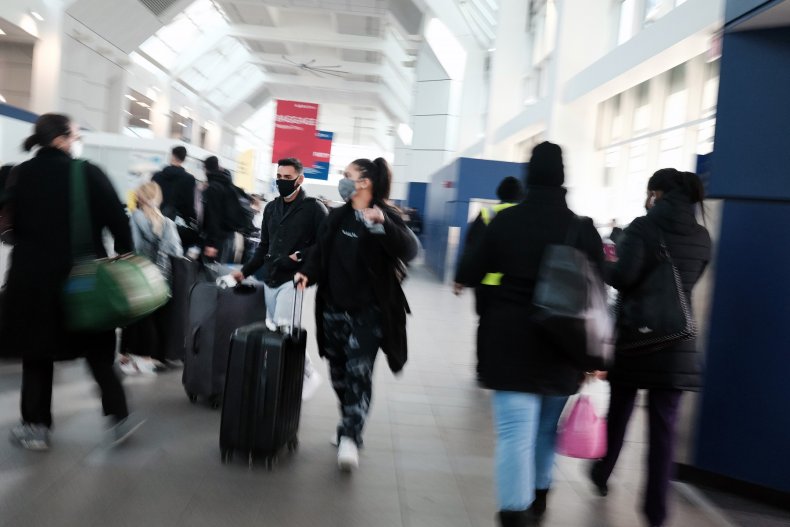 Update, 6/24/22, 6:17 a.m. ET: This article was updated with additional information about monkeypox case numbers.