States of emergency were declared in California and Illinois on Monday over the spread of monkeypox, joining New York which announced its state of emergency on Friday.
Across the U.S. 5,811 cases of monkeypox have been detected, out of a global total of over 22,000.
Speaking on Monday California Governor Gavin Newsom said the emergency declaration will help his state protect against the virus via vaccination and education.
In a statement he commented: "California is working urgently across all levels of government to slow the spread of monkeypox, leveraging our robust testing, contact tracing and community partnerships strengthened during the pandemic to ensure that those most at risk are our focus for vaccines, treatment and outreach.
"We'll continue to work with the federal government to secure more vaccines, raise awareness about reducing risk, and stand with the LGBTQ community fighting stigmatization."
As a result of Newsom's proclamation, Emergency Medical Services personnel have the right to administer monkeypox vaccines in the state, provided they are federally approved.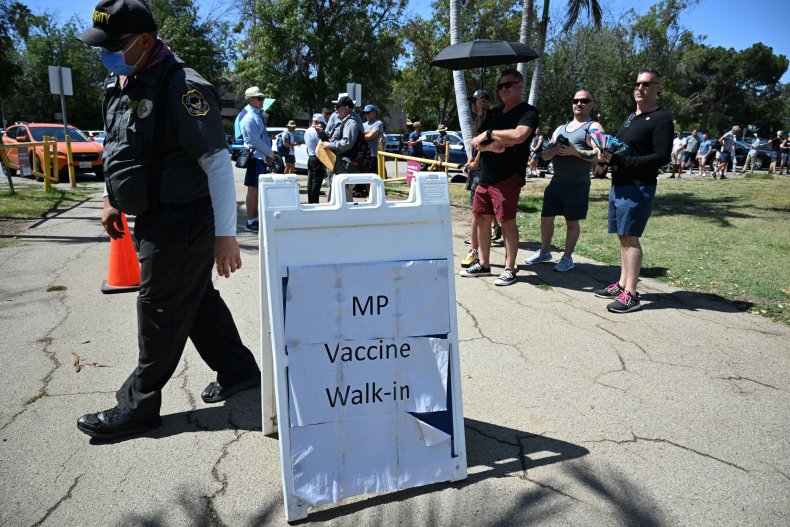 In addition to declaring a state of emergency, Illinois Governor J. B. Pritzker declared his state, which has recorded nearly 10 percent of U.S. monkeypox cases, a disaster zone for the disease.
In a statement he said: "The Monkeypox Virus (MPV) is a rare, but potentially serious disease that requires the full mobilization of all available public health resources to prevent the spread.
"I am declaring a state of emergency to expand the resources and coordination efforts of state agencies in responding to, treating, and preventing the spread of MPV.
"We have seen this virus disproportionately impact the LGBTQ+ community in its initial spread."
The emergency declaration will extend who can administer monkeypox vaccines and give the Illinois Department of Public Health more control over vaccine logistics.
Chicago Mayor Lori Lightfoot, whose city has recorded more than half of Illinois' cases, said it would not issue a separate emergency declaration as it is covered by the state-wide measure.
The first state to declare an emergency was New York on Friday, when Governor Kathy Hochul said: "After reviewing the latest data on the monkeypox outbreak in New York State, I am declaring a State Disaster Emergency to strengthen our aggressive ongoing efforts to confront this outbreak.
"More than one in four monkeypox cases in this country are in New York State, and we need to utilize every tool in our arsenal as we respond."
The first case of monkeypox was recorded in 1970. Prior to this year's outbreak it has been associated almost exclusively with Central and West Africa.
Sufferers usually experience flu-like symptoms, such as fever and muscle aches, whilst swollen lumps develop either across the whole body, or parts of it.
The disease spreads primarily though close physical contact, including during sex.
Thus far it has disproportionately impacted men who have sex with men (MSM)—though it can be caught by anybody—and this group is currently prioritized for vaccines, a decision backed by Dr. Anthony Fauci, President Biden's chief medical advisor.
Speaking to NPR he said it is vital to overcome any stigma around the disease, and warned it poses a particular risk for pregnant women and children.
Separately New York City Mayor Eric Adams declared a state of emergency over monkeypox, which he said would "bolster our existing efforts to educate, vaccinate, test, and treat as many New Yorkers as possible."