Monkeypox Cases Have Been Found in These 12 States
Monkeypox has now been found in 12 U.S. states as part of an outbreak that has seen over 700 confirmed cases worldwide.
Monkeypox, a virus usually seen in Central and West Africa, is in the process of an outbreak of cases across non-endemic countries. It is a virus transmitted to humans from animals, with symptoms similar but less severe to those seen in the past in smallpox patients.
According to the U.S. Centers for Disease Control and Prevention (CDC), over 900 cases of monkeypox across 29 countries have now been recorded, 25 of which have been confirmed in the U.S.
Symptoms include fever, headaches, muscle aches, swollen lymph nodes, chills, and exhaustion, followed by a skin rash. While early cases have been associated with men who have sex with men, anyone of any sexuality can contract the disease, as it is transmitted from one person to another by physical contact with lesions, body fluids, respiratory droplets and contaminated materials.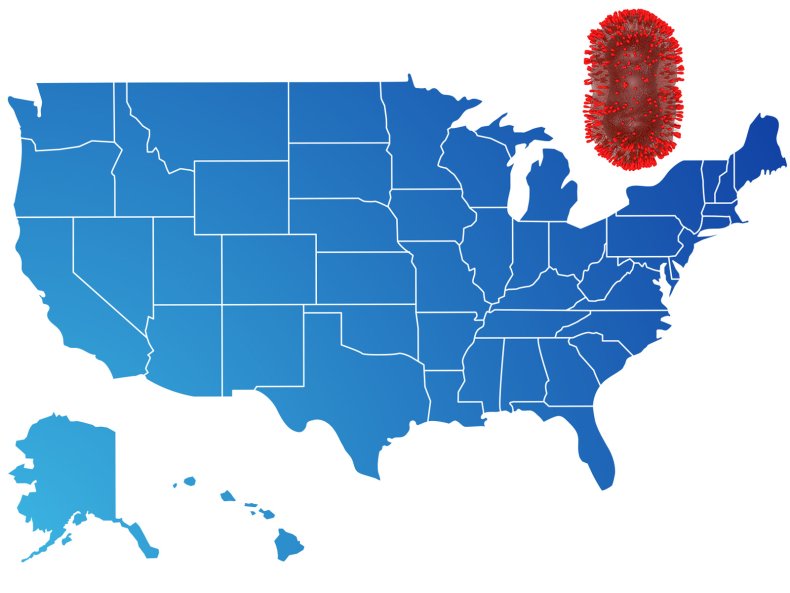 Monkeypox in the U.S.
Twelve U.S. states have reported cases of monkeypox as of June 3, with California currently having the highest number of cases. The Washington Post also recently reported that Washington D.C. may have its first case of the disease.
The states where monkeypox has now been found are:
California
Colorado
Florida
Georgia
Hawaii
Illinois
Massachusetts
New York
Pennsylvania
Utah
Virginia
Washington
According to the CDC, these U.S cases are from two distinct outbreaks.
California
Five monkeypox cases have been confirmed in California as of June 3, three of which are present in Sacramento County. The California Department of Public Health (CDPH) says on their website that it is "closely monitoring" transmission across the state "to ensure rapid identification of cases." It said the risk of monkeypox to the general public is very low.
The LA Times reported state epidemiologist Dr. Erica Pan as saying that the CDPH "is working quickly with local and federal health officials to ensure appropriate care and response, including contact tracing and post-exposure prevention for close contacts."
Colorado
Colorado is currently recorded as having two confirmed cases of monkeypox, as of June 2. As reported by the Independent, the Colorado Department of Public Health and Environment Public Health Laboratory said the second case had recently been in contact with someone who had recently traveled to Canada..
Florida
Florida has three confirmed monkeypox cases currently, according to the Florida Department of Health. One of the Floridian cases is also counted in the U.K. case numbers, as the individual was tested while they were in the U.K.
Georgia
Georgia is currently investigating its first reported case of monkeypox. The patient, who is from Atlanta, is isolating at home, according to Wabe.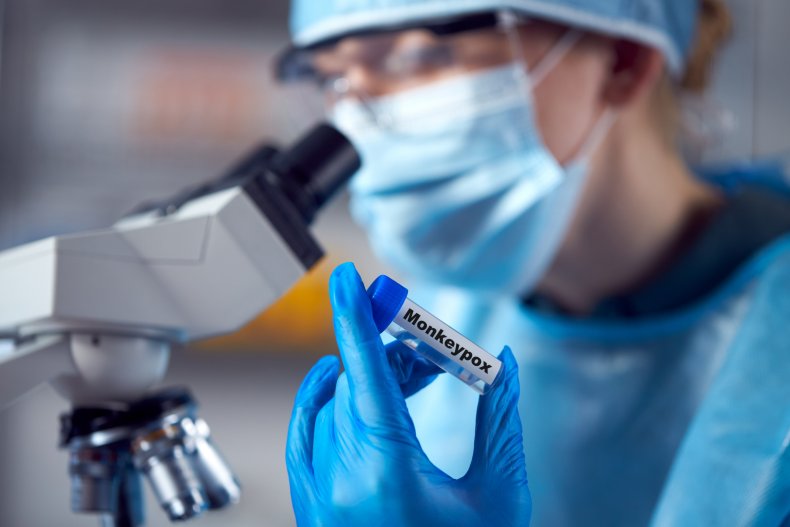 Hawaii
One case has now also been detected in Hawaii, in an individual from Oʻahu. They recently traveled to an area with confirmed cases, and are currently hospitalized in stable condition, according to the Hawaii Department of Health.
"DOH continues case investigation and is coordinating with federal authorities to ensure that Hawaiʻi has the resources we need to prevent and treat monkeypox infection," state epidemiologist Dr. Sarah Kemble said in a statement on the DOH website.
Illinois
Illinois is reported to have two monkeypox cases currently, the second of which was found in Chicago on June 5. Neither patients have required hospitalization.
Massachusetts
Massachusetts has one confirmed monkeypox case, with no more reported since the first case was detected there three weeks ago in an adult male who recently traveled to Canada.
New York
A seventh monkeypox case has now been reported in New York state, according to the NYC Department of Health and Mental Hygiene. According to its website, people who have recently traveled to Portugal, Spain, the U.K., Canada or countries in Central or Western Africa are more likely to have been exposed to monkeypox.
Pennsylvania
A likely first case of monkeypox has been reported in Philadelphia. The Philadelphia Department of Public Health is reportedly working with the Health Department to identify any contacts of the patient that may have been exposed, and will contact those people directly. In a statement on the Department of Health website, Health Department Acute Communicable Disease Program Manager Dana Perella said: "The threat to Philadelphians from monkeypox is extremely low."
Utah
Utah currently has two confirmed monkeypox cases, both in Salt Lake City. Deseret News reported state health department spokeswoman Jenny Johnson as saying: "We are respecting the role Salt Lake County Health Department has as the lead agency on this response and will be referring comments to their agency at this time. We are working closely with their team on the response."
Virginia
One case of monkeypox has been reported in Virginia, according to the Virginia Department of Health. The case is in a female from northern Virginia who recently traveled to an African country where the disease is known to occur more commonly.
Washington
One case has been confirmed in Washington state, according to the Department of Health and Public Health—Seattle & King County. As reported by the Seattle Times, state Secretary of Health Dr. Umair Shah said: "Despite the news of multiple cases nationwide, monkeypox is a very rare disease in the United States and the Washington resident who tested positive does not pose a public health risk."
Will more cases be found?
The Guardian reports that monkeypox is not likely to become a serious danger to public health. Brian Labus, an epidemiologist and assistant professor at the University of Nevada, Las Vegas, School of Public Health told the newspaper: "It's a slower-moving picture than we see with COVID. First of all, the incubation period is longer, time between generations is greater. Second, it doesn't spread as easily and third, we don't see asymptomatic cases. With COVID, that's always the challenge–you have people who are spreading it and don't even know it."