'Monster Hunter Rise' Release Date Time: When and How to Download Latest Game
The next Monster Hunter experience is, surprisingly, coming exclusively to Nintendo Switch.
Monster Hunter Rise will bring players to the village of Kamura as hunters will track down and take out monsters to save their home from the monstrous Magnamalo. New features like the Wirebug and the addition of the canine-like Palimutes make Monster Hunter Rise one of the most fun Monster Hunter experiences I've had in some time.
You can read more about my experience with the game in our review.
Of course, if you're reading this, you're likely ready to dive into Monster Hunter Rise as soon as possible and want to know when exactly the title will be available to download on the Nintendo eShop. Continue reading for all of the pertinent information on the release of Monster Hunter Rise.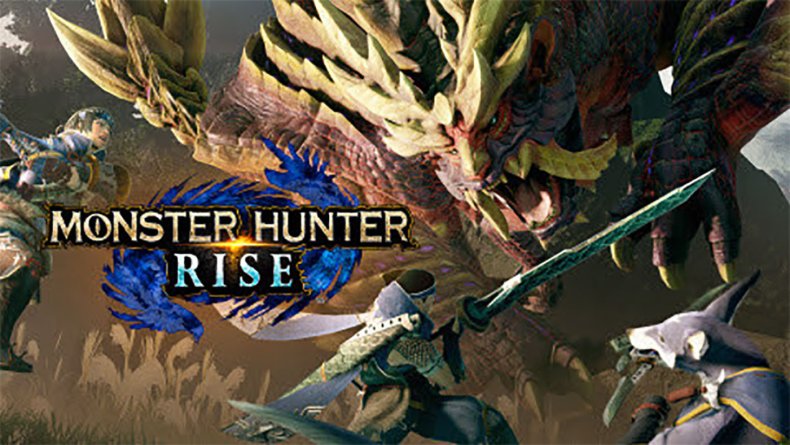 WHEN CAN YOU DOWNLOAD MONSTER HUNTER RISE?
Monster Hunter Rise will be released Friday, March 26, but as with past Nintendo titles, the exact timing can be difficult to pinpoint.
According to the official Nintendo support page, certain games will be available to play starting at 12 a.m. ET on the game's release date. It also states that some third-party titles won't be available until 3 a.m. ET on their release dates.
Monster Hunter Rise, while a third-party title, is a Nintendo Switch timed exclusive, so it should appear in the Nintendo eShop as soon as possible. However, certain releases have not been readily available at exactly 12 a.m. ET. We suggest being patient, as it will usually appear not long after midnight.
We'll update this section if we get confirmation or more information on the exact timing of the release.
HOW TO DOWNLOAD MONSTER HUNTER RISE
To download any Nintendo title, including Monster Hunter Rise, players must enter the Nintendo eShop with a strong internet connection. Usually, new titles are featured on the front page, but buyers can manually search for the title as well.
Once you've purchased, you will be able to download the game promptly onto your Nintendo Switch.
MONSTER HUNTER RISE DEMO
While you wait for the full release, players can download the second Monster Hunter Rise demo.
This demo includes quests to slay Great Izuchi, Mizutsune or Magnamalo up to 30 times. You can hunt with up to four players online. However, once you run out of remaining tries, all five quest types—including the Basic Training Quest and the Wyvern Riding Training Quest—will become unavailable.
It should also be noted that your progress can't be transferred to the full game, but this will be a great way for hunters to learn the basics.
Are you excited to play Monster Hunter Rise? Let us know your thoughts in the comments section.