Montana Man Allegedly Leaves Boy 'Bleeding Out of His Ears' and 'Seizing on the Ground' for 'Disrespecting the National Anthem'
A Montana man allegedly assaulted a 13-year-old boy who he believed had disrespected the American national anthem at a county fair in the state. Curt James Brockway, 39, of Superior, is accused of assaulting the boy at the Mineral County Fair and Rodeo at around 11 p.m. on Saturday.
"There was a little boy lying on the ground," Taylor Hennick, who was as the rodeo, told Missoulian. "He was bleeding out of his ears, seizing on the ground, just not coherent."
According to KPAX, witnesses saw a man pick up a boy and throw him to the ground. Brockway reportedly tried to justify his actions to nearby fairgoers. Hennick told Missoulian: "He said [the boy] was disrespecting the national anthem so he had every right to do that."
The unnamed boy's parents said his ears bled for six hours after the incident and that his skull was fractured. He was taken by air ambulance to Sacred Heart Children's Hospital in Spokane.
"It's just a lot of pain in my head. I don't remember anything—the rodeo, the helicopter—nothing," the boy, who is now recovering at home, told the station.
Brockway, who has a previous assault with a weapon charge from 2011, and who Missoulian reported is a registered violent offender, will be released on his own recognizance Tuesday.
Mineral County Sheriff's Office did not respond immediately to Newsweek's request for more information.
The national anthem has become a flashpoint for political debate in America after black NFL players took a knee during renditions of The Star-Spangled Banner before football games to protest the treatment by police of African Americans.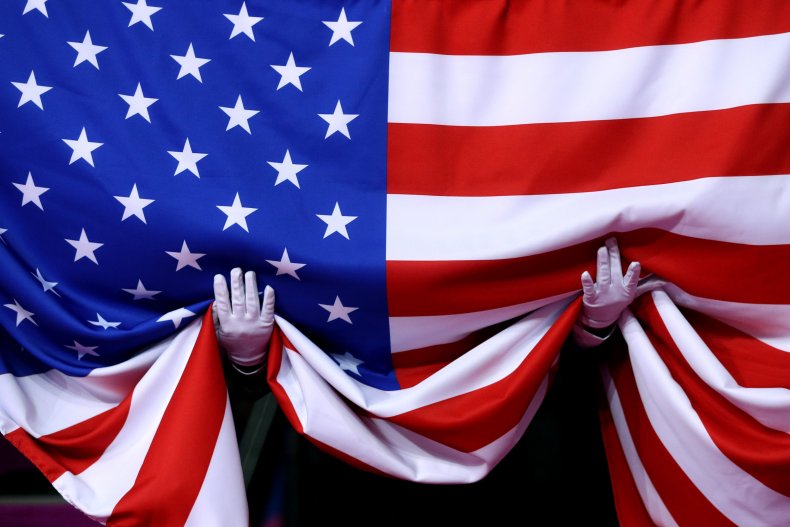 In other Montana crime news, a McDonald's employee was charged with sexual assault after allegedly following a 7-year-old boy into the restaurant's restroom and groping him.
Police in Missoula detained Jesse F. Huntsman, 20, and found he was carrying an image he'd drawn of a child with his pants down during the incident in December. As the child relieved himself at the urinal, Huntsman allegedly touched the boy's backside.
The suspect later told police he had "dark thoughts" about young boys that were sexual in nature.
In June last year, Randy Wayne Riley, 18, was arrested by Billings Police Department after allegedly stripping naked, attempting to steal a cop car, and punching an officer in the face.
The Laurel man was spotted by witnesses walking down State Avenue topless at about 1:30 a.m. and shouting at traffic when officers were called out. One neighbor complained that Riley had tipped a motorcycle onto his Honda Civic car, damaging it.