More Than 250 Cases of Coronavirus-Linked Inflammatory Disease MIS-C Have Been Reported in the U.S.
At least 250 cases of multisystem inflammatory syndrome in children (MIS-C) have been reported by health officials across the United States as of Thursday, with dozens of suspected cases still being examined. The majority have been identified in New York state, where 157 instances of the illness are now under investigation, Governor Andrew Cuomo said during his office's latest press conference.
Cases of the pediatric syndrome were first detected by clinicians in the United Kingdom at the end of April. Since then, 12 additional countries have identified children with similar symptoms. The illness has been likened to Kawasaki disease--with symptoms including persistent fever, rash, vomiting and abdominal pain--though health experts are continuing to assess the ways in which MIS-C might present itself.
The U.K.'s National Health Service and New York City's Health Commissioner both discussed possible connections between MIS-C and the novel coronavirus in initial alert notices describing the condition, noting that antibody tests administered to pediatric patients showed many of them had at some point contracted the respiratory disease. On May 14, the Centers for Disease Control and Prevention issued a report that acknowledged the association.
By Thursday afternoon, authorities had reported cases of MIS-C in roughly half of all U.S. states, as well as Washington, D.C. The nation's capital has reported the second-highest incidence of cases after New York, with 23 children hospitalized due to the rare and recently discovered illness, according to NBC News' local D.C. bureau.
Another 17 cases of MIS-C have been reported in New Jersey, as have 15 cases in Georgia. California has confirmed at least four cases in Los Angeles County, though Public Health Director Barbara Ferrer said Monday that another 21 suspected cases were under investigation. At a children's hospital in Detroit, doctors said they had treated between 20 and 25 children for symptoms of the disease.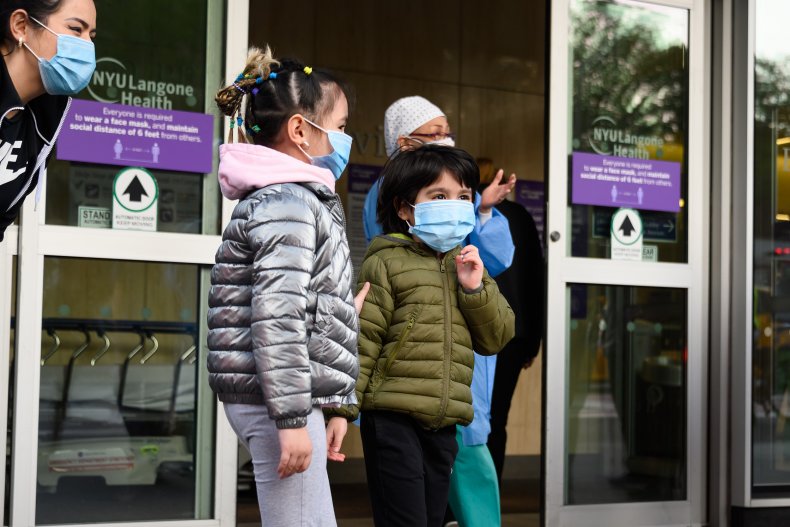 Other confirmed or suspected cases have been reported in small quantities by officials in Utah, Texas, Illinois, Indiana, Kentucky, Ohio, Pennsylvania, Maryland, Delaware, Virginia, Connecticut, Colorado, Mississippi, Massachusetts, Louisiana, Florida, Oregon and Washington. Each state has so far reported fewer than 10 cases in their respective jurisdictions.
The number of children with confirmed or suspected cases of the pediatric inflammatory syndrome has increased rapidly in New York since the start of May. Less than two weeks ago, about 80 cases had been confirmed throughout the state, with the majority identified in New York City.
Hospitals in New York City's five boroughs have similarly diagnosed most of the novel coronavirus cases reported throughout the state. New York has been considered the epicenter of the U.S. virus outbreak since March, accounting for more than 356,000 of the country's 1.5 million cases, or roughly 23 percent.