More Than 300 Cold-Stunned Sea Turtles Rescued From Texas Waters
Over 300 turtles were recently rescued from the throes of cold temperatures and are in the process of being rehabilitated before being released back into the wild.
All of the species are green turtles and the quicker they are rescued, the better. Once rescued the turtles are brought back to a laboratory for warmth and documentation, and then triaged to local rehab facilities for any necessary medical treatment.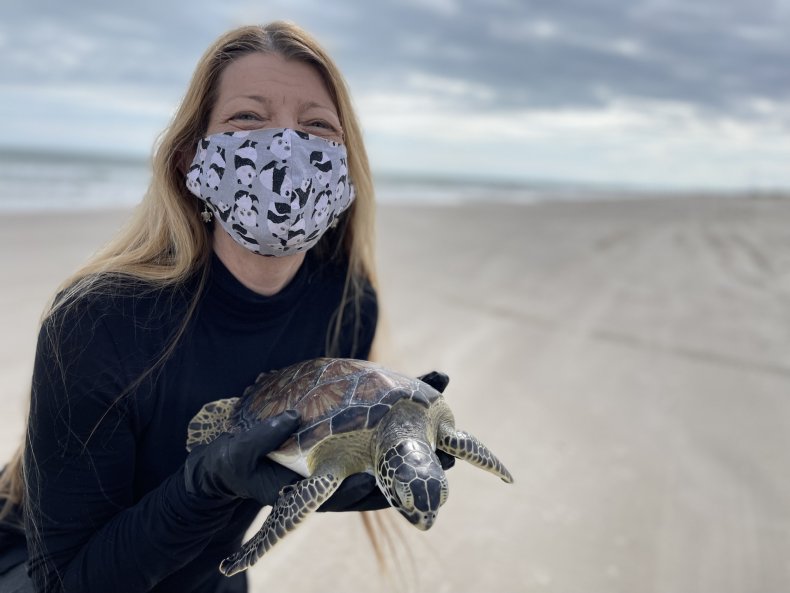 The turtles are rescued in the first place because they are found on shores all around the U.S., alive or dead. The dead turtles are usually salvaged for study while those still alive go through the rehab process.
Rehab is required because the turtles undergo cold stunning, or becoming hypothermic due to severely cold temperatures. Since turtles are cold-blooded creatures and cannot regulate their body temperatures, they become "lethargic and are unable to swim" once temperatures dip below 50 degrees Fahrenheit, according to the National Park Service.
If not rescued immediately the turtles, which become defenseless due to their conditions, often die of shock, predation or trauma due to boat strike.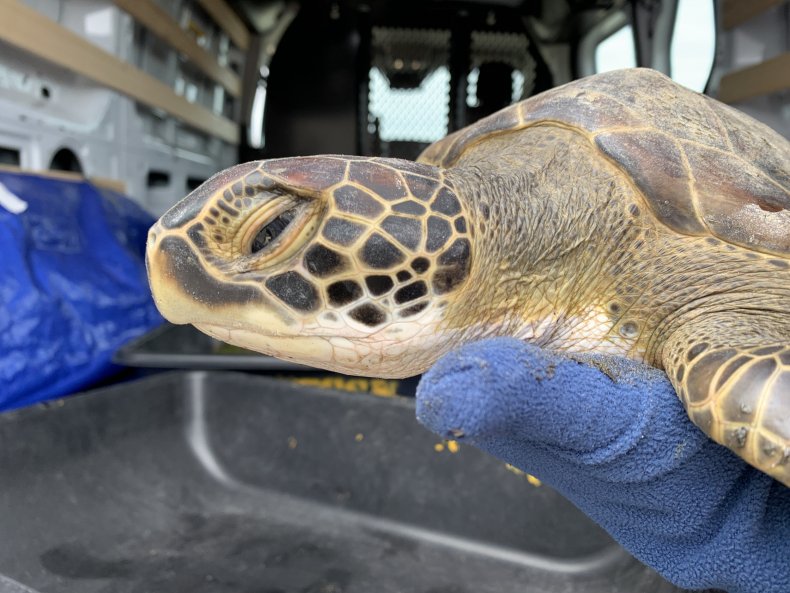 Donna Shaver, Texas coordinator forthe Sea Turtle Stranding and Salvage Network (STSSN) told Newsweek that prior to turtles being released into their native habitats, they undergo swim tests to assure they are back to "normal."
The STSSN is under the National Oceanic and Atmospheric Administration umbrella and was created in 1980 to advance the conservation and recovery of threatened or endangered species—along coastal areas from Maine to Texas, as well as in portions of the Caribbean.
The network collects data to better understand threats or causes of deaths, as well as monitors trends or provision of aid to turtles that are alive but require assistance.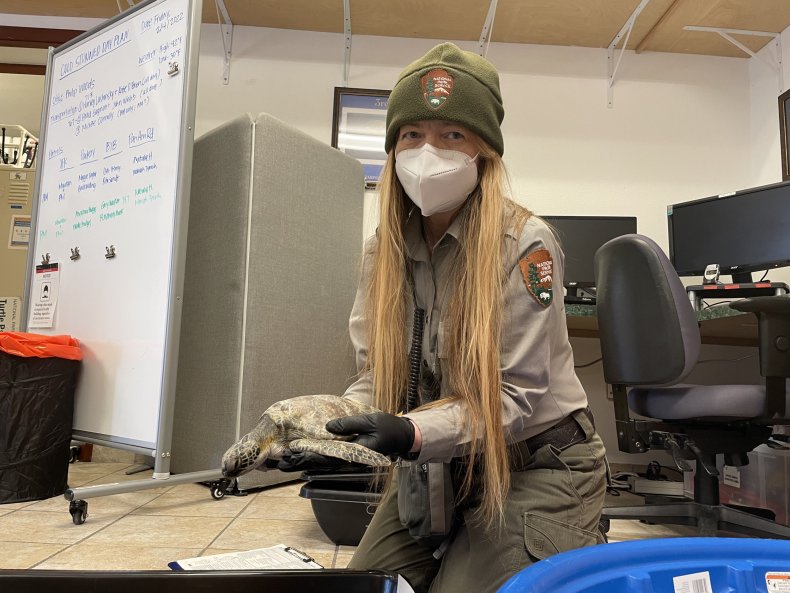 Shaver told Newsweek that this winter, which extends from November to the first week of March, there have so far been 439 cold-stunned sea turtles recorded in Texas—including 369 discovered between February 4 and February 7. The other 70 turtles were recorded during a separate cold snap between January 17 and 25.
Numbers this year, however, pale in comparison to the 2021 calendar year. Shaver said that 13,000 cold-stunned turtles was the largest recording since the network began in 1980, largely due to widely publicized frostbitten temperatures in Texas resulting in a lack of power, water and electricity.
Of those 13,000 approximate turtles, only 4,000 of them survived.
"It was a perfect storm for cold stunning that year," Shaver said.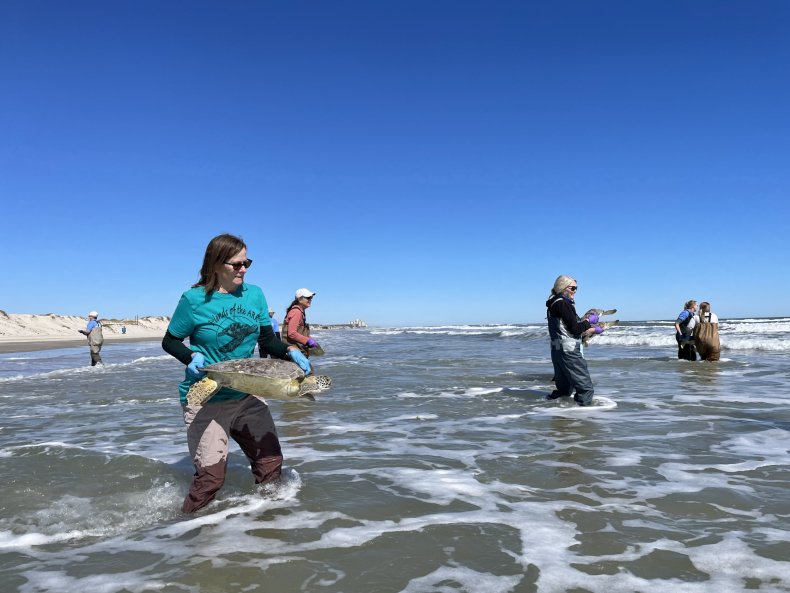 Numerous organizations and entities assist the network on the Texas coast, where just today another 16 turtles were released back into the wild at North Padre Island National Seashore. They include the National Park Service, U.S. Fish and Wildlife Service, ARK, Sea World San Antonio, Texas State Aquarium, Texas Sea Life Center, Texas A&M University-Galveston, Houston Zoo, NOAA-Fisheries, Sea Turtle Inc., Texas Parks and Wildlife Department, Gladys Porter Zoo, University of Texas and many more.
The Gulf Center for Sea Turtle Research at the University of Texas A&M at Galveston also works to address data gaps and research conservation needs in Texas, the western Gulf and throughout the Gulf of Mexico.
The Texas Parks and Wildlife Department posted a Facebook video of turtle rescues during the most recent cold snap.