More Than 40,000 Fans Could Be in Attendance for Texas Rangers' Home Opener
More than 40,000 fans could be in attendance for the Texas Rangers' home opener on April 5 after the team announced it was opening the game at 100 percent capacity.
"The Rangers are encouraged that the Governor's Office has given clearance for us to fully open Globe Life Field at the start of the 2021 Major League Baseball season," President of Business Operations and Chief Operating Officer Neil Leibman said in a statement.
"We will require all those who enter Globe Life Field to wear a mask or face covering, and are working with Major League Baseball on some additional protocols required for player health and safety. We will continue to monitor developments and implement the necessary public health measures. We are excited that Rangers fans will finally be able to experience all that Globe Life Field has to offer," Leibman added.
Globe Life Field can hold approximately 40,300 fans at full capacity, according to the team.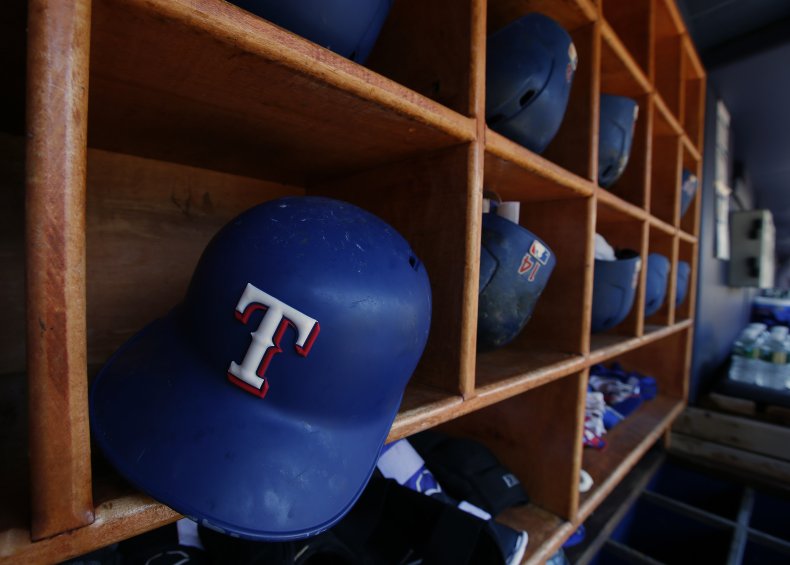 The Rangers' announcement on Wednesday makes them the first professional sports team to return to a full capacity stadium. A majority of professional sports teams previously prohibited fans from attending or allowed for a limited capacity, in an effort to curb the spread of the coronavirus.
While the announcement notes that the Rangers' home opener against the Toronto Blue Jays will be open at full capacity, the team noted that it plans to designate certain sections of the stadium as "distanced seating" for other games throughout April.
Shortly after the Rangers made the announcement, the posted a video on Twitter featuring some of the players discussing what having fans in the stadium means to them.
"Having fans back is going to be indescribable. The stadium's gonna feel different," Rangers' pitcher Kyle Gibson said.
Rangers' outfielder Joey Gallo said, "To have fans is why we play the game. So, [I'm] very excited to have fans back again. It just was't the same last year without fans."
The announcement on Wednesday comes on the same day that Texas is set to officially lift its mask mandate. Governor Greg Abbott previously announced that he was removing the mandate and easing COVID-19 restrictions on businesses in the state but his executive order goes into effect on Wednesday.
"I just announced Texas is OPEN 100%. EVERYTHING. I also ended the statewide mask mandate," Abbott wrote in a tweet last week.
According to Abbott's executive order, businesses are still permitted to require masks if they choose to do so. Patrons who refuse to wear masks in businesses that require them can be denied service or even face criminal trespass charges.
Despite the decision by Abbott, Texas continues to see COVID-19 spread, and has seen over 3,000 daily cases in five of the last seven days.
Newsweek reached out to the Rangers for comment but did not receive a response in time for publication.