More Americans Support LGBTQ Rights Than Ever Before, Poll Shows
Americans' support for lesbian, gay, bisexual, transgender and queer (LGBTQ) rights is higher than ever before, according to a new poll.
The poll, which was conducted by the Public Religion Research Institute (PRRI) found that 76 percent of Americans are in support of laws that protect LGBTQ individuals from being discriminated against in housing, jobs and public life. The poll found just 19 percent of respondents saying they oppose LGBTQ rights.
The 76 percent of those that support LGBTQ rights is the highest that PRRI has recorded. In 2019, PRRI found 72 percent of Americans supporting LGBTQ rights, while "Prior to 2019, support for nondiscrimination protections hovered around seven in ten Americans: 69% in 2018, 70% in 2017, 72% in 2016, and 71% in 2015."
Across political party affiliation, the poll found Democrats being most likely to support LGBTQ rights, as 86 percent said so. According to the poll, 62 percent of Republicans and 78 percent of independents also agreed in support of LGBTQ rights.
The poll also found an increase in support for same-sex marriage, as 67 percent of respondents said so, including 51 percent of Republicans. In 2018 and 2019, 62 percent said they support same-sex marriage.
The poll's findings comes a few weeks after the House of Representatives voted in favor of passing the Equality Act, which bans discrimination against individuals based on their gender identity or sexual orientation.
The act was voted along party lines, with all Democrats and just three Republicans voting in favor.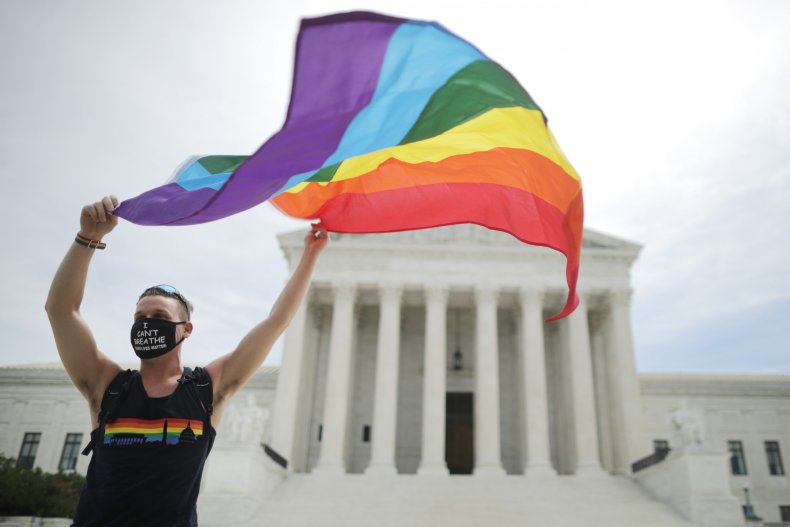 The act was a major part of President Joe Biden's campaign and an issue he said would be handled during his first 100 days in office.
"Despite the extraordinary progress the LGBTQ+ community has made to secure their basic civil rights, discrimination is still rampant in many areas of our society," Biden wrote in a statement in February. "The Equality Act provides long overdue federal civil rights protections on the basis of sexual orientation and gender identity, locking in critical safeguards in our housing, education, public services, and lending systems — and codifying the courage and resilience of the LGBTQ+ movement into enduring law."
Natalie Jackson, director of research at PRRI wrote in a press release with the poll that "The data is clear: the vast majority of Americans support LGBTQ nondiscrimination protections no matter where they live, the party they belong to, or the church they belong to."
"Despite the Equality Act garnering only three Republican votes in the House, as senators consider their votes, they should pay attention to the fact that Americans—including Republicans—are very much on board with the principles of the legislation," Jackson added.
Despite the Equality Act passing through the House, several states such as Mississippi and Arkansas have proposed legislation banning transgender athletes from competing in women's sports.
Newsweek was directed to the press release after reaching out to PRRI for comment.