More Than Half of Americans over 65 Have Gotten COVID Vaccine, but They're Largely White, Earn Higher Wages: Poll
More than half, 53 percent, of Americans over the age of 65 and almost a quarter, 23 percent, of all adults in the U.S. have received at least one dose of the coronavirus vaccine, according to a Tuesday Axios-Ipsos poll.
Those vaccinated people, however, are largely college-educated, white and higher-income earners.
Of those Americans who received the vaccine, 29 percent were college-educated, compared with 16 percent of those with a high school education or less.
The poll also found a similar difference among high and low-income earners. More affluent households making above $50,000 a year accounted for 25 percent of the respondents who received the vaccine, while 18 percent of those who were vaccinated made under $50,000 a year.
The vaccinated respondents were also largely white, 25 percent, compared with 19 percent of Black respondents and 17 percent of Hispanics, according to the poll.
The poll was conducted from March 5 to March 8 and surveyed more than 1,000 people. The poll has a margin of error of 3 to 3.4 points.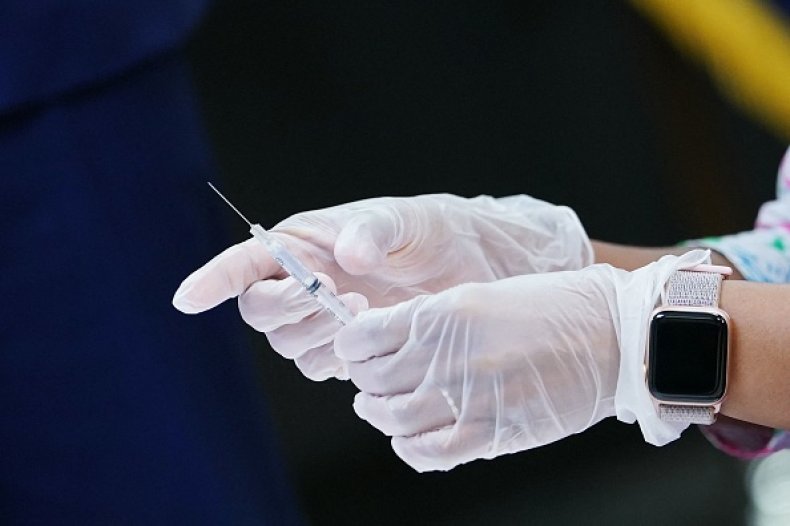 The coronavirus pandemic was declared a national emergency in the U.S. nearly a year ago, on March 13, 2020. Vaccinations for COVID-19 began in December and gave provided many people with hope as the U.S. saw a rise in cases, deaths, and the introduction of new strains.
Since then, more than 50 million American adults have received at least a single dose of either the Pfizer, Moderna or Johnson & Johnson coronavirus vaccine, according to the Axios-Ipsos Coronavirus Index.
Although the number of people vaccinated is on the rise, the poll found around one in five Americans, 20 percent, are unsure when they will return to normal, pre-coronavirus activities, such as attending in-person gatherings outside their household and dining in at restaurants.
The poll also found that the majority of Americans plan to continue practicing COVID-19 safety measures even after they receive the vaccine as 81 percent of those surveyed said they will continue wearing face masks in public until the pandemic subsides.
The poll comes a day after the Centers for Disease Control and Prevention (CDC) announced that those who have been fully vaccinated against the coronavirus can ease up on some COVID-19 safety precautions.
According to the CDC, fully vaccinated people can gather indoors with other fully vaccinated people without wearing masks. They also don't have to quarantine or get tested for COVID-19 if they've been around someone who has coronavirus unless they exhibit symptoms.
Newsweek reached out to the White House and the CDC, but didn't hear back in time for publication.