More Russian Soldiers Killed in Ukraine Than U.S. Troops in Over 20 Years
More than 7,000 Russian soldiers have died since the beginning of the Russian invasion of Ukraine on February 24, according to U.S. intelligence estimates cited by several news outlets.
Top officers among the Russian troops, including four generals, have allegedly been killed by the Ukrainian armed forces. U.S. officials estimate that 20 generals were initially sent on the ground in Ukraine.
Only the death of one general, Major General Andrei Sukhovetsky, commanding general of the Russian 7th Airborne Division and deputy commander of the 41st Army, was confirmed by Vladimir Putin in a televised speech on March 3.
For many among the Russian ranks, whose numbers totaled 150,000 troops at the beginning of the war, these losses have likely come as a shock.
And on Wednesday, Pentagon officials said Vladimir Putin may need to send in replacement troops to offset war losses.
"We have seen them deliberate and discuss the possibility of resupply to include replacement troops," a Pentagon senior defense official said. "But we don't have—we haven't seen any indications that anything is moving right now outside of what they have already in Ukraine. But we know they said that they are suffering losses every day; losses of people, losses of equipment, losses of aircraft."
On Tuesday, Ukraine's Armed Forces said the Ukraine military has destroyed over 1,200 Russian armored personnel carriers, 640 vehicles and 404 tanks since the start of the invasion.
Russian soldiers initially deployed at the border of Ukraine in the military build-up preceding the full-scale invasion were told they were just there for training.
Then they were told they would be greeted as saviors once they liberated Ukraine from Nazi leaders allegedly oppressing their fellow citizens.
"Mom, this is so hard," a Russian's soldier texted his mother before dying on the fifth day since the beginning of the invasion. "We had been told that people would welcome us here, but they jump under our vehicles, not letting us pass. They call us fascists," the soldier dramatically told his mother, in texts widely shared by the Ukrainian Security Services.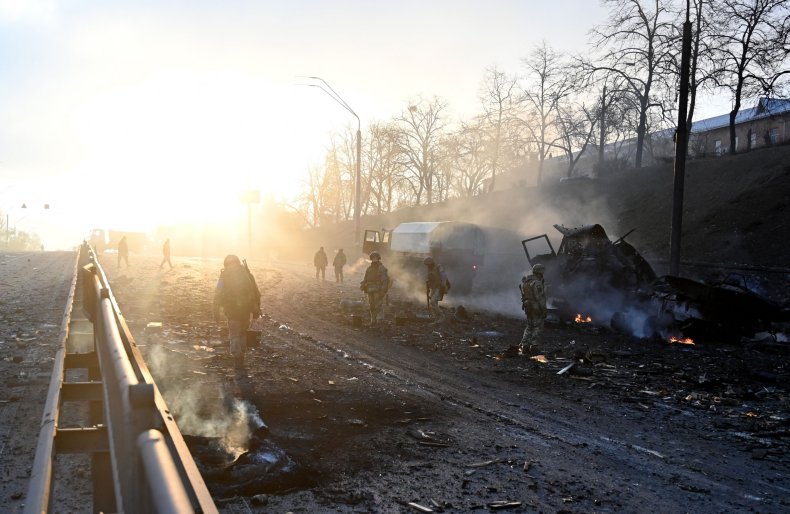 The reality is that Russian troops faced fierce opposition in Ukraine, both from Ukrainian soldiers and civilians. In 21 days of war, the losses suffered by the Russian troops are significant.
Ukrainian officials estimate the number of Russian soldiers killed in Ukraine to be over 13,500, while Russian figures downplay the total to only 498. U.S. estimates combine these different numbers with satellite images and estimates based on intelligence data and set that number to 7,000.
It is estimated that just over 7,000 American soldiers died in post-9/11 operations in Afghanistan, Iraq and Pakistan between 2001 and 2021.
The deaths of the American troops in post-9/11 operations affected their families, their friends, and the lives of those who returned from the war zone. It is estimated that four times as many troops died of suicide after returning from Afghanistan and Iraq that were killed in battle.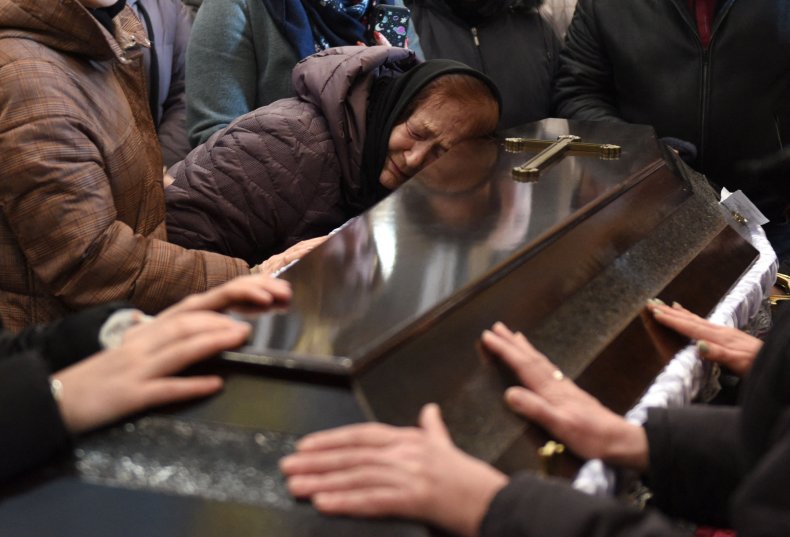 It's yet unknown what will be the impact of the Ukraine war on the mental health of Russian troops, especially on those who never intended to fight such a bloody battle against a neighboring country that many consider as inhabited by their "brothers" and "sisters."
Russian troops in Ukraine are already suffering from widespread low morale. Three Russian prisoners in Ukraine, interviewed by CNN, said they were sent to the country to free the population from neo-Nazis, but found that to be incorrect.
One even called Russian operations in Ukraine "terror acts" and said that they'll "rise against" their commander-in-chief Vladimir Putin when they go back to Russia.
It is likely that not many in Russia have yet received news of the number of deaths among the Russian ranks in Ukraine, as Putin exercises an iron grip on what information is communicated on national media.