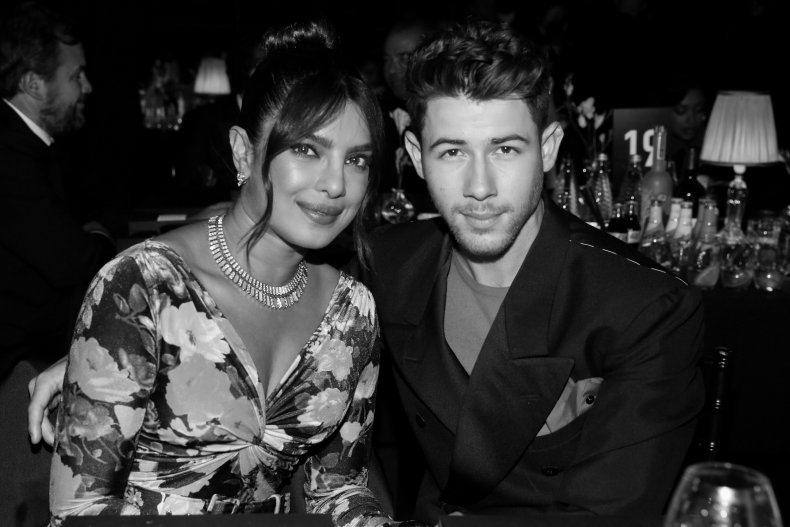 In announcing the birth of their daughter, Nick Jonas and Priyanka Chopra have become the latest celebrity couple to have a child via surrogacy.
Although the name of the couple's baby was not released, she was born at Southern California hospital last Saturday, according to multiple news outlets. Jonas, 29, and Chopra, 39, confirmed the birth of their child via surrogate in a Friday Instagram post but offered few other details.
"We are overjoyed to confirm that we have welcomed a baby via surrogate," the message posted to both of their accounts reads. "We respectfully ask for privacy during this special time as we focus on our family. Thank you so much."
The couple were married during two ceremonies, one Christian and one Hindu, in Jodhpur, India, in 2018. Months before the marriage, Chopra told People that she "definitely" wanted to have kids, saying that "it's going to happen in the next 10 years."
Jonas and Chopra were far from the first celebrities to have a baby using a surrogate. In recently years, an increasing number of celebrities have openly disclosed that their children were born in the same manner.
Kim Kardashian and Kanye West opted for surrogacy for their third and fourth children after Kardashian had complications during her first and second pregnancies that meant any further pregnancies could be high-risk.
Actress Gabrielle Union and former NBA player Dwayne Wade had a daughter using a surrogate in 2018 due to a fertility issue. Both children of actress Elizabeth Banks and her sportswriter husband Max Handelman were delivered via surrogacy for similar reasons.
Actress Angela Bassett and actor Courtney B. Vance had a pair of twins who were born via surrogate in 2006 after they had difficulties with in vitro fertilization. However, fertility issues and health concerns during pregnancy are not the only reasons celebrities are opting for surrogacy.
Same-sex couples using surrogacy to have children include actor Neil Patrick Harris and his husband David Burtka, who welcomed twins in 2010, and Queer Eye presenter Tan France and husband Rob France, whose first child was born last year.
Singer Ricky Martin and husband Jwan Josef welcomed two children roughly a decade after twins were delivered to Martin via surrogacy while he was single in 2008.
Surrogacy has also been a popular option for single celebrities who want to have children. CNN anchor Anderson Cooper's son was born via surrogate in 2020. Talk show host Andy Cohen had a son using a surrogate in 2019.
Actress Amber Heard welcomed a daughter via surrogacy last year. Soccer star Cristiano Ronaldo has had three children born using surrogates, including a set of twins.