Second Stimulus Check in Jeopardy as Glowing Jobs Report Gives Mitch McConnell Some Ammunition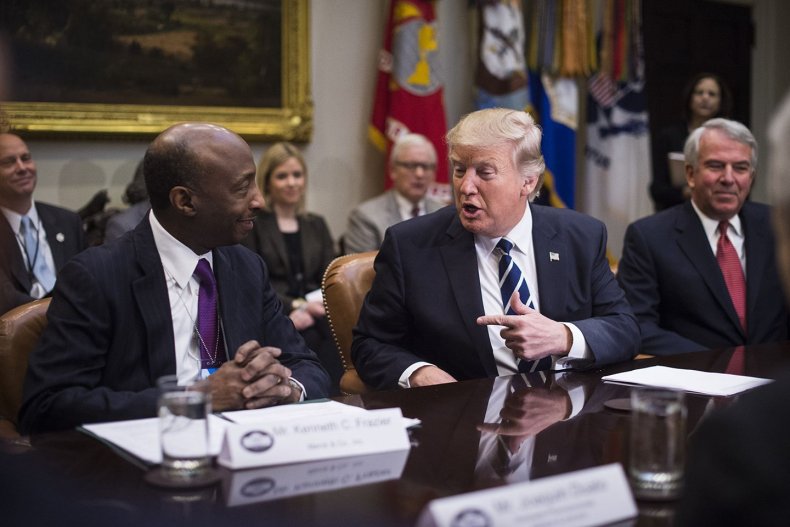 Welcome back to On the Street. Another volatile 120 hours on the economic and every other front. More jobless filings, but the unemployment rate dropped and experts were stunned. ("Shocking" said Yahoo! Finance.) Protests across the nation continued, though, but it was another episode of Groundhog Day on Wall Street: The markets just continued to soar —the S&P 500 index was up 2.6 percent Friday and 4.9 percent for the week. Okay, let's get going—as Ohio Sen. Rob Portman said last week: "I'm late for lunch!"
"What Are We Going to Do About It?" Following the death of George Floyd at the hands of Minneapolis police—and the subsequent protests sweeping the country—corporate America seems to be stepping into a leadership void. I think. Bloomberg News reported last week that all but a handful of the largest 50 U.S. companies "made some sort of public statement in support of black Americans." Merck CEO Kenneth Frazier, one of only four African-American CEOs on the Fortune 500, by the way, told CNBC that Floyd "could be me." He added, per The Wall Street Journal, that "we need to acknowledge that there are huge opportunity gaps that are still existing" in the country. FTI Consulting exec Anil Varghese said this in an internal memo: "Too often diversity and gender issues are deemed for the oppressed to solve, but sometimes those who caused the problem need to drive the solution of that problem." Amen. But will there be follow-through? Instead on opening up a plant in greater Kuala Lumpur, maybe an underserved area in the U.S. would be a good fit. Or maybe actually hire more minority executives. Good words aren't going to fix anything. As Varghese's boss, FTI Consulting CEO Steven Gunby, said to his employees: "To me, that is a critical question for us as a firm, and perhaps the world: What are we going to do about it?"
Bailout Watch: The May unemployment data released last Friday beat analyst estimates, dropping to 13.3 percent from April's 14.7 percent as employers added 2.5 million jobs. Some economists thought the number would be around 20 percent. But as the day wore on—sometime after President Trump's victory lap and the market surge—the not-so-fast crowd weighed in. For example, the unemployment rate for African-American workers was up—and another 1.9 million folks filed for unemployment last week. That's not good. And as The Washington Post reported, "some people who weren't working were classified as employed." But a big concern now is that Republicans in Congress will use the data as an excuse not to provide more help for state and local budgets battered by the pandemic. If that's the case, look out below. At an Economic Policy Institute panel last week, Mark Zandi of Moody's Analytics estimated that pandemic-induced state budget gaps—without any Beltway aid—could lead to a two-percentage point GDP drop over the next year. It's already happening, friends. My hometown of Yonkers, N.Y. just announced school cuts of nearly 200 jobs because of a $20 million-plus budget shortfall; Ohio slashed its school budget by $300 million. There's a lot more to come if Congress—i.e., Mitch McConnell—doesn't act. "Every state is suffering," said Josh Bivens, EPI's director of research, "no one is fine right now."
Stay-at-Home Stock Boom: Speaking of blowing away expectations, Zoom's first quarter sales were up 169 percent over last year. Another example: Sales of B&G Foods, the home of Green Giant and other supermarket brands, were up 58 percent in the first two months of its second quarter. Both companies are among those riding the big wave of the pandemic: Zoom, because no one was in the office; and B&G, because no one was going to restaurants and, instead, cooked at home. Some analysts jumped on the "things-have-changed-forever bandwagon." As one wrote: "The world has changed somewhat permanently since COVID-19." But beware, stock fans and take a big breath. People love working from home now. And companies love them working there now: they can shrink their real estate foot print, stiff their landlords, and won't have to worry about liability if old guys like me forget to wear face masks. But how long will most of us want to stay at home and listen to the refrigerator ice maker crank away? (Or is that the sound of someone hacking my Zoom meeting?) The CEO of B&G was on CNBC making the case that people really like staying home and cooking now. Well, no they don't necessarily, unless they have a huge East Hampton kitchen and a couple of KitchenAid dishwashers. We'll see. But, once we're close to a COVID vaccine, it may be time to short the Jolly Green Giant.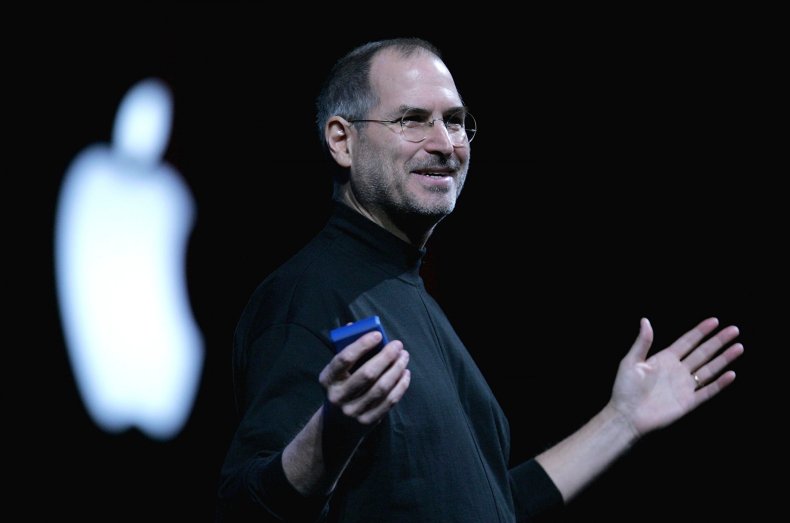 Loose Change: A very good friend on the continued influence of Apple and its co-founder: "African Americans have been talking about police violence for decades. Many white Americans have dismissed those complaints. With smartphones, that's no longer possible. It's right there in our faces. Thank you, Steve Jobs. Even from the grave, you continue to change the world"...President Trump, meanwhile, should be thanking Drew Brees and the NFL for providing more campaign fodder...This week in music: a couple of old school protest songs for you, kids. Buffalo Springfield and classic Neil Young...Safe travels and see you soon.