Morgan Freeman, Late John McCain Among Americans Banned From Russia
Actor Morgan Freeman and the late Senator John McCain are among hundreds of Americans banned from Russia, according to a "black list" that was released on Saturday from the nation's foreign ministry.
The list also includes President Joe Biden and Vice President Kamala Harris, as well as a number of prominent politicians such as New York Democratic Representative Alexandria Ocasio-Cortez, House Speaker Nancy Pelosi, and House Minority Leader Kevin McCarthy. Meta CEO Mark Zuckerberg, and an array of business executives, journalists, and other Hollywood stars also made the cut.
Russia's foreign ministry released the updated list of 963 individuals in response to U.S. sanctions and its support for Ukraine. The ministry said that each of the people listed have worked to incite "Russophobia" and are no longer welcome in the country.
"In the context of response to the constantly imposed anti-Russian sanctions by the United States and in connection with incoming requests about the personal composition of our national 'stop list', the Russian Foreign Ministry publishes a list of American citizens who are permanently banned from entering the Russian Federation," the ministry said in a statement.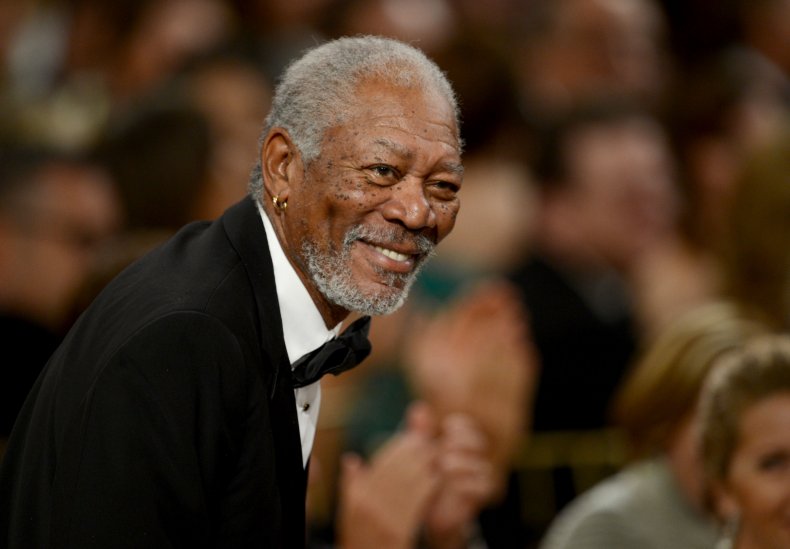 "Russia does not seek confrontation and is open to honest, mutually respectful dialogue, separating the American people, who are always respected by us, from the U.S. authorities, who incite Russophobia, and those who serve them. It is these people who are included in the Russian 'black list," it added.
Freeman was likely included in the list, along with actor Rob Reiner, for their work to support The Committee to Investigate Russia, a nonprofit focused on deterring Russian interference in U.S. elections. The group was launched in 2017, with Reiner on the advisory board, while Freeman did a voiceover for a video it released.
Russia previously criticized the group by claiming that the two actors "easily succumb to becoming victims of emotional strain with no real information about the real state of things."
McCain, who died in 2018, was one of the the fiercest Republican critics of Russia in the Senate, and had long advocated for the U.S. to help Ukraine and other nearby nations protect themselves from a Russian attack. Russia also included other deceased lawmakers on its list, including Nevada Democrat Harry Reid and Utah Republican Orrin Hatch.
One name that was notably absent from the list was Donald Trump. The former president was known for praising Russian President Vladimir Putin during his time in office, as well as criticizing investigations into the Kremlin's interference in American politics.
Biden's former White House press secretary Jen Psaki made light of the situation and sarcastically wrote on Twitter: "I guess we will have to cancel our August family trip to Moscow..."