What Morgan Tremaine Revealed About Amber Heard's Relationship With TMZ
Morgan Tremaine, a former employee of TMZ, testified during the Johnny Depp v. Amber Heard trial on Wednesday and shed some light on the Aquaman star's relationship with the outlet.
Tremaine worked for the entertainment site—best known for its celebrity exclusives—back in 2016. While on the stand this week, he discussed an assignment he was given relating to Heard in May of that year.
"Ms. Heard was filing a restraining order at a courthouse in downtown Los Angeles, so I dispatched camera people to that location," he told the court.
"It's not by any means a celebrity hotspot. We would only ever send people there if we had been tipped off that something was occurring and there was somebody present there.
"We were trying to capture Amber leaving the courthouse and an alleged bruise on the right side of her face."
Depp 58, is suing ex-wife Heard for defamation over an op-ed published by The Washington Post in 2018, in which she said she was a victim of domestic abuse. While Heard didn't name her ex-husband in the piece, his legal team has argued it was obvious she was referring to him. Heard, meanwhile, has countersued for $100 million for nuisance.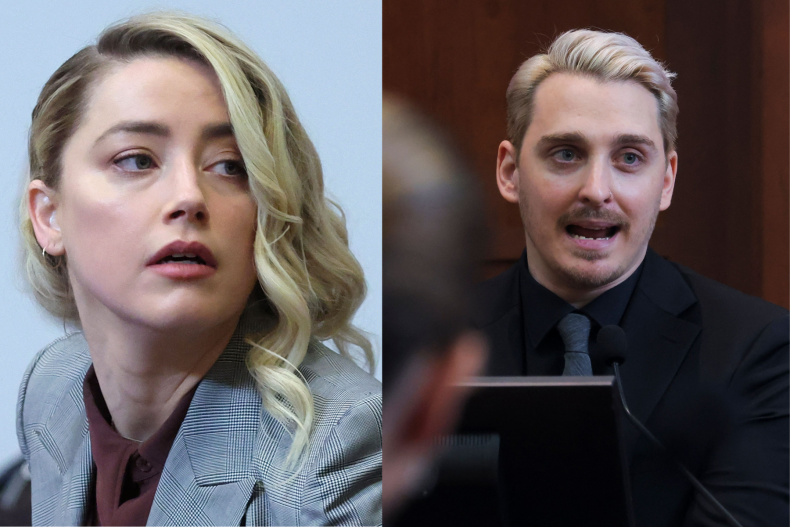 Tremaine explained that while working at TMZ, he would dispatch photographers to locations based on tips that "very often" came from sources, such as publicists, managers, agents, lawyers and celebrities themselves.
He added that his goal was to capture Heard "leaving the courthouse and then she was going to, sort of, stop and turn towards the camera to display the bruise on the right side of her face."
Tremaine also referenced the video filmed by Heard that TMZ published showing Depp slamming kitchen cabinets.
The tape has been shown multiple times over the years and was used as evidence in the current defamation case.
He told the court: "The video was sent in through our email tip line, which is an email distribution that goes to all the producers and to myself as the field assignment manager, because it often included celebrity locations.
"I received that email and it included a link from some unknown, Dropbox-type website.
"In that link was the video of Johnny Depp smashing the cabinets."
He said that the video was published on TMZ within 15 minutes of him receiving it via email.
The journalist said that he was required to obtain copyright for media sent to TMZ before they would publish them and said that the only way to achieve this would be "if we shot it ourselves, [or] if it was sent to the tip line source-verified that it was from the original copyright owner and then either purchased from that person or given to us; the third option would be if it was directly given to us by the copyright holder, like a direct source."
In cross-examination, Heard's lawyer Elaine Bredehoft argued that Tremaine was interested in getting his "15 minutes of fame." Tremaine smiled and said he "stands to gain nothing from this."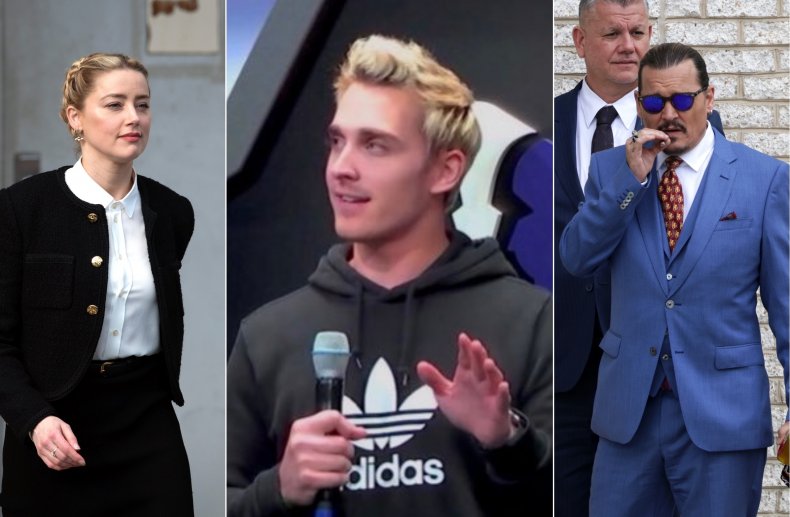 "I'm putting myself in the target of TMZ, a very litigious organization," he said. "And I'm not seeking any 15 minutes here." He then added to Bredehoft: "I can say the same about taking Amber Heard as a client for you."
Tremaine clarified that TMZ had attempted to file an emergency motion to stop him from testifying in the trial and potentially revealing an anonymous source on the grounds of "journalist's privilege."
In the application to the court, the owners of TMZ wrote that they promised their source of the video that they would not disclose any information about them, adding: "TMZ makes such promises of confidentiality from time to time so that it may publish information in the public interest, and it relies on the journalist's privilege protecting the identity of confidential sources to do so."