Morgan Wallen Surges on Spotify, iTunes Amid Racial Slur Controversy
Country music star Morgan Wallen has surged on iTunes despite being dropped from his record label for using a racial slur.
Wallen's career has collapsed this week after TMZ published a recording of the 27-year-old musician saying the n-word.
He has since been removed from more than 400 US radio playlists.
"I'm embarrassed and sorry," he told TMZ after the video was made public. "I used an unacceptable and inappropriate racial slur that I wish I could take back. There are no excuses to use this type of language, ever. I want to sincerely apologize for using the word. I promise to do better."
The Nashville performer's latest album has been number one in the U.S. for the past three weeks.
Wallen's first album, titled, "If I Know Me," was number 54 on the chart before the scandal broke, but then climbed into the number two slot on Wednesday.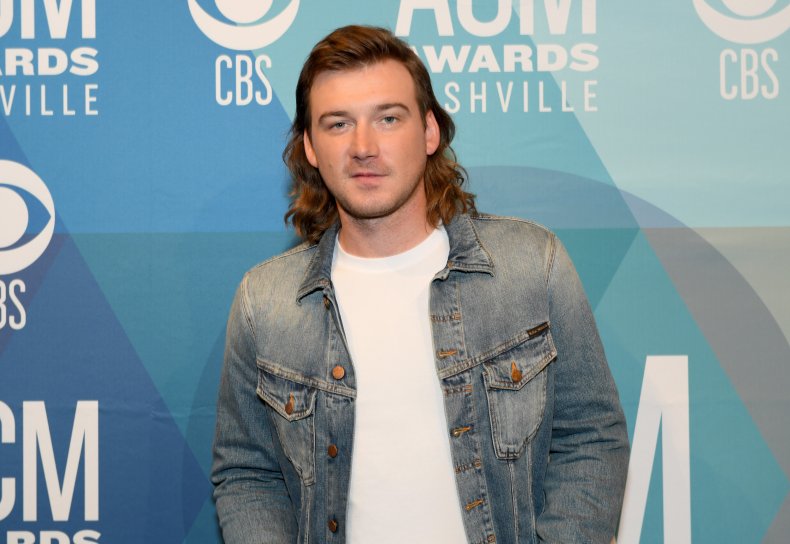 Another version of "Dangerous" was number three, while other Wallen songs also occupied seven of the top 10 slots on the songs chart.
As of Friday morning, Wallen's album "Dangerous: The Double Album" was still in the number one spot in iTunes' country chart.
Over on Spotify, a staggering 15 of Wallen's songs are in the streamer's Top 200 U.S. chart as of Friday morning with "Wasted On You" and "Sand In My Boots" ranking as high as 14 and 17 respectively.
In the Global charts, two of Wallen's tracks, "Somebody's Problem" and "Wasted On You", are ranking at 171 and 184 respectively on the platform's Top 200 Weekly chart as of Friday morning.
However, both Apple and Spotify have removed his music from their curated playlists.
Wallen's record label, Big Loud, has suspended his "recording contract indefinitely."
"In the wake of recent events, Big Loud Records has made the decision to suspend Morgan Wallen's recording contract indefinitely," a statement posted to Twitter read.
Meanwhile, radio network Cumulus Media said they are "requesting that all of Morgan Wallen's music be removed from our playlists without exception."
Wallen has found himself at the center of more controversy in recent times.
In May, the singer was arrested and charged with public intoxication after being kicked out of Kid Rock's bar in Nashville.
Then, in October, he was dropped from an episode of Saturday Night Live after a video emerged of him breaking COVID-19 rules by partying with fans without taking any pandemic precautions.
When he did finally appear on the show two months later, Wallen made fun of his rule-breaking in a sketch.
"I'm not positive for COVID, but my actions this past weekend were pretty short-sighted and they have obviously affected my long-term goals and my dreams," he said when removed from the original October episode.
"I respect the show's decision because I know I put them in jeopardy, and I take ownership for this."