Will Country Singer Morgan Wallen Perform on 'SNL' Days After Partying Maskless?
After facing severe backlash for partying without a face covering days before his Saturday Night Live debut, Morgan Wallen will no longer be performing on Saturday.
The singer was in Tuscaloosa, Alabama for the football game against Texas A&M on Saturday. After Alabama won the game, Wallen decided to celebrate the team's victory with fans.
Videos then circulated on TikTok of him taking shots and drinking without a mask, along with not observing proper social distancing guidelines. The 27-year-old singer is also seen in the back of a car, at a house party, in a bar, and even kisses several girls.
What makes matters appear worse is the fact that the singer also welcomed a baby with ex-girlfriend Katie Smith this past June.
Folks on Twitter were not happy with Wallen's behavior over the weekend, and were quick to criticize him over his inappropriate behavior amid the coronavirus pandemic.
"Bama COVID-19 cases are gonna quadruple over the next week because everyone and their sister made out with Morgan Wallen Saturday," one user tweeted.
"Last Saturday, when the cast of SNL was saying goodnight, all wearing masks in front of their mask-wearing, rapid-tested audience, their next musical guest was in Tuscaloosa, apparently partying with his 'new friends' after the big game," another noted.
"hey @nbcsnl you still gonna have morgan wallen as a musical guest even though he spent the weekend partying in alabama?" a third asked. "not a great look and not safe at all for your crew/cast/audience that you now pay to get around COVID-19 safety rules."
Wallen's maskless adventures come days before he is set to perform at Studio 8H, where protocol has been very strict to ensure the safety of everyone attending SNL.
On Wednesday evening, Wallen shared a video on Instagram announcing that he was no longer performing at SNL. He said that it was a tough video to make. "I was getting ready for SNL this Saturday and I got a call from the show saying that I will no longer be able to play, and that's because of covid protocols," the singer explained.
Wallen noted that though he hadn't tested positive for covid, his actions were short-sided. "I respect the show's decision, because I know that I put them in jeopardy," he continued. "I take ownership of this. I'd like to apologize to SNL, to my fans, to my team, for bringing me these opportunities, and I let them down."
Wallen also said he thinks he has some growing up to do, and wants to work from himself. Additionally, he said that SNL's Lorne Michaels would give him another chance to make up for this canceled performance in the future.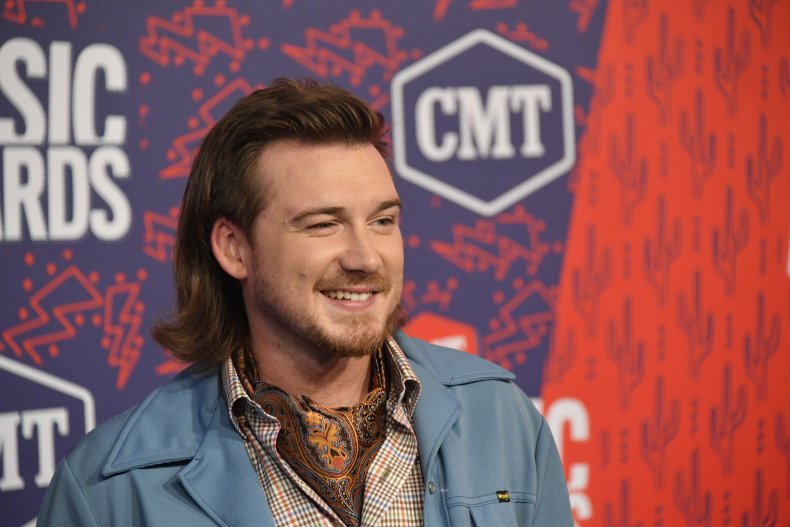 Saturday Night Live's protocol includes temperature checks, rapid covid-19 testing, and requiring all non-performers to wear masks at all times while in Studio 8H.
Attendees, along with their social bubbles — defined as "a group of people, related or unrelated, who have repeatedly entered into close contact [<6 feet] with all others in that group, on multiple occasions prior to the night of the show" — must get negative coronavirus results and have a temperature under 100.4 degrees.
If one person within said social bubble has a fever or tests positive, no one within the social bubble will be allowed to stay for SNL's taping.
Newsweek did not receive comment from Saturday Night Live or NBC. Newsweek also did not receive comment from Morgan Wallen or his label at the time of publication.