World's Oldest Record Store Bans Morrissey Over Support of Far-Right Party: 'I Only Wished I'd Done It Sooner'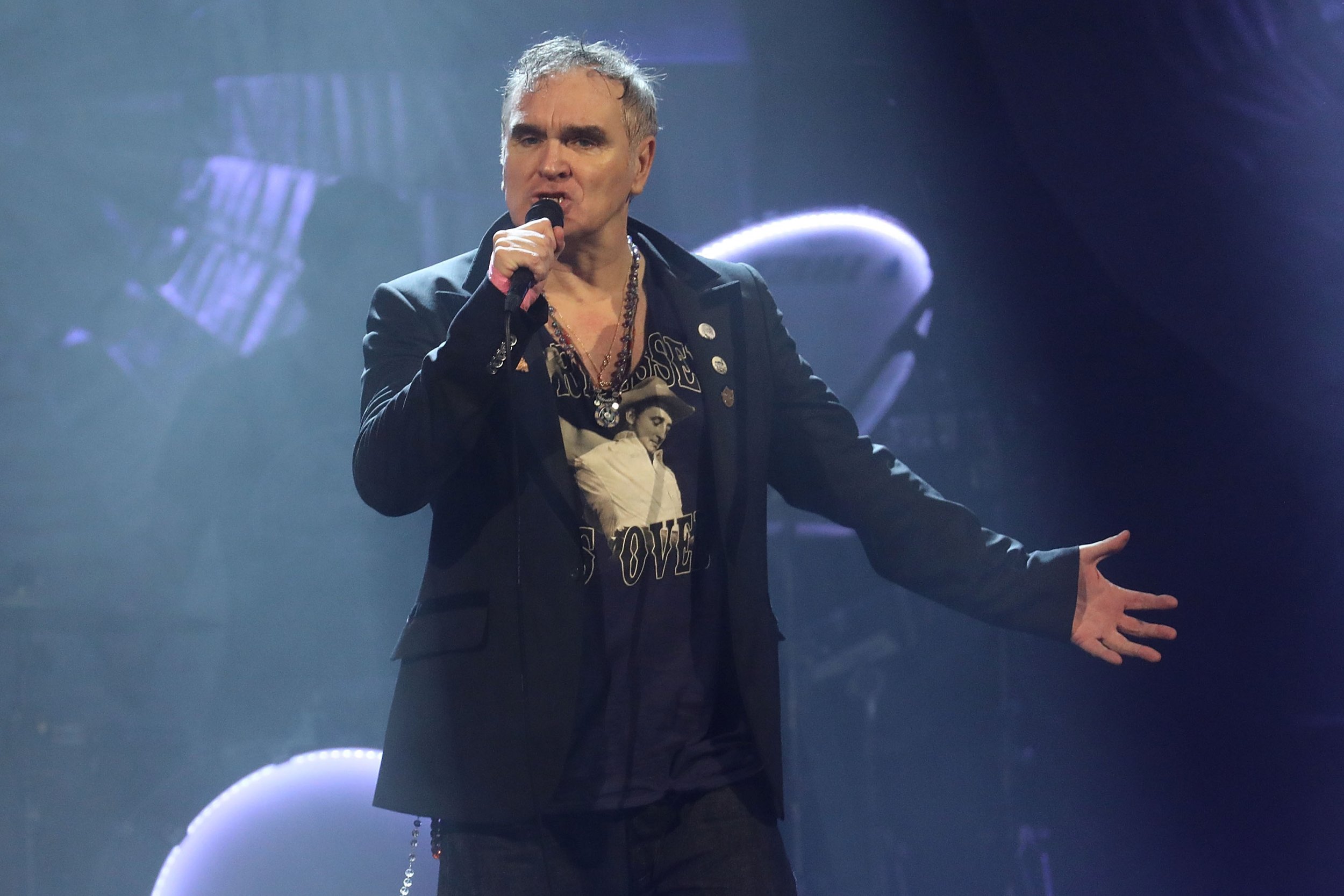 The oldest record store in the world has announced it will no longer be selling anything by Morrissey due to the former Smiths frontman's far-right views.
Spillers Records, which opened in Cardiff, Wales, in 1894, said it will no longer sell any albums or singles from the British singer over his support of far-right political party For Britain.
Morrissey has taken to wearing a For Britain badge while performing live in New York and also sported one during an appearance on The Tonight Show earlier this month.
For Britain are a fringe anti-Islam far-right group founded by Anne Marie Waters after she left Nigel Farage's former far-right party, the UK Independence Party (UKIP). Farage famously described supporters of Waters as "Nazis and racists" during her unsuccessful leadership campaign bid in 2017.
"I'm saddened but ultimately not surprised that Spillers is unable to stock Morrissey's releases any longer," Ashli Todd, the owner of Spillers Records, told Wales Online. "I only wished I'd done it sooner."
Morrissey previously voiced his support for the party, which calls for an end to the "Islamization of the U.K.," during a 2018 interview published on blogging platform Tremr.
"I have been following a new party called For Britain which is led by Anne Marie Waters. It is the first time in my life that I will vote for a political party," Morrissey said.
"For Britain has received no media support and have even been dismissed with the usual childish 'racist' accusation. I don't think the word 'racist' has any meaning anymore, other than to say 'You don't agree with me, so you're a racist.' People can be utterly, utterly stupid.
"Anne Marie Waters seeks open discussion about all aspects of modern Britain, whereas other parties will not allow diverse opinion. She is like a humane version of Thatcher...if such a concept could be."
Following his appearance on The Tonight Show, Waters released a video thanking Morrissey for his continuing support and "giving us so much publicity." For Britain frequently uses Morrissey as promotion for the party on social media.
Morrissey has become increasingly outspoken over recent years, calling halal meat preparations evil and something that "only can be given by supporters of ISIS" and describing Chinese people as "subspecies" during a 2010 interview with The Guardian.
Morrissey is due to release an album of covers titled California Son featuring a host of guest stars, including Green Day's Billie Joe Armstrong and Grizzly Bear's Ed Droste.
Earlier this year, music magazine The Fader published an article that questioned, "Why are these alt-rock musicians suddenly lining up behind Morrissey?" in the wake of his public support for an extremist party.
Speaking to The Guardian for a similar article, record producer Joe Chiccarelli said: "I'm a record-maker. I've known him 10 years and he's been a gentleman and a pleasure. I consider him a friend.
When asked about Morrissey's political views, he added: "I'd really have to research it and see if it crossed a particular line for me."