'Mortal Kombat 11' to Add Robocop, Sheeva and Fujin in Aftermath Update
Mortal Kombat Aftermath will see the first story expansion in the franchise's history, but it's also going to add three new characters, including a special guest fighter in Robocop.
The addition of these three new characters brings the total DLC fighters in Mortal Kombat 11 to seven. Kombat Pack 1 added Nightwolf, Sindel, the Joker from DC Comics, the Terminator and Spawn from Image Comics.
With the announcement of these new characters, Tyler Lansdown, NetherRealm Studios community manager and one of the hosts of the digital series Kombat Kast, gave a bit of backstory on each new character and how they'll fight in Mortal Kombat 11.
Here's everything we know about the three newest fighters getting added to Mortal Kombat 11: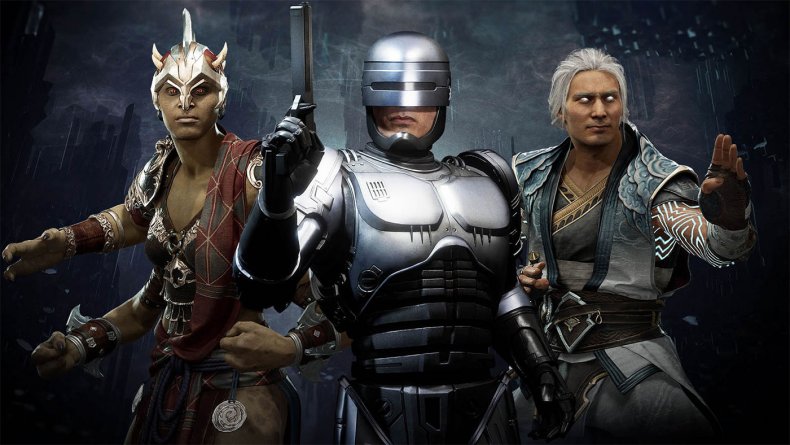 ROBOCOP
Another guest character in Mortal Kombat that scratches that '80s action movie itch. Robocop joins Spawn, Joker and the Terminator as guest fighters in Mortal Kombat 11 and will bring a huge arsenal with him.
Lansdown confirms that Robocop will keep opponents at bay with his pistol, and will also have a flamethrower and a riot shield that he'll implement in fights. Robocop's most defining feature in Mortal Kombat 11 will be his shoulder cannons that can be loaded with various types of ammunition.
Peter Weller, the man who first played Robocop in the 1987 film will reprise his role as Alex Murphy.
FUJIN
Fujin was first playable in Mortal Kombat 4 and is the god of wind. He's also Raiden's brother and protects Earthrealm alongside him.
Lansdown says Fujin uses his sword and crossbow in combat, alongside his ability to control wind. Fujin uses his wind powers to control his sword, himself and even his opponent.
SHEEVA
Sheeva is one of Lansdown's personal favorites because of his love for heavy-hitting grapplers.
Her first appearance was in Mortal Kombat 3 and Sheeva is a half human, half dragon queen of the ancient Shokan race of Outworld. She's a master brawler with grabs to counter all situations. Sheeva will have a low grapple, overhead, and anti-air grapple.
Sheeva's signature unblockable teleport stomp will also return.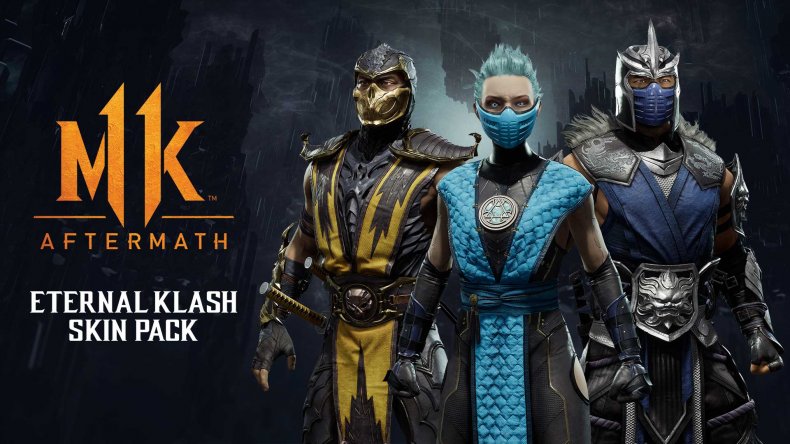 Alongside these new characters, more skin packs will be released over time.
Mortal Kombat Aftermath can be purchased separately or as a bundle with the first Kombat Pack.
There will also be a Mortal Kombat 11 Aftermath Kollection. This edition will include everything including the story, Kombat Pack 1 and the new characters that come with Aftermath.
Pre-order bonus will have the Eternal Skin pack for Sub-Zero, Scorpion and Frost. These are skins from past Mortal Kombat games. Frost's in particular looks like her outfit from her first and only MK appearance prior to the new game in Deadly Alliance, before she became a cyborg.
What do you think of the new characters coming to Mortal Kombat 11? Which is your favorite? Let us know in the comments section.