'Mortal Kombat 11' Stress Test Announced During Kombat Kast
During the latest Mortal Kombat 11 Kombat Kast, NetherRealm Studios announced a new limited stress test for the game.
From March 15-17, users based in the United States can participate in a stress test for Mortal Kombat 11. Those who wish to take part can sign up at the official Mortal Kombat site. The NetherRealm Studios people noted that the sign-up was not live during the Kombat Kast, but urged those interested to keep refreshing and checking back.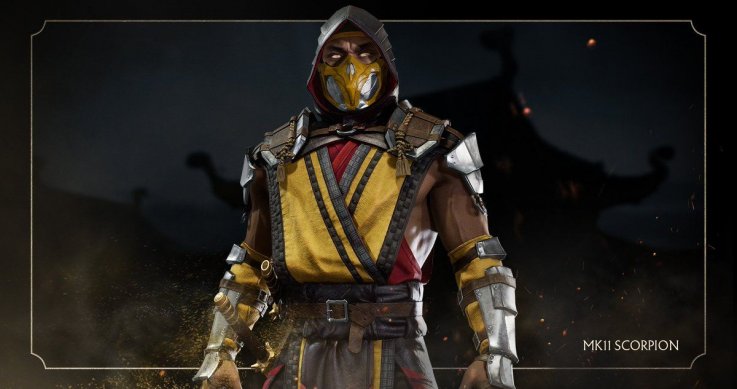 This is not the same beta that for those who pre-ordered Mortal Kombat 11, it's a new online test. If you don't get into this session, and you already purchased the game, you're still guaranteed a chance at the closed beta.
Some other Mortal Kombat news during the Kast involved the Mortal Kombat Mobile update 2.0, slated to be rolled out later today.
The rest of the stream was dedicated to walking through Johnny Cage 's various attacks and specials.The former Hollywood actor is said to be very user-friendly. Cage's default loadout gives the Hollywood actor his patented Shadow Kick and kick combos, but his notorious arching fireballs are gone and replaced by smaller stralightline projectiles. These are faster and can be augmented to throw multiple at once.
Some of the other loadouts shown during the Kombat Kast include a variation where Cage gets his brass knuckles from Mortal Kombat X, which cause chip damage. In Mortal Kombat 11, the brass knuckles deal more chip damage than usual, punishing anyone who likes to block.
Another special variation attack Cage gets his Shadow Uppercut that can be augmented to do a second attack that's a drop kick. Cage's parry, where he mimes, returns and can be augmented to make it last longer. Players could also give Cage his arching fireball special. It's a great full screen attack, but won't hit when close to the opponent.
Another loadout shown in the reveal trailer was Cage's stunt double ability. By replacing his fireball projectiles, Cage can summon a stunt double from the front to perform a clothesline, or from behind to either hit the opponent or grab them by augmenting it.
Mortal Kombat 11 will release April 23 on PS4, Xbox One, PC and Nintendo Switch.
What do you think of Johnny Cage in Mortal Kombat 11? Who do you think will be the next character reveal? Let us know in the comments section below.
'Mortal Kombat 11' Stress Test Announced During Kombat Kast | Tech & Science